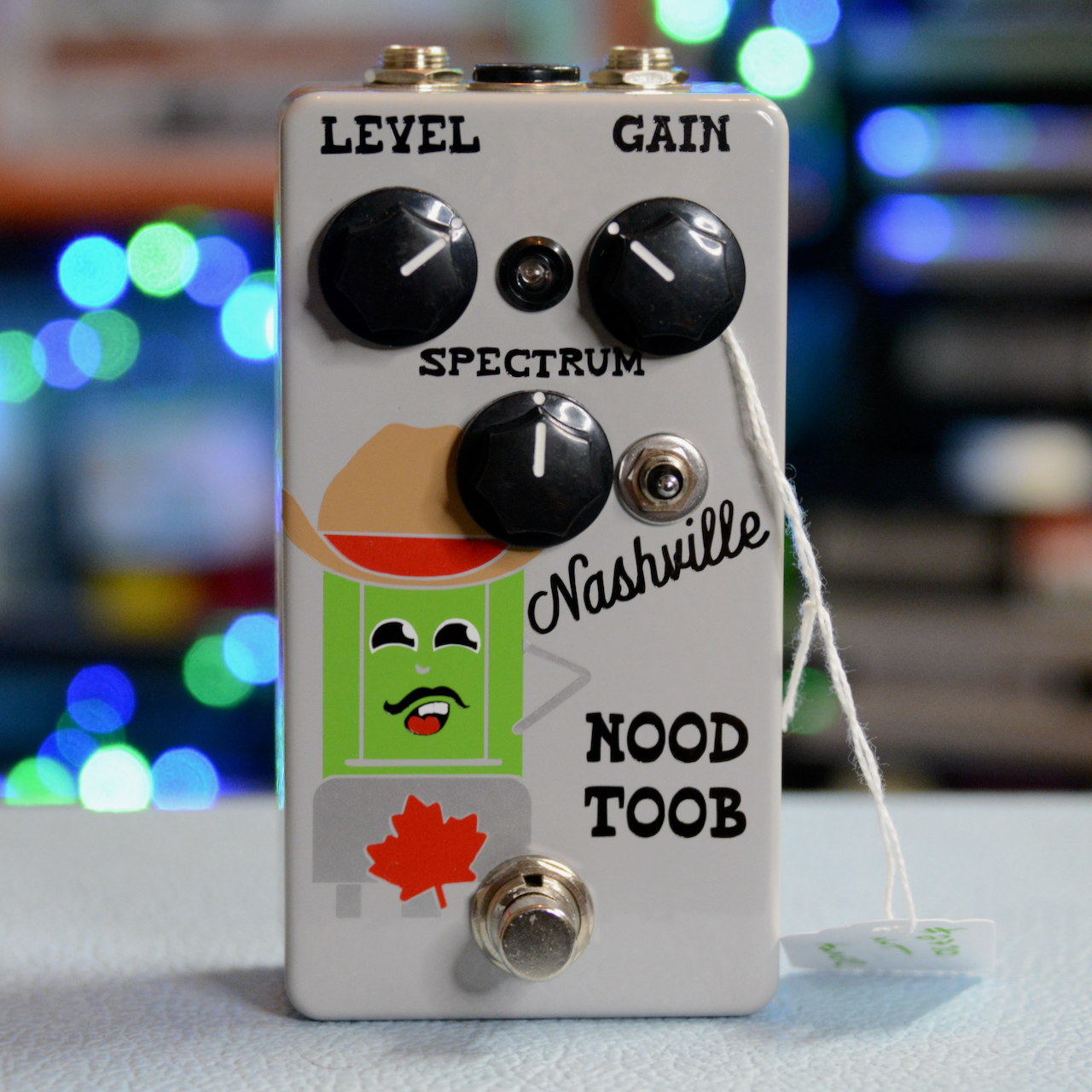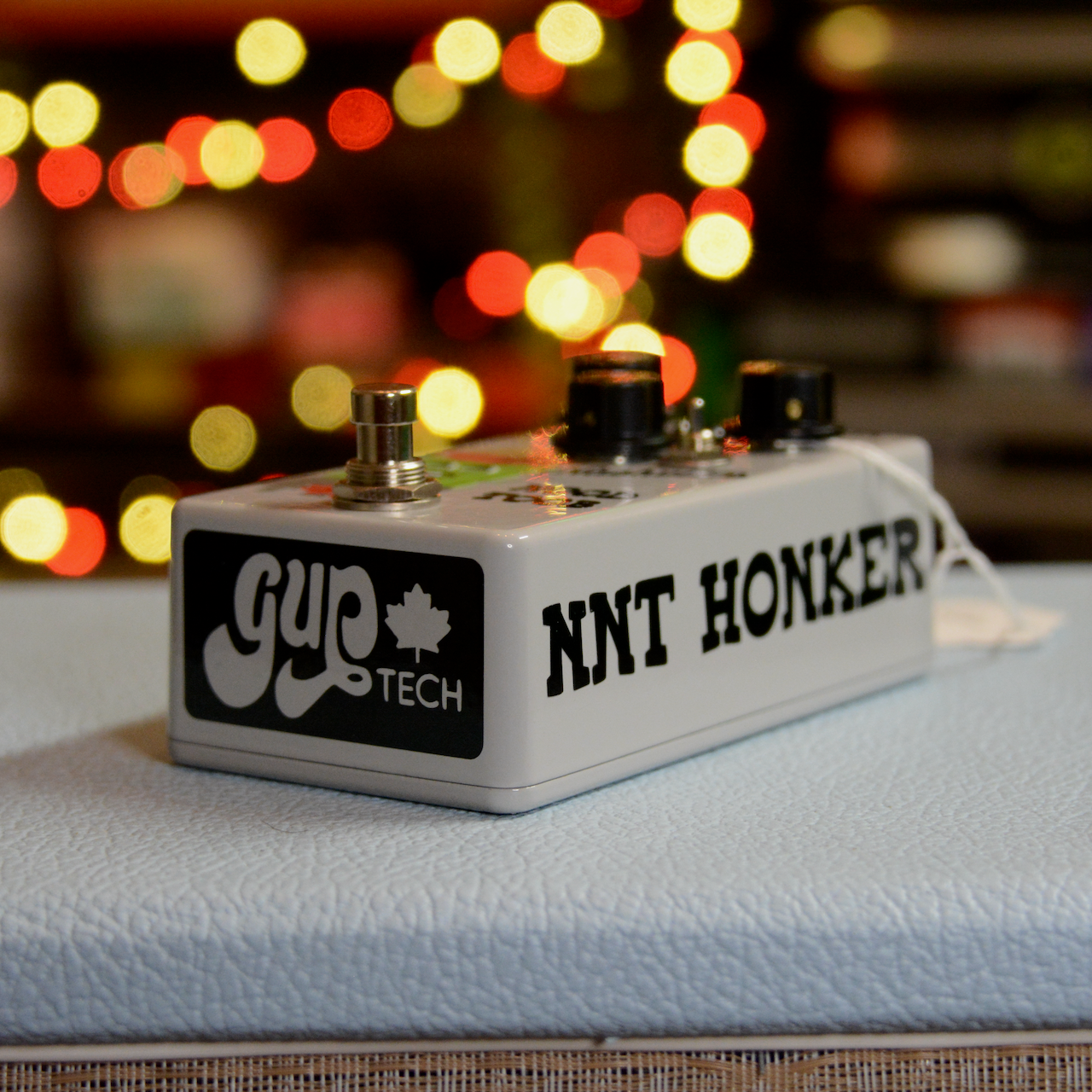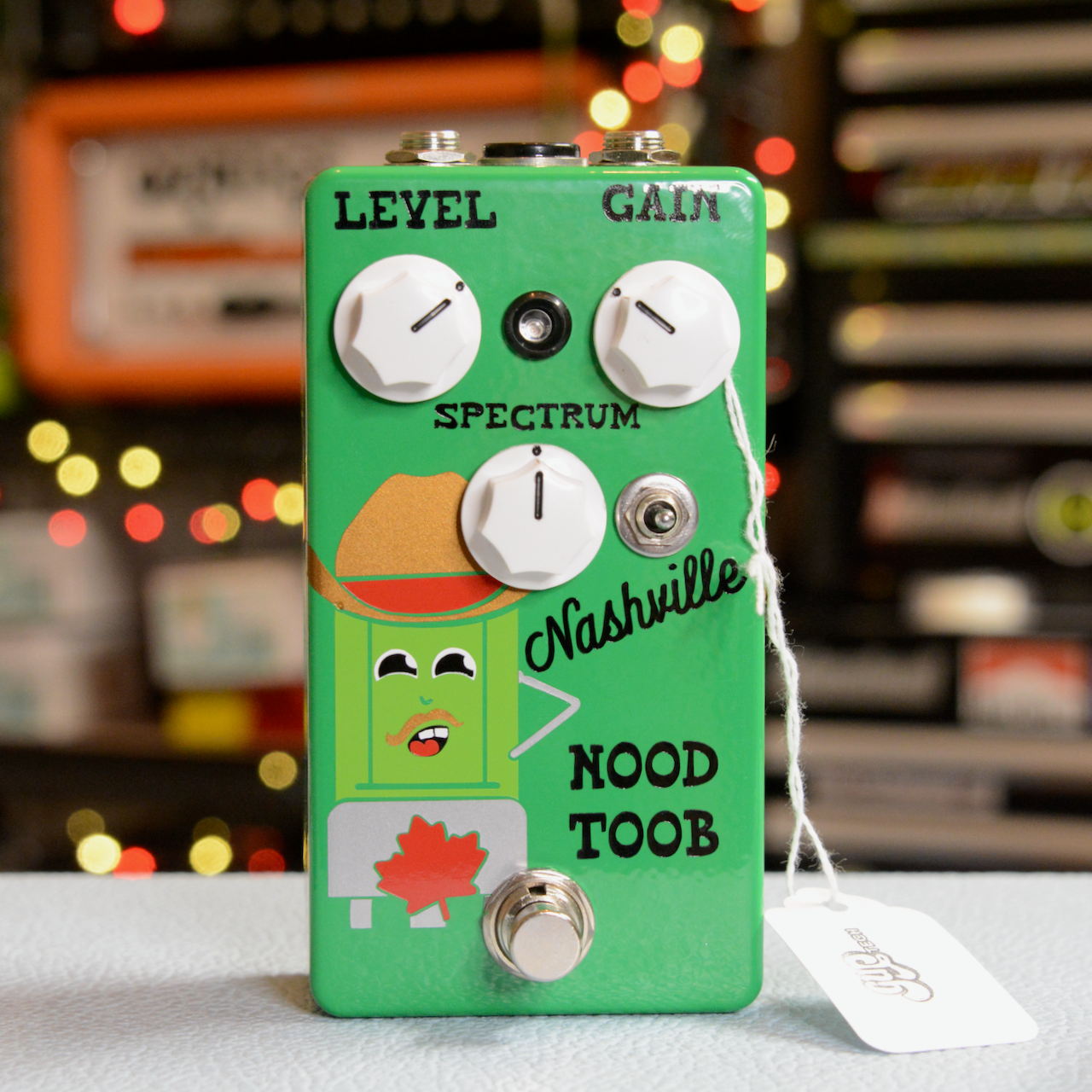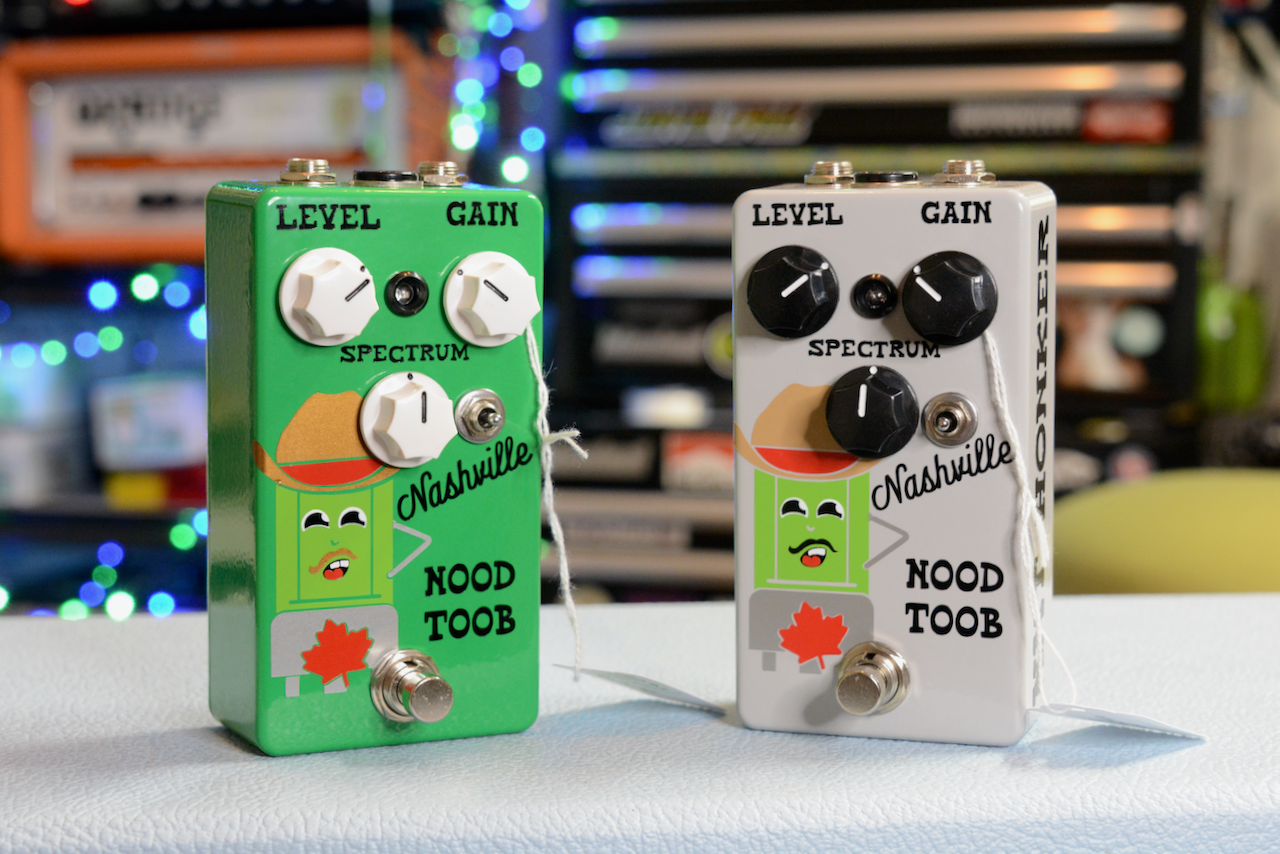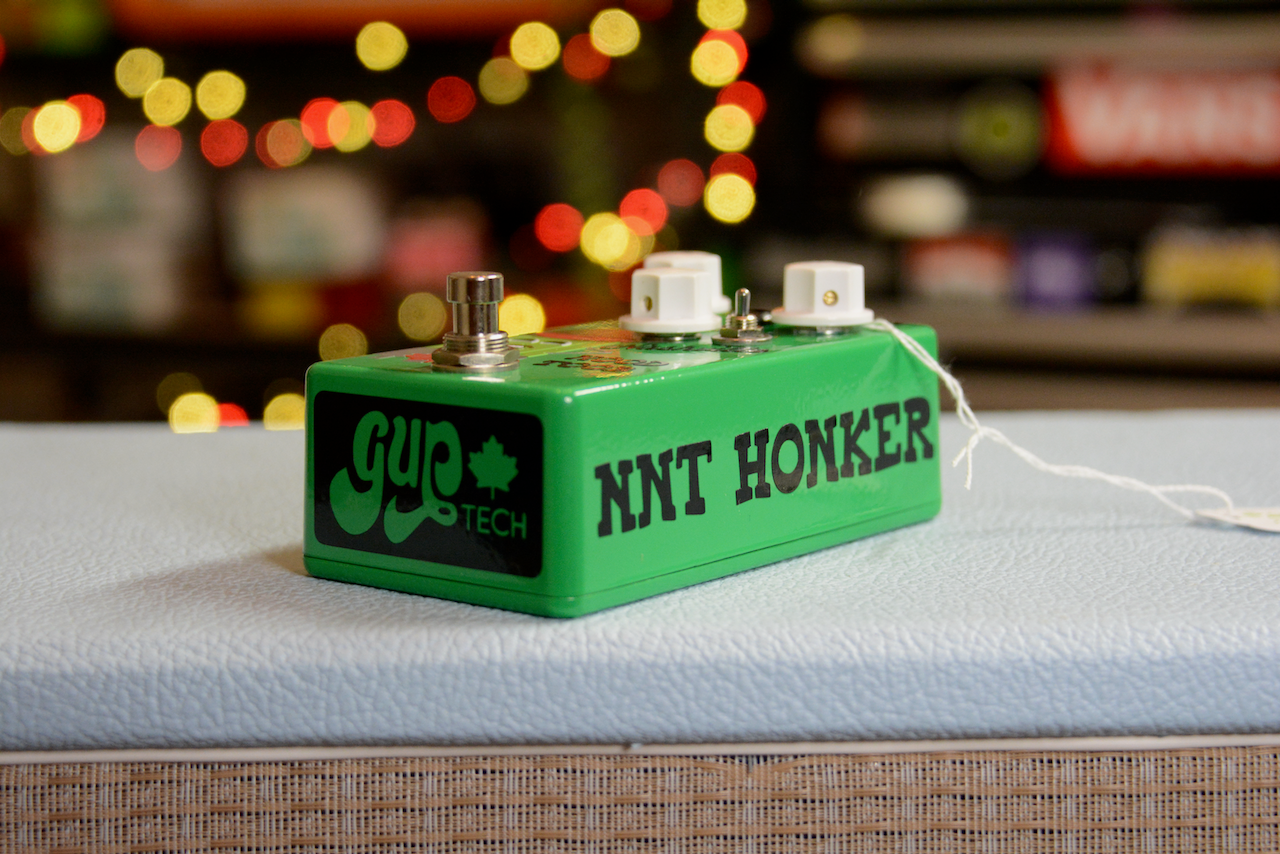 Nashville Nood Tube Honker
Pickup available at GUP Tech shop
Usually ready in 24 hours
Nashville Nood Tube Honker
Gray
GUP Tech shop
Pickup available, usually ready in 24 hours
947 Rue de la Moisson
Laterrière QC G7N 0C2
Canada
+14188174291
In stock
Our Nashville Nood Tube Honker is another Overdrive, this time based on a famous "Natural" and transparent one, the ODR-1. 
There's nothing really like it other than the original. The spectrum knob play on treble and bass at the same time. There's a lot of gain possible from the Gain knob.
We've added a little GUP Tech to it by modding the original and adding 2 more different clipping modes with a toggle switch. Center position is Boost mode, bypassing the clipping. Up position is Symmetric diode clipping. Down position is Asymmetric diode clipping.
Design history: The design idea is based on a contest we did, early 2022, and is a mix of a lot of cool ideas we got from a lot of our Enthusiasts. The pedal shows our Tube Guy, nude, except for a Canadian Maple Leaf, with a cowboy hat, a wink to the original Nashville Overdrive design. The Noob Toob is then born, from all those ideas. Thanks again for being part of that story.
Power consumption : 4mA
Voltage : 9-18Vdc center negative
True-Bypass design.
My new "Always On"
I've been a treble booster always on kinda guy for a long time, but I'm a Noob man now! This thing offers so much more potential variety of tone for my always on and it plays so nicely with my other pedals, including my fuzz (which is rare for many vintage fuzz pedals). It adds a harmonic richness to almost any rig I throw at it. I've had the pedal for 2 weeks and thrown different guitars, amps, and pedal lines, and everything sounds great! The only issue I have with this pedal is choosing which sound I prefer: cranked gain and pushing almost to fuzz tone, or low gain edge of break up perfection. You could spend $300+ easily on a boutique pedal promising magic of many varieties, or you can have it all at the dare I say under valued Noob Tube! Grab one now!
Toob in the Nood
I have a "thing" with overdrives. One day I love 'em and then I put them back in the box and drawer them. I only like them for boosting my toobs when that amp is cranked.
And then I got the Nashville NOOD TOOB!
This pedal makes magic out of a bright sounding humbucker on my partscaster, with the amp on3 (bright volume) and 2 (normal volume)
I can only say, the dynamic range is heaven. I'm plugged into the low gain input on the amp and it's just wild, the touch dynamics with NOOD TOOB!
I have the green one and the toob has a black moustache ahaha