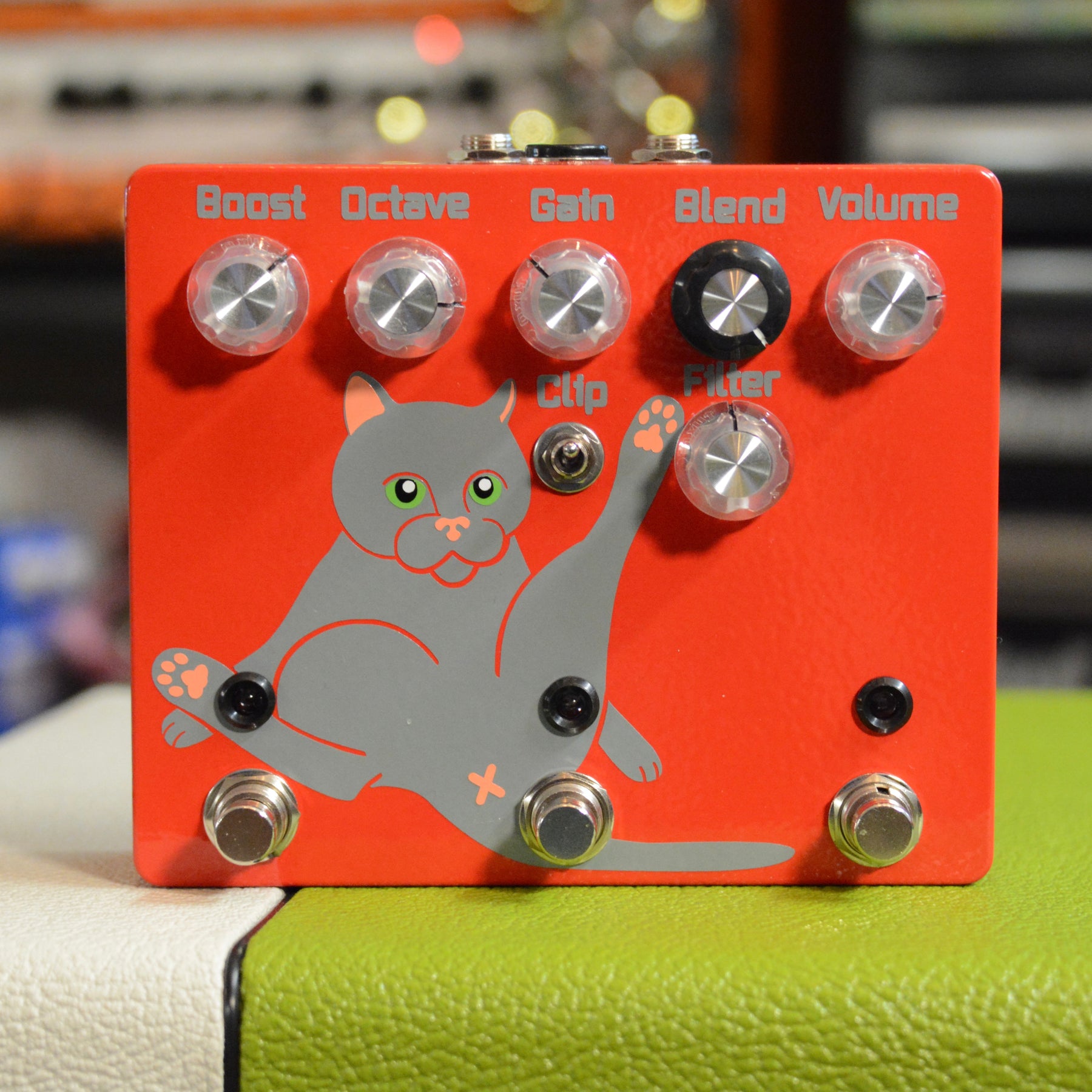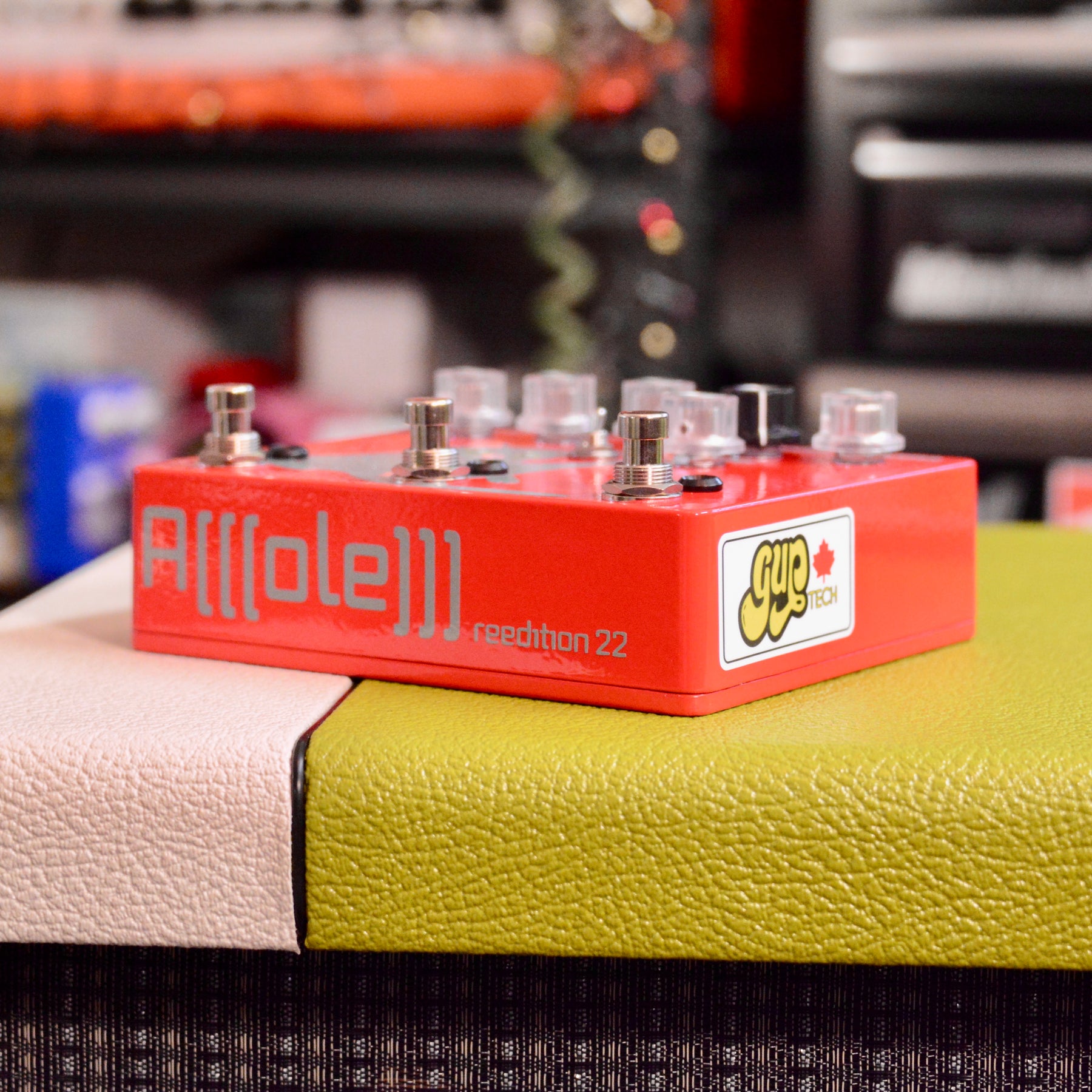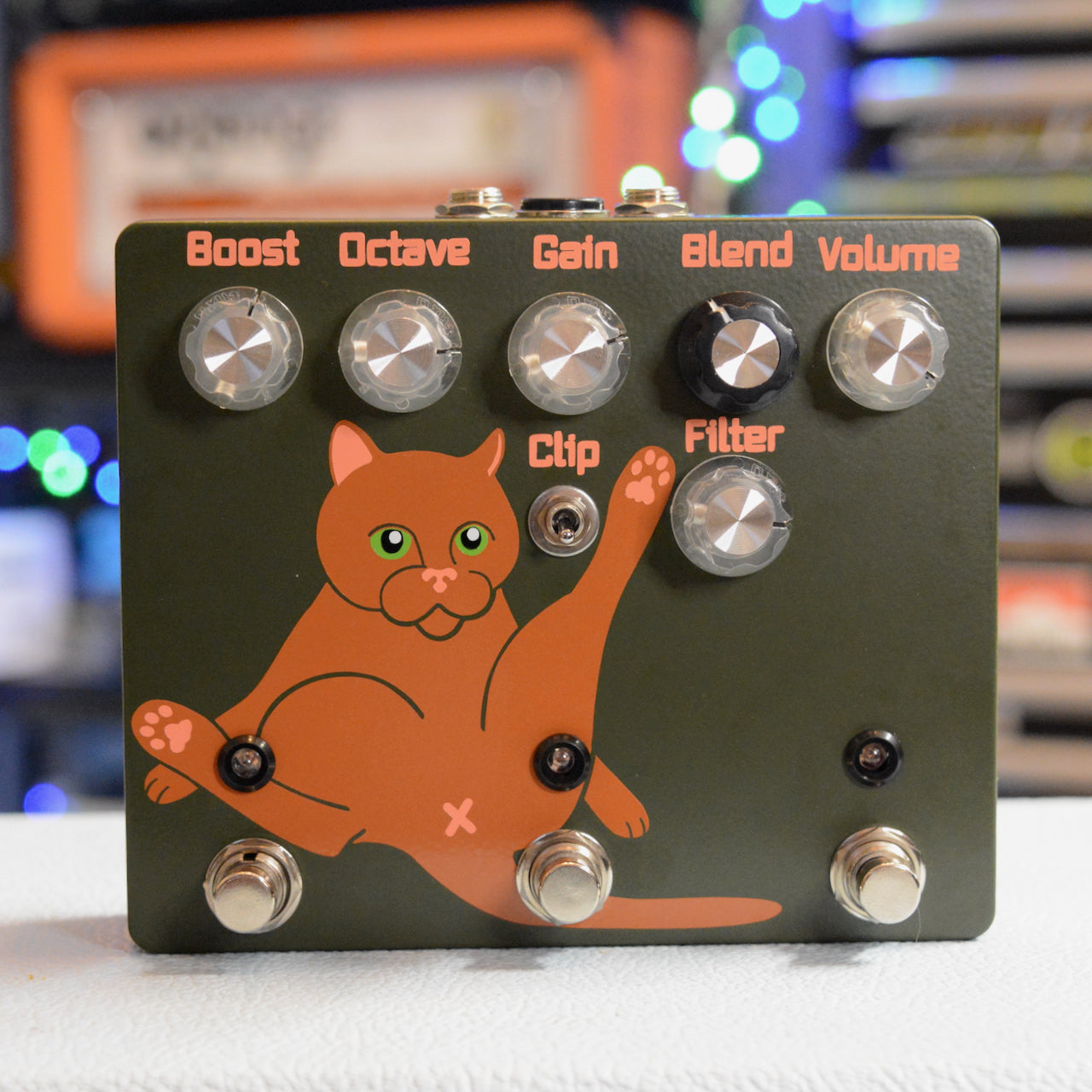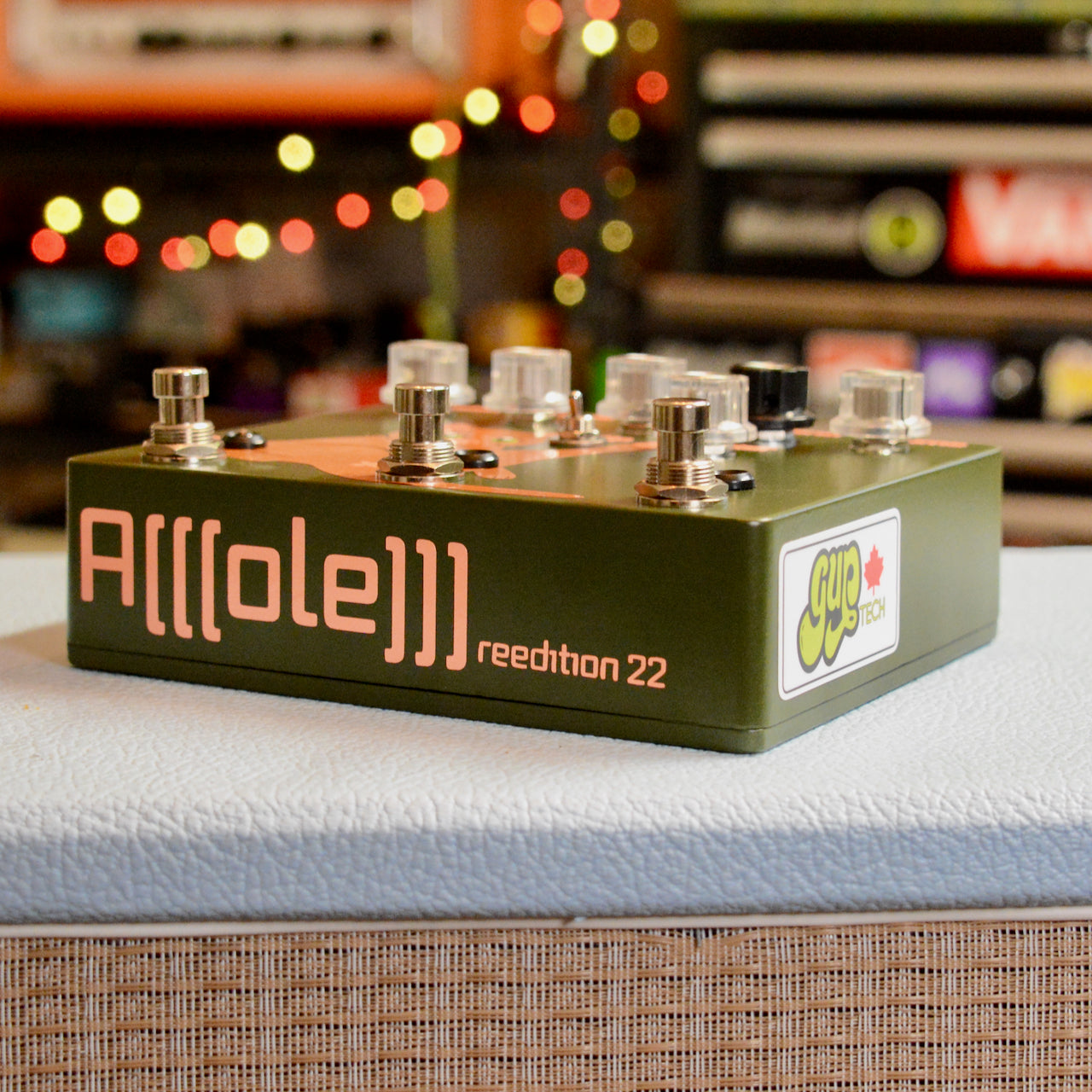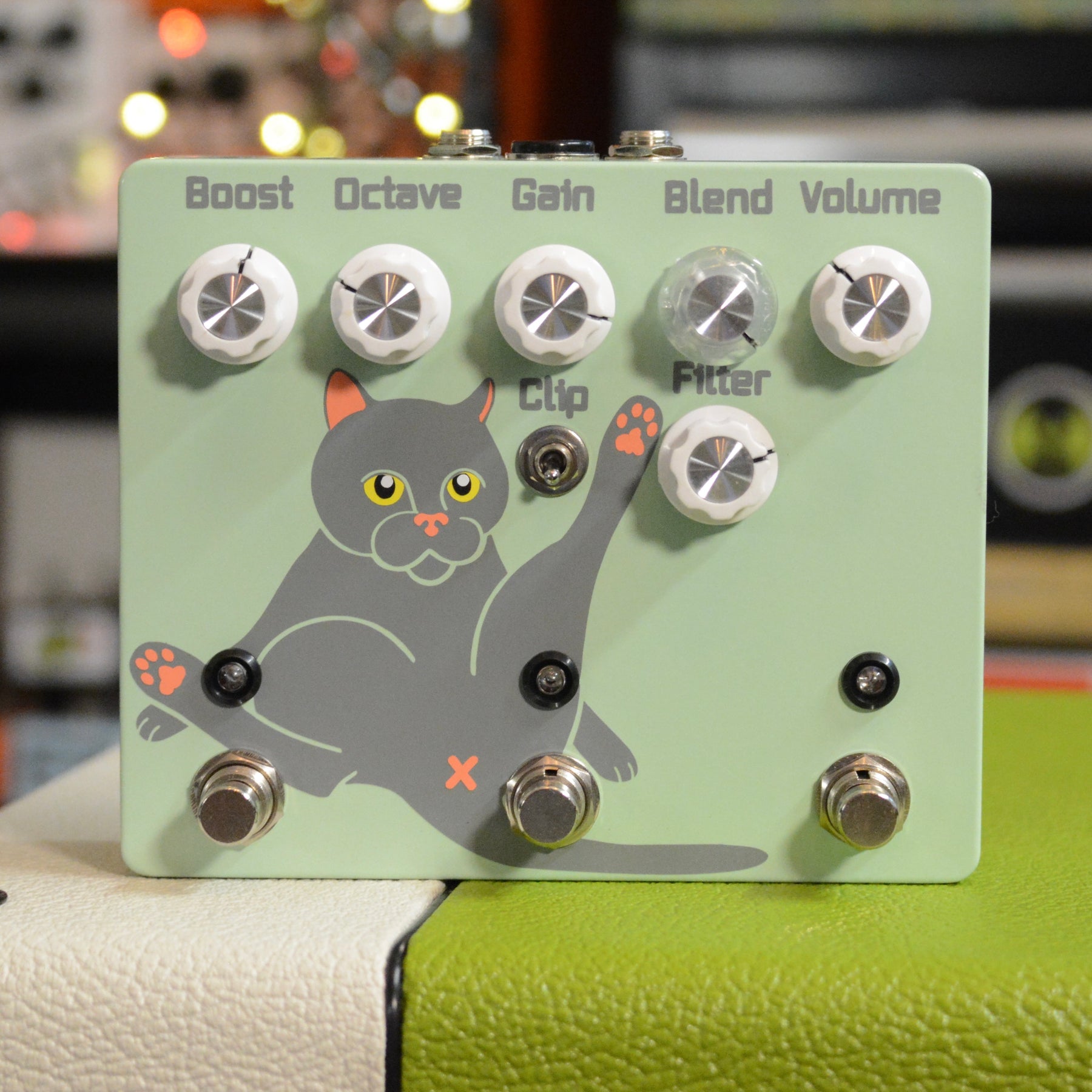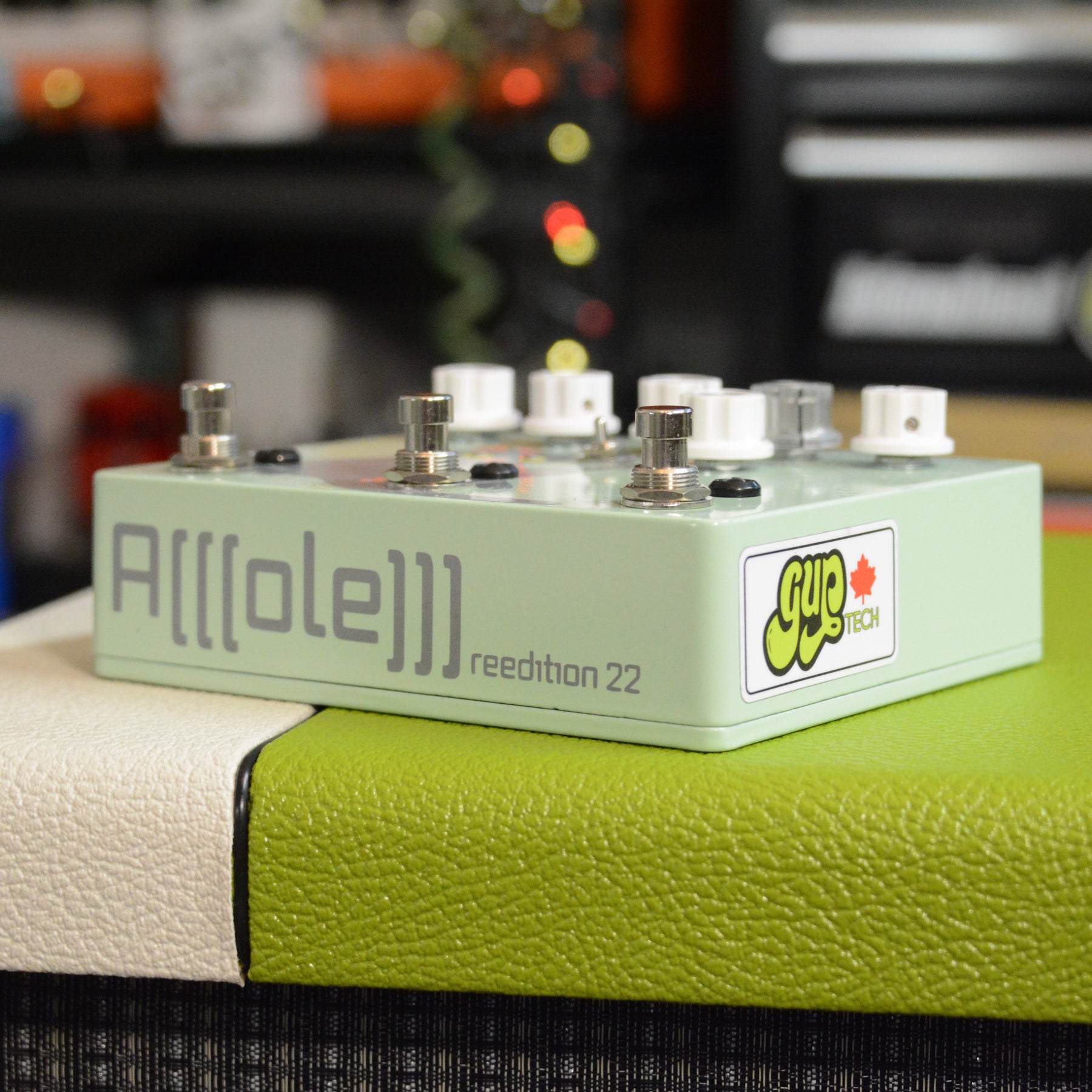 A(((Ole))) - Death By Unicorn Reedition '22
Pickup available at GUP Tech shop
Usually ready in 24 hours
A(((Ole))) - Death By Unicorn Reedition '22
Black
GUP Tech shop
Pickup available, usually ready in 24 hours
947 Rue de la Moisson
Laterrière QC G7N 0C2
Canada
+14188174291
In stock
Here they are, the new reedition of the Death By Unicorn. If you're a GUP Tech fan, you probably saw our DBU already. This, is what we call our 2022 reedition A(((Ole))) pedal. It's based on an early GUP Tech (2019) design.
Built in an oversize box, this is a Hot Rodded RAT Fuzz-Octa-Boost with 3 clipping modes. It's like having a RAT, a Green Ringer, and a boost in the same enclosure. 
Clipping modes are (Center) "Op Amp", classic Symmetric diodes (Top), Germanium (Bottom).
Right footswitch activate the RAT circuit controlled with the "Clipping/Distortion/Filter/Amp" knobs. The center footswitch activate the Octave (Octave knobs). The left footswitch activate a Clean Boost.
Bass Player : We are now offering a Blend Edition including a Blend knob on the RAT/Octave side. Blending from 0 to 100% of your clean tone to the distorted tone.
Have a look at our Mini version in a standard 125B enclosure : Mini Unicorn or at our death by unicorn Laser Etched edition.
Power consumption : 7mA
Voltage : 9Vdc Center negative 

ME-OWWW!!
I was very fortunate enough to buy (quite possibly the last one they made) the pedal with the pre/ post toggle. This is a perfect recreation of the Life Pedal by EQD. The rat circuit is crunchy, the ringer is octavey, and the boost is... Boosty. Haha. The pre/ post allows me to place boost before or after the distortion, which it very different tones. This is definitely a great deal considering the EQD is like $300USD and this is only $137USD. I can buy 2 and still have enough to get lunch! Not to mention, my cat on the pedal is white! Everyone loves to look at it... I have yet to wonder why.. haha
Top notch!
I love this pedal and my neighbours hate it!
It melted my face right out of the box!
It's been over 20 days after receiving this cool, well packaged pedal. When it arrived, I plugged my bass in without changing its settings from when it was shipped and since playing my first note through it up to now I've been over the moon for this thing! It delivers such a punch and if that's not enough, step on its boost and Octave! The Blend knob is super useful for when you want just that subtle grit or run it full. Volume control is smooth and linear which makes balancing from clean to lip puckering easy. I'm still exploring/finding new tones, colour and attitude all while stepping on its clean switching. I adore the artwork and it's what attracted me to this awesome Rat in the first place!!
A(((Ole))) Bass edition: Swiss army dirt knife in a (stomp) box!
With a Rat on the right, an octave in the middle to complement it and an independent post-Rat boost on the left, the A(((Ole))) is already quite the kickA(( versatile dirt stompbox in and of itself, able to bring your guitar from a subtle overdrive to an all out, over the top, chomping riff machine with the twist of a few knobs and the flick of a (clipping) switch.
Add to that a blend control and you end up with the ultimate multi instrumentalist wet dream. I recieved mine from the good folks at Gup Tech a few weeks ago (might I add within two buisness days of purchase in the middle of a snowstorm) and there is not much I haven't tried it on in my home studio, including harmonica, organ, hi-hats, snare drum, percussions, vocals and, of course, guitar and bass, both acoustic and electric. The results were stupidly stunning; I have yet to find an instrument it will disappoint on.
The filter is quite helpful to find either the warmth, crispness, or anything in between to make any instrument stand out and find it's place in a mix but if that's not enough for you, the octave is there to make it sing even more when you get in disto/fuzz dreamland, getting close to « too much » but never quite there .
And then you can boost it all.
Ok: I'm a guitar effect junkie (especially dirt), an admitted Gup-a-holic and I will probably never not « need one more » pedal, but for me, this is as close as it gets. I mean, it's way up there, in my top 5, in « colour box » territory.
It's that good, and no, I am not sponsored, though I wish I were, plus, I mean, look at this artwork!
KickA(( work, guys!