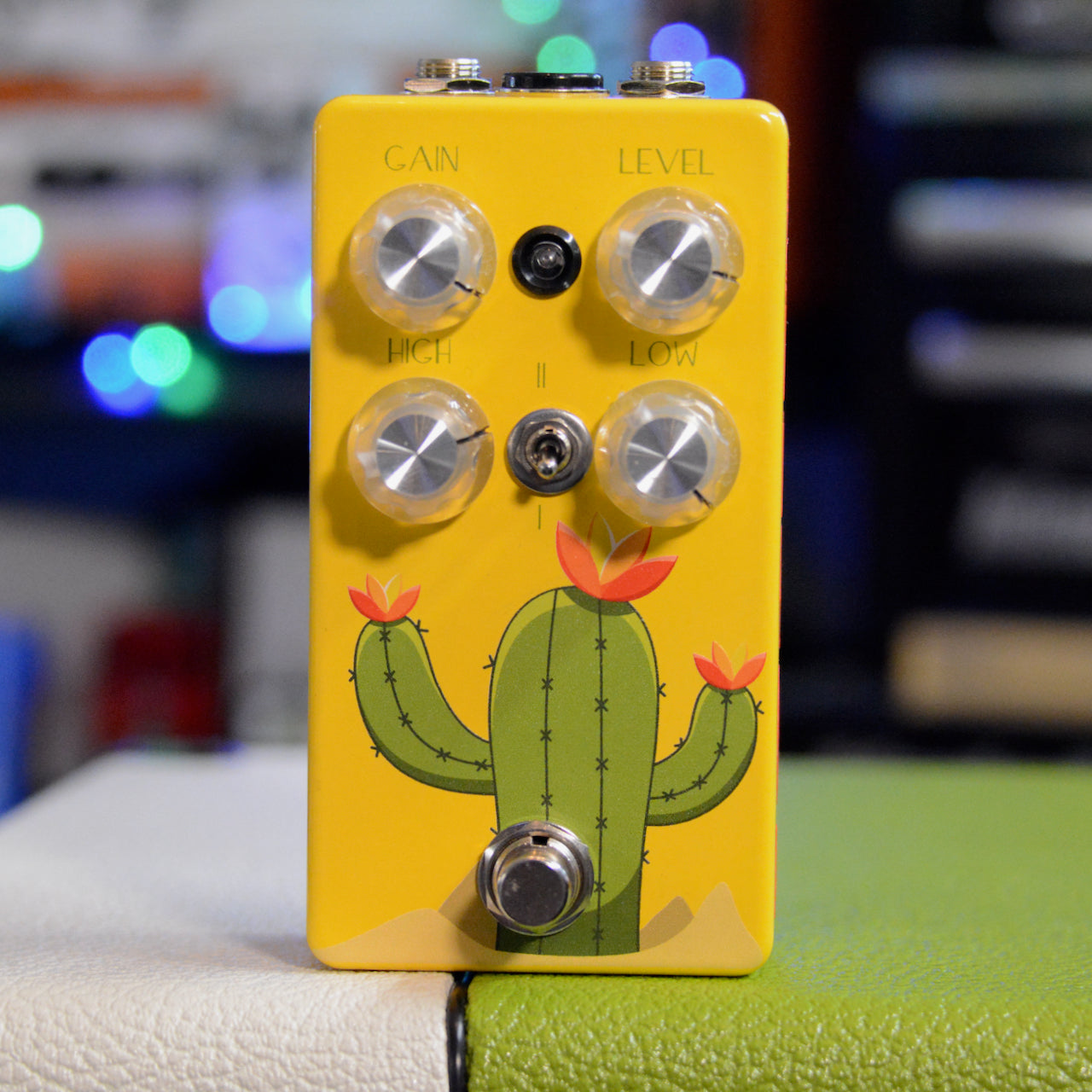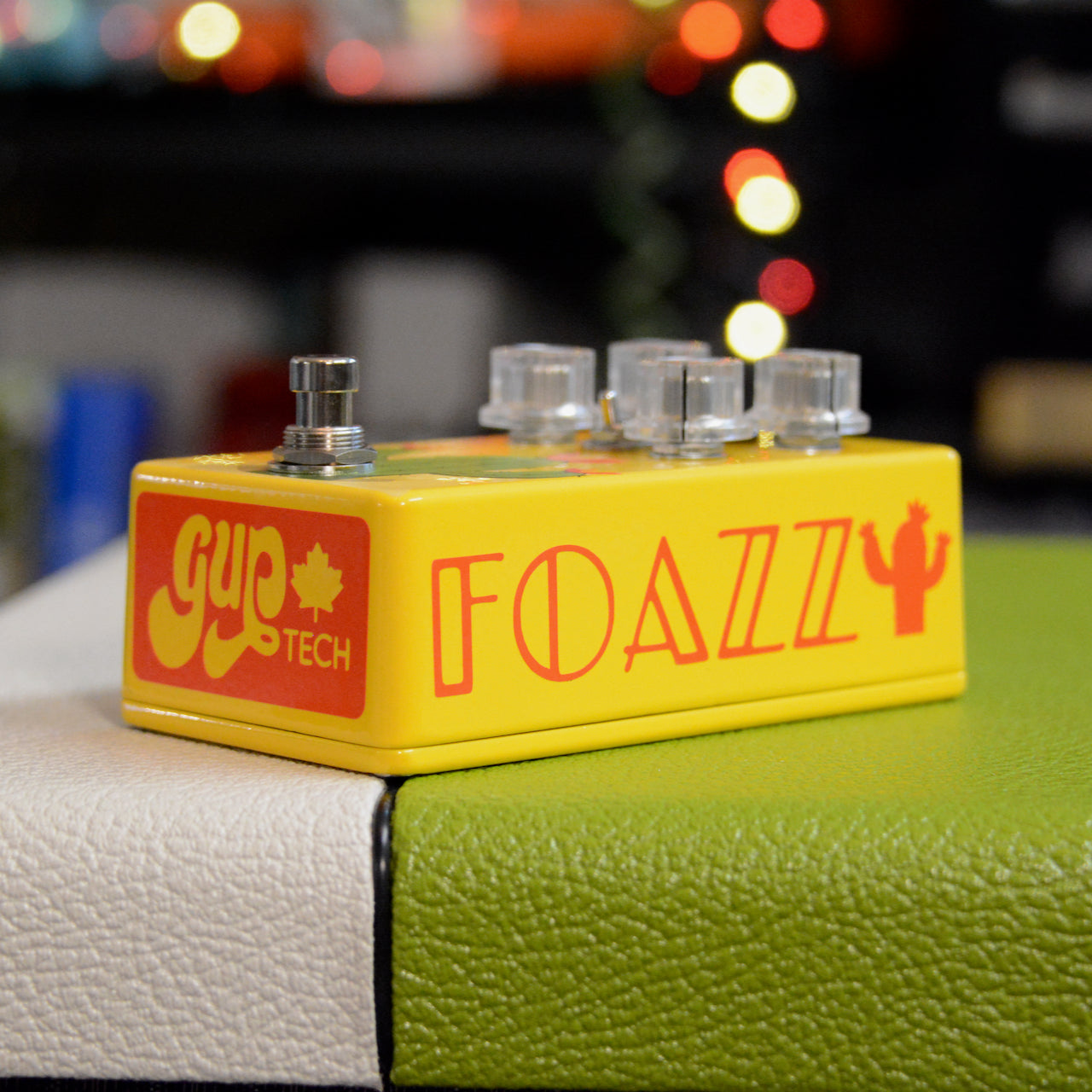 FOAZZ - Boss FZ-2 Fuzz Clone
Pickup available at GUP Tech shop
Usually ready in 24 hours
FOAZZ - Boss FZ-2 Fuzz Clone
Lawn Green
GUP Tech shop
Pickup available, usually ready in 24 hours
947 Rue de la Moisson
Laterrière QC G7N 0C2
Canada
+14188174291
In stock
This is a reproduction of the old FZ-2 Fuzz by Boss. Three modes, Fuzz I, Boost, Fuzz II. Can be used as an old school Fuzz (Mode 1), modern heavy distorted fuzz (Mode 2) or simple clean boost (Mode : toggle at center position). The EQ is very HM2-esque, put everything to 10 and enjoy.

Gritty as hell, this fuzz can be truly violent. 
Power consumption : 8mA
Voltage : 9Vdc Center Negative
bring the noise!
Pedal sounds great in Fuzz position 1, and in the Boost setting, but in the Fuzz position 2, there's a high-pitched squeal/screech when the Fuzz potentiometer is set slightly past noon. I definitely recommend putting a noise gate after this pedal in the chain if you're running it on your board and want to max out the fuzz, but overall, solid take on the hyper fuzz
An FZ-2 clone without Behringer guilt — and with higher quality!
The legendary FZ-2 is, well, legendary. If you're here, you know why. I had the Behringer SF300 clone for a while, and everyone knows that's probably the best bargain of any pedal ever made. HOWEVER, note that last word, "made." I am trying to be a more conscientious consumer and avoid purchasing products made by exploited Asian labor, provided alternatives exist.
Enter the alternative: GupTech's Foazz. This is a spot-on clone of the FZ-2/SF300, and it's made by hand in Canada. I'm in Michigan, which is basically Canada (but with more guns), so it's nice to support a local-ish business. Despite being a "boutique" pedal, it's still affordable, the jacks are on top, and the artwork is wonderful. A bit of a twee aesthetic, which I really like. Most important, it sounds great and is well-built.
Finally, GUP (I think it was him, but maybe Emilie?) was nice enough via chat to answer numerous questions I had before my purchase, and in quick order. That kind of one-on-one service is highly appreciated and builds loyalty among customers.
Thanks so much to GUP, Emilie and Sam for everything you do. I'm looking for an excuse to add more GUP Tech pedals to my board soon! (I've got my eye on that parametric EQ...)