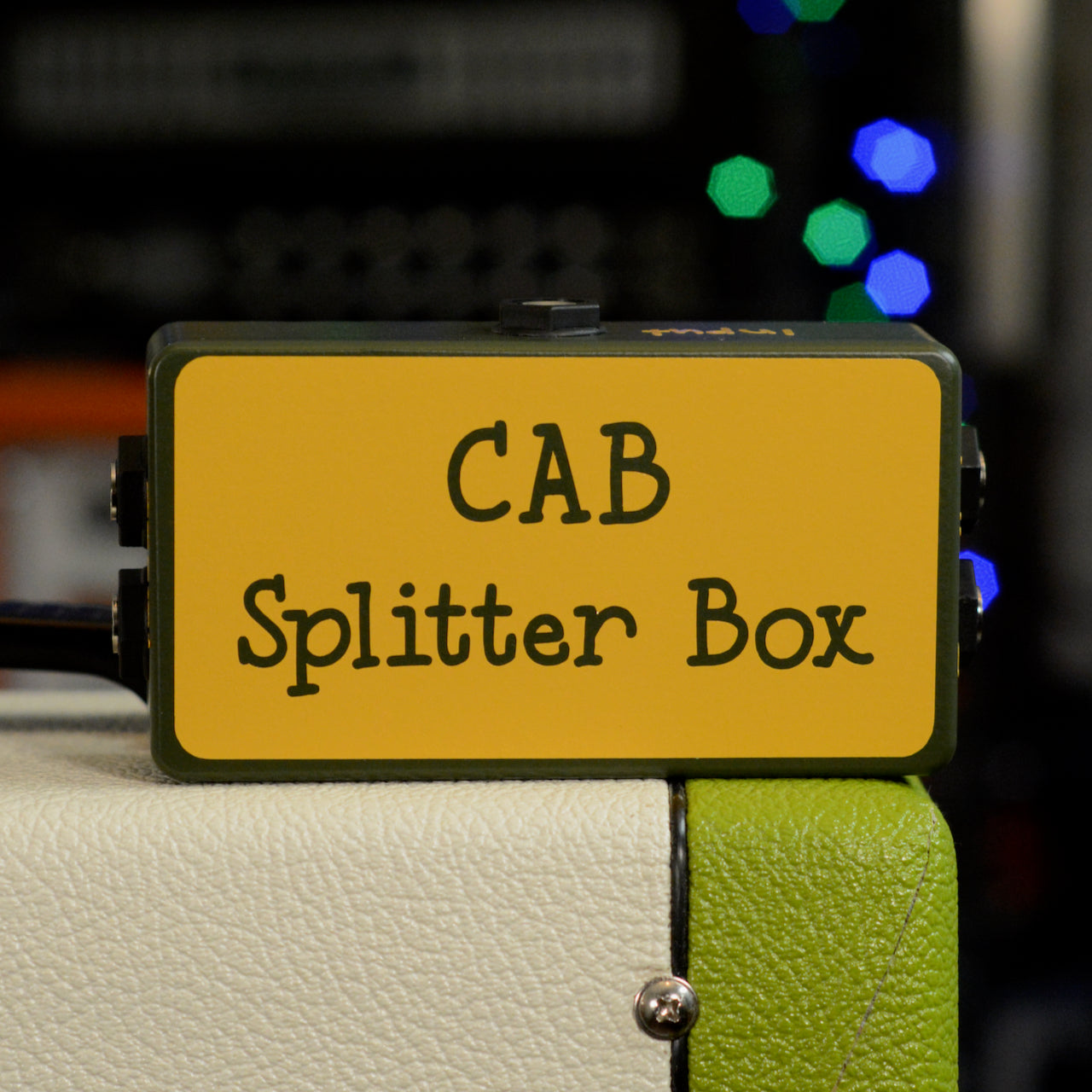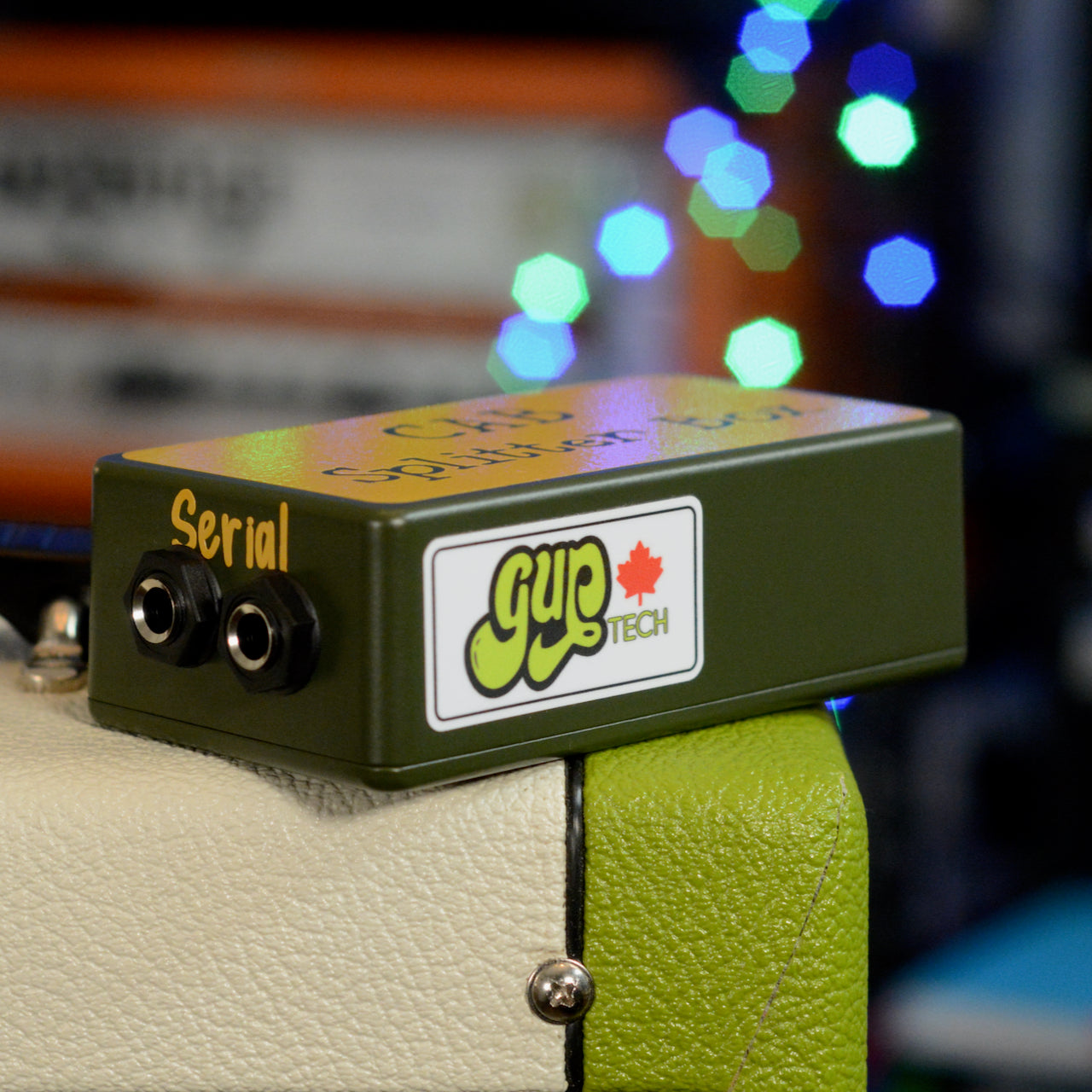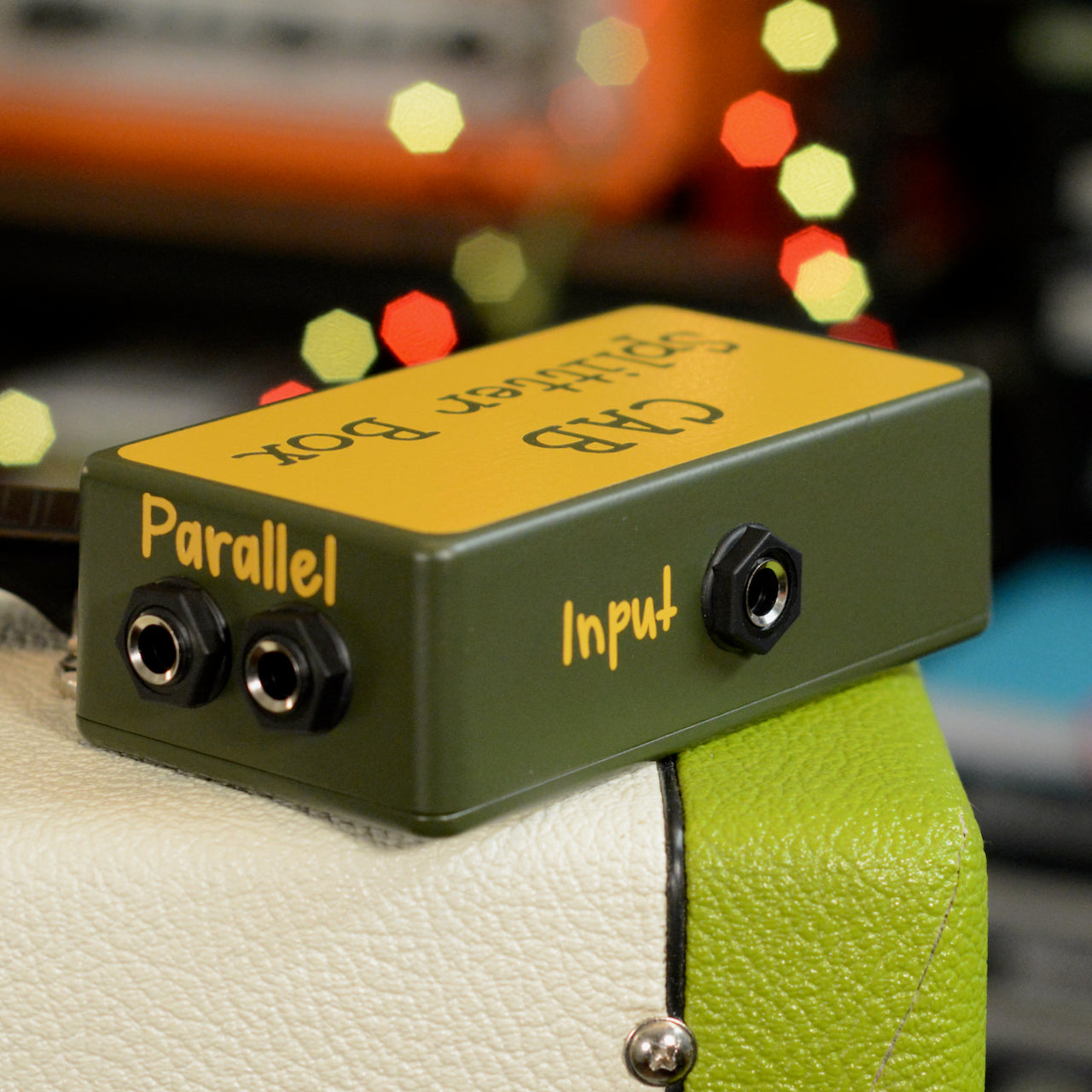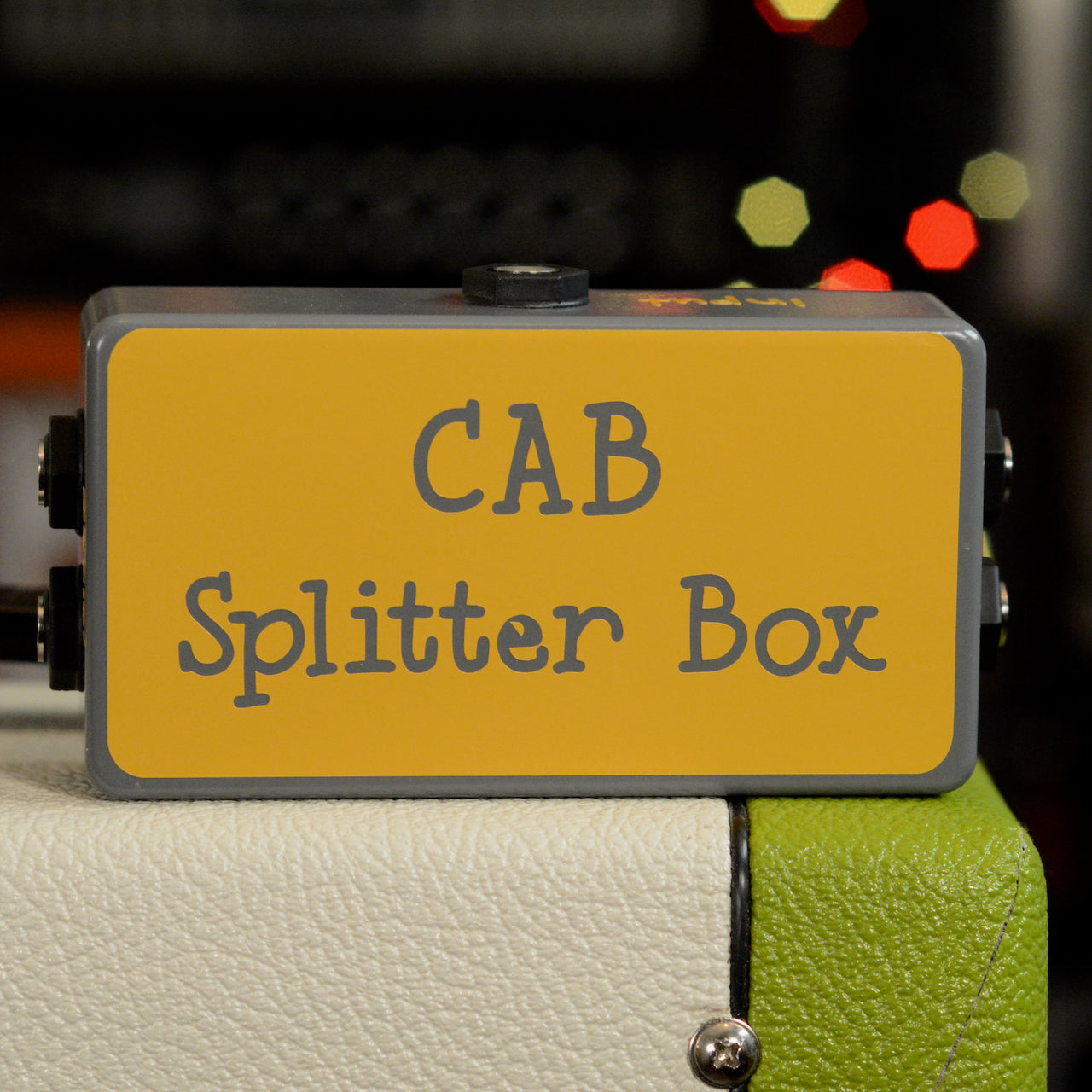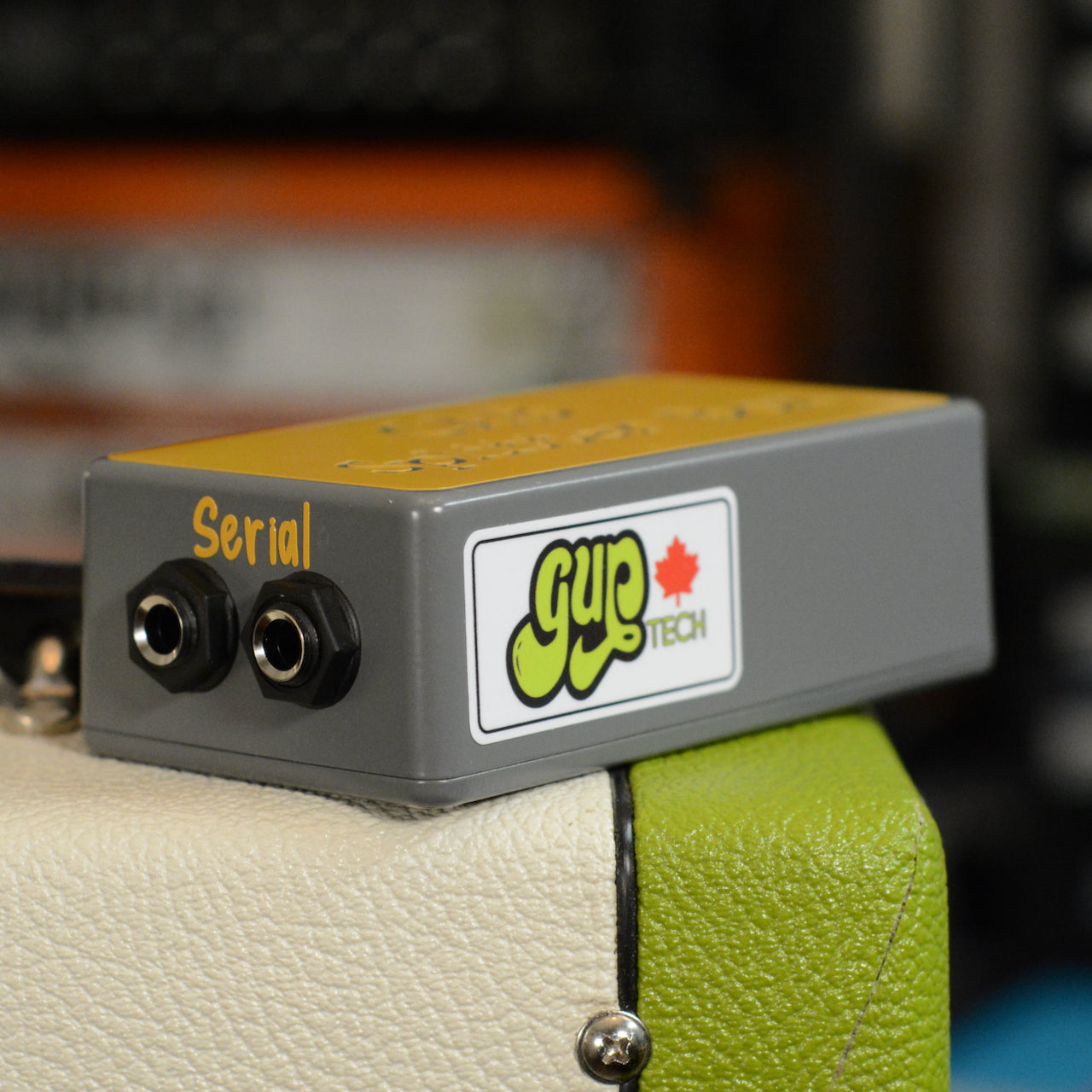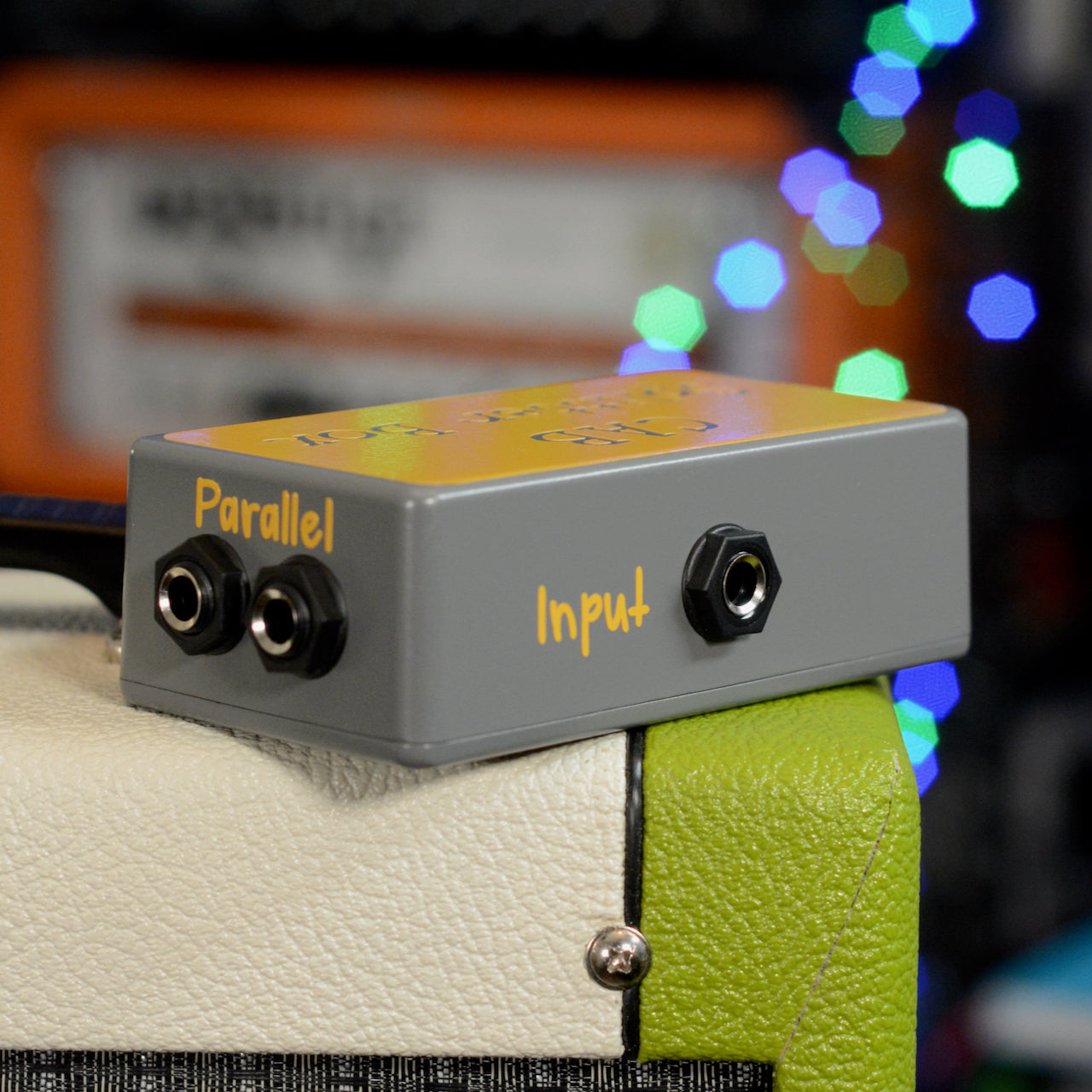 Cab Splitter Box
Pickup available at GUP Tech shop
Usually ready in 24 hours
Cab Splitter Box
Army Green
GUP Tech shop
Pickup available, usually ready in 24 hours
947 Rue de la Moisson
Laterrière QC G7N 0C2
Canada
+14188174291
In stock
If you need to connect multiple cabs to your head, our Cab Splitter box is the perfect way to do that. 
Simply connect the speaker out of your amp to our Box (input jack) and wire your cabs into the parallel or series output. 
Using two cabs into the parallel out will divide by two the total impedance seen by the amp (16/16 = 8). Using two cabs into the series outputs will add the impedance (4+4 = 8).
We use 14 AWG wire to support up to 150W amp head. No power required.

Discaimer : You need to wire BOTH series jacks OR both parallel. You cannot use series and parallel at the same time. Please, double check your wiring, we wouldn't want to hurt some cool-ass Tube Amp with inappropriate use of our Cab Splitter.
You can use the following website to see if you're using your amp "safely" :
https://www.speakerimpedance.co.uk/?act=two_series&page=calculator
Cab Splitter Box
This is a great box for
1) Amp that only have 1 speaker out. Can have 2 cabs, choice of Ohms per Amp
2) Amp with 2 speaker outs. Can match Ohms and have 4 cabs out! WOW!
This is a tough durable little box. Great addition to music room and stage.