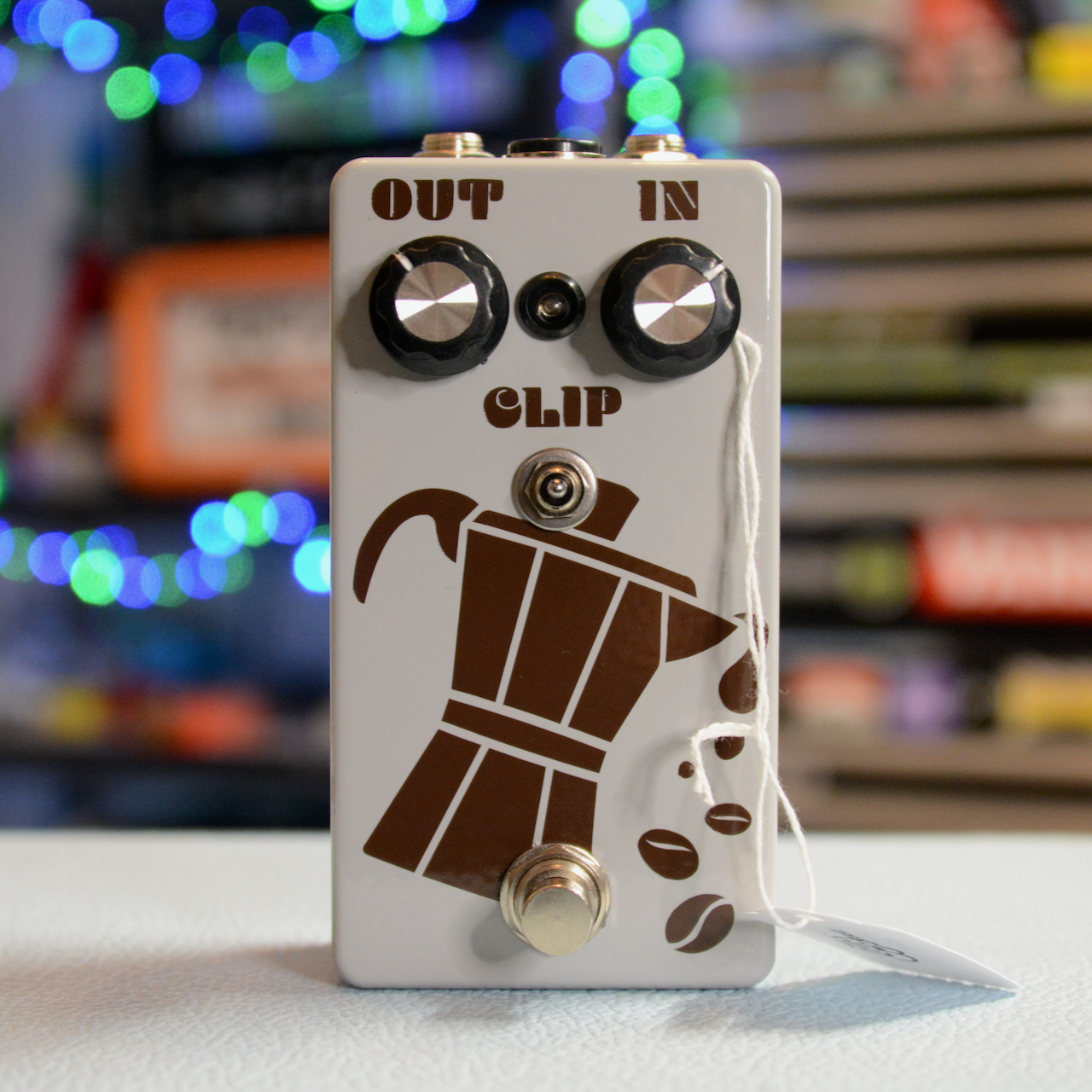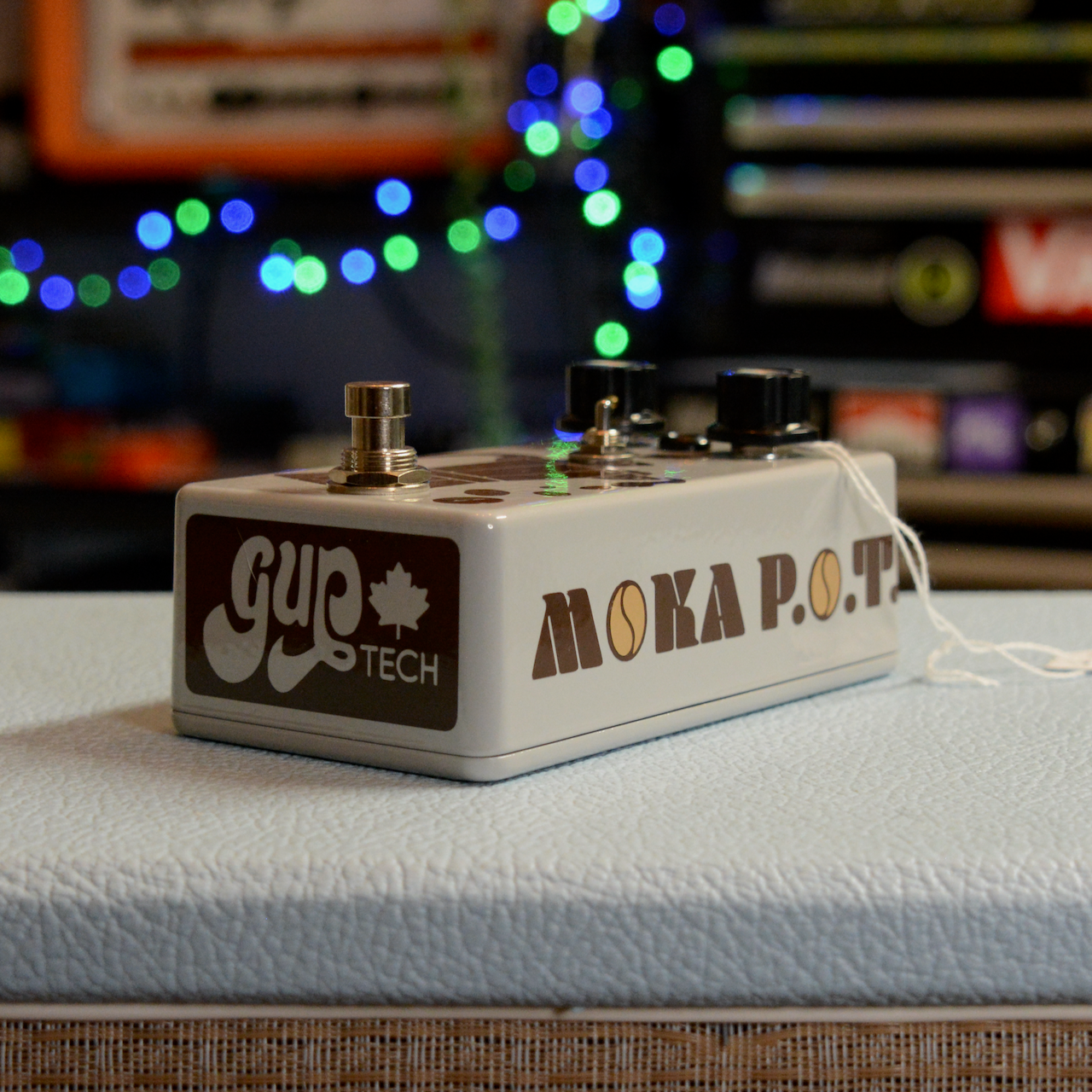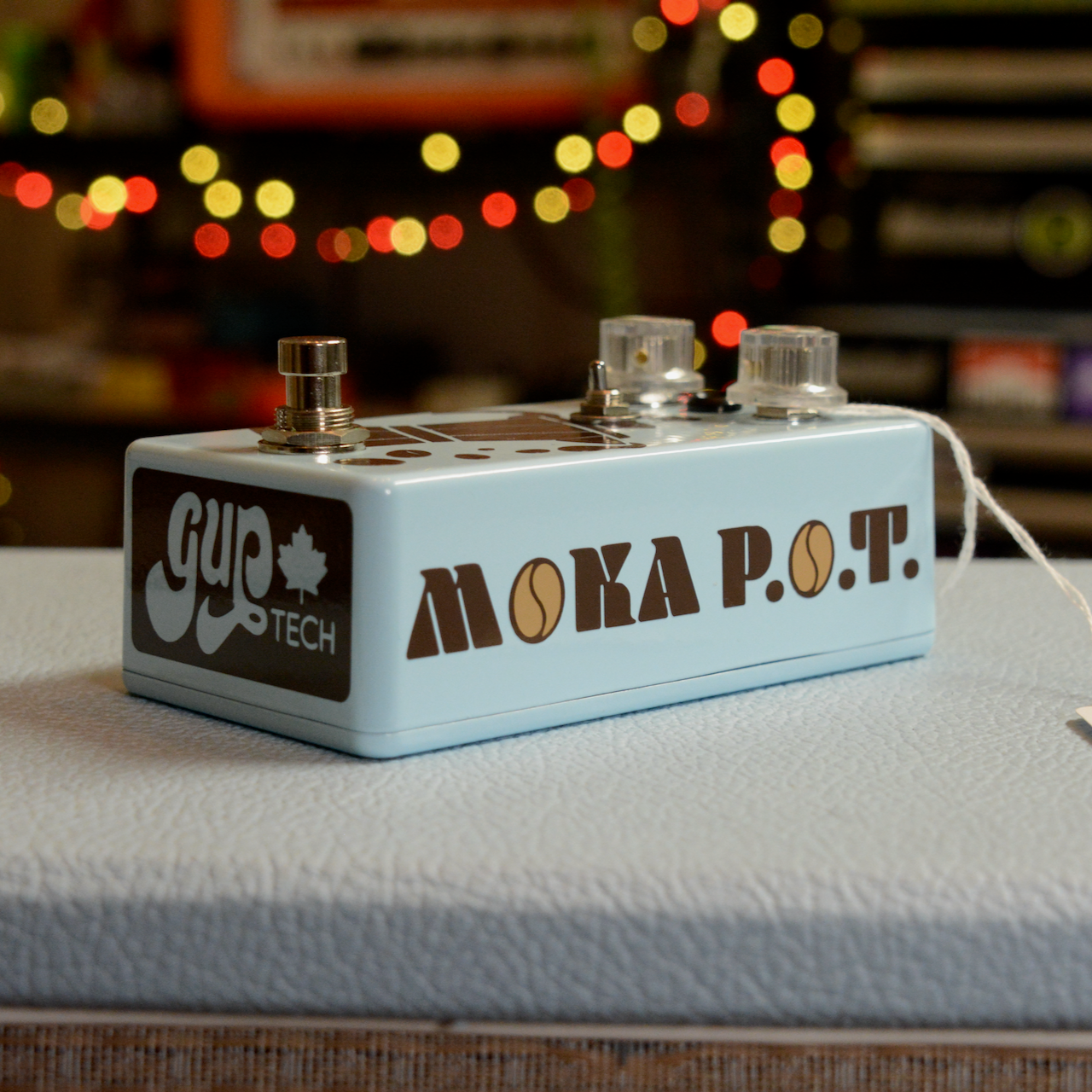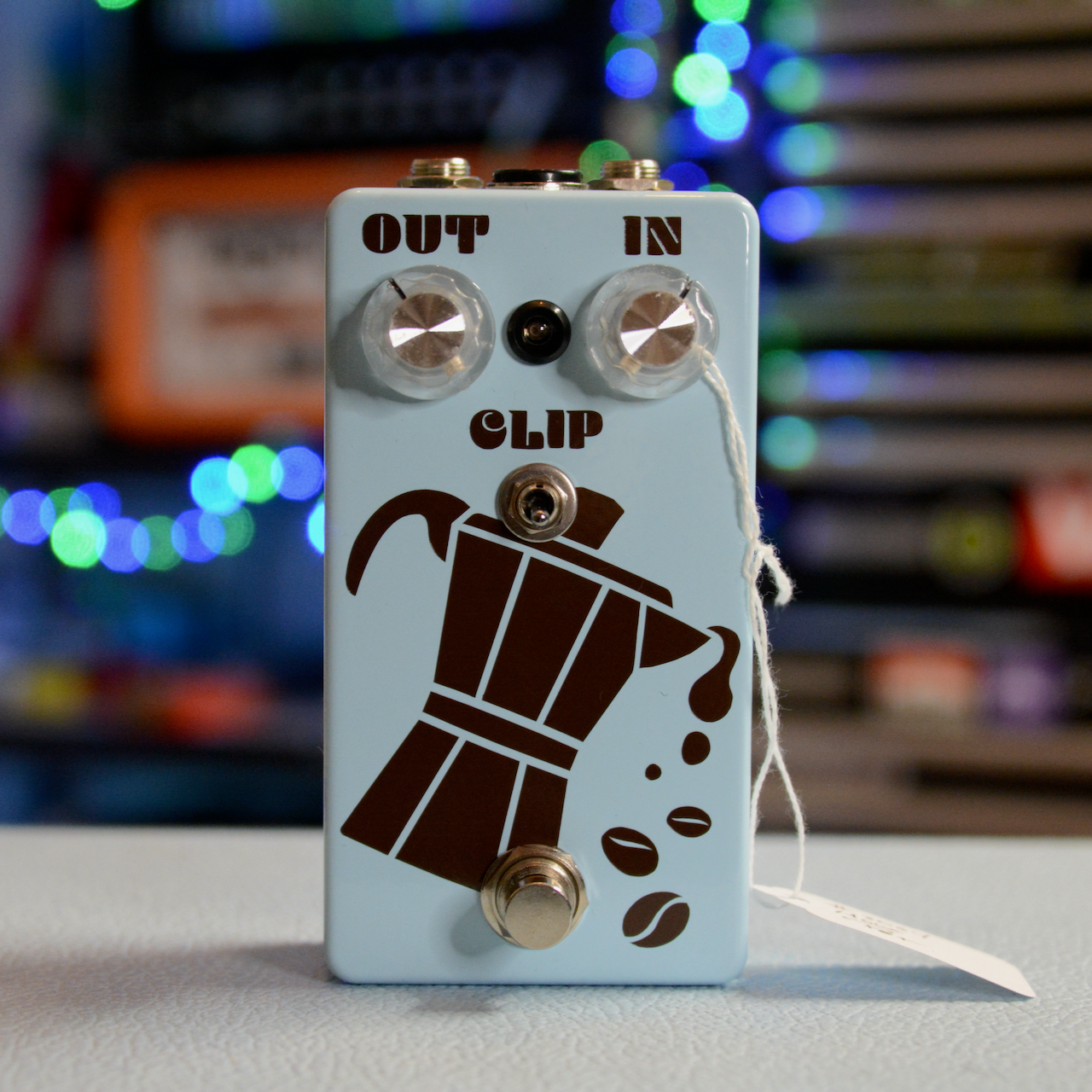 MOKA Percolator Original Tribute
Pickup available at GUP Tech shop
Usually ready in 24 hours
MOKA Percolator Original Tribute
Gray
GUP Tech shop
Pickup available, usually ready in 24 hours
947 Rue de la Moisson
Laterrière QC G7N 0C2
Canada
+14188174291
In stock
After hearing about the Harmonic Percolator for such a long time, I guess it was time to try to make a reliable one here at GUP Tech.
The original circuit is a weird fuzzy one, ours is based on the classic schematic, built with modern and available stuff (IE: Cheap and reliable).
If you're here, you probably already know what you'll get, tons of Fuzz, not a lot of controls, only two knobs. We added a clipping bypass, to use it with more volume, and less clipping. It's pretty awesome with single coil pickups. Kick a crunchy amp straight in the face. In upper position, you get the classic Germanium clipping. In center position, you have the bypass/boost mode. In the lower position, it's a classic symmetrical silicon clipping. 
Disclaimer : This pedal is a huge monster of gain, and with so many components, it will easily go into Squealing mode when you max out the knobs if you're using trebly guitars without any buffer. We recommend using a good quality buffered pedal before (or after, you'll need to try) and a clean power supply. 
Power consumption : 2mA
Voltage : 9 Vdc center negative
Design note from Emilie : 
If you were not aware, a percolator is a sort of coffee pot, used on the stovetop and in which the water boils into the coffee grounds. I am personally not a fan. Everyone at GUPTech is a coffee enthusiast, and we have many brewing devices, but no percolator, nor Moka Pot. However, from the second I heard the word percolator, I wanted to make a Moka pot. Regarding the name: easy as can be. Moka P.O.T. (Percolator Original Tribute).
Demo of the prototype :
Sounds Great!
I think this is my 9th GupTech pedal. Obviously doing something right! Recently sold a germanium Harmonic Percolator inspired pedal by a big brand and much prefer this one.
Keep up the great work.
Chris
That is a quadruple shot Fuzz!
I asked Guptech if they could do a tribute to the famous and mysterious Harmonic Percolator (HP-1). I wanted something chiseling, almost overwhelming, just to support some lead or noise sections in my tunes.
Well, I got perfectly what I wanted, Guptech nailed it BIG TIME. You get a strong, bold, untamed fuzz at full volume, like adding nitro to a gas jerry can. At low volume, you still get something raw and crisp, but much more versatile, transparent and with a nice gritty vintage edge.
Top notch, worth adding this one to your arsenal!!