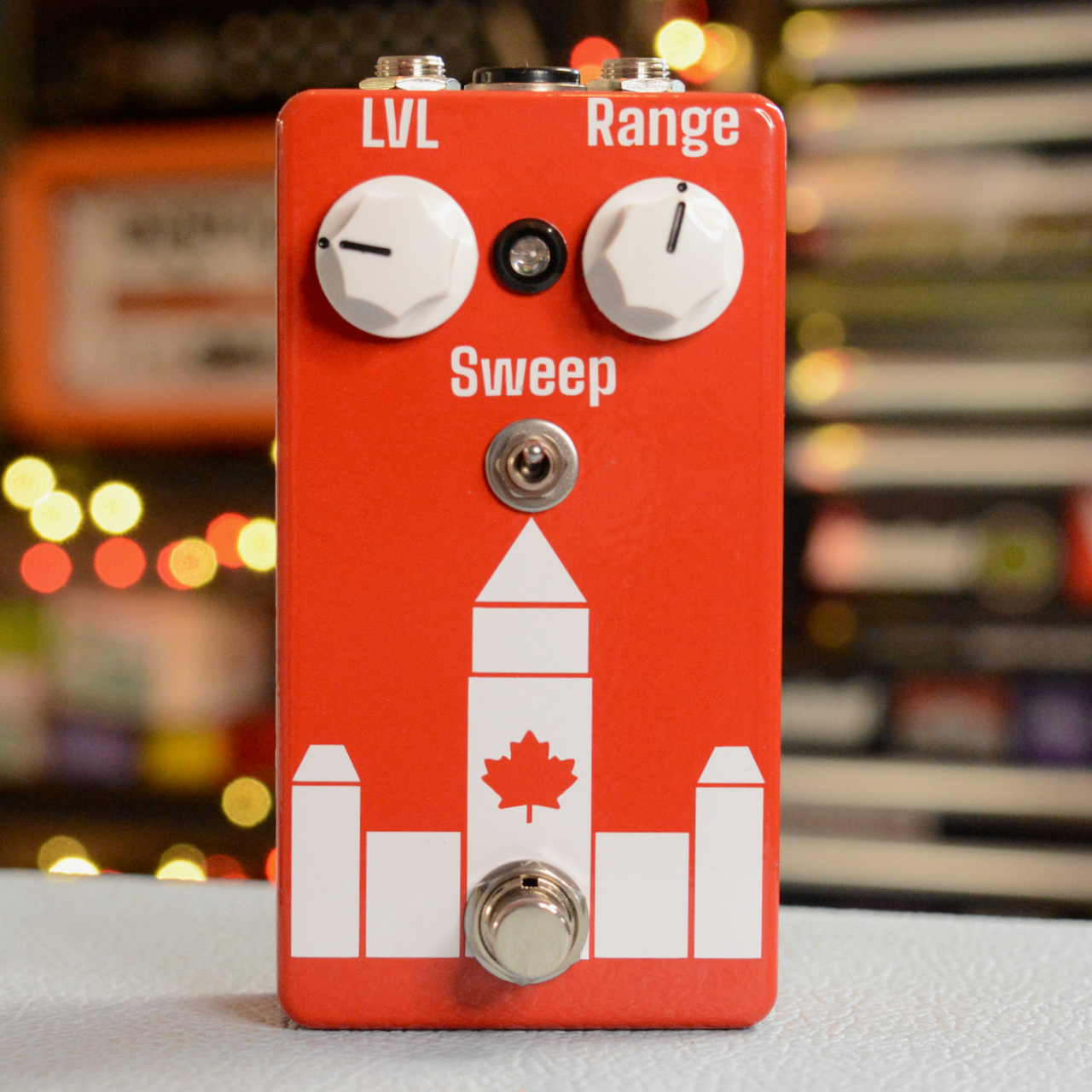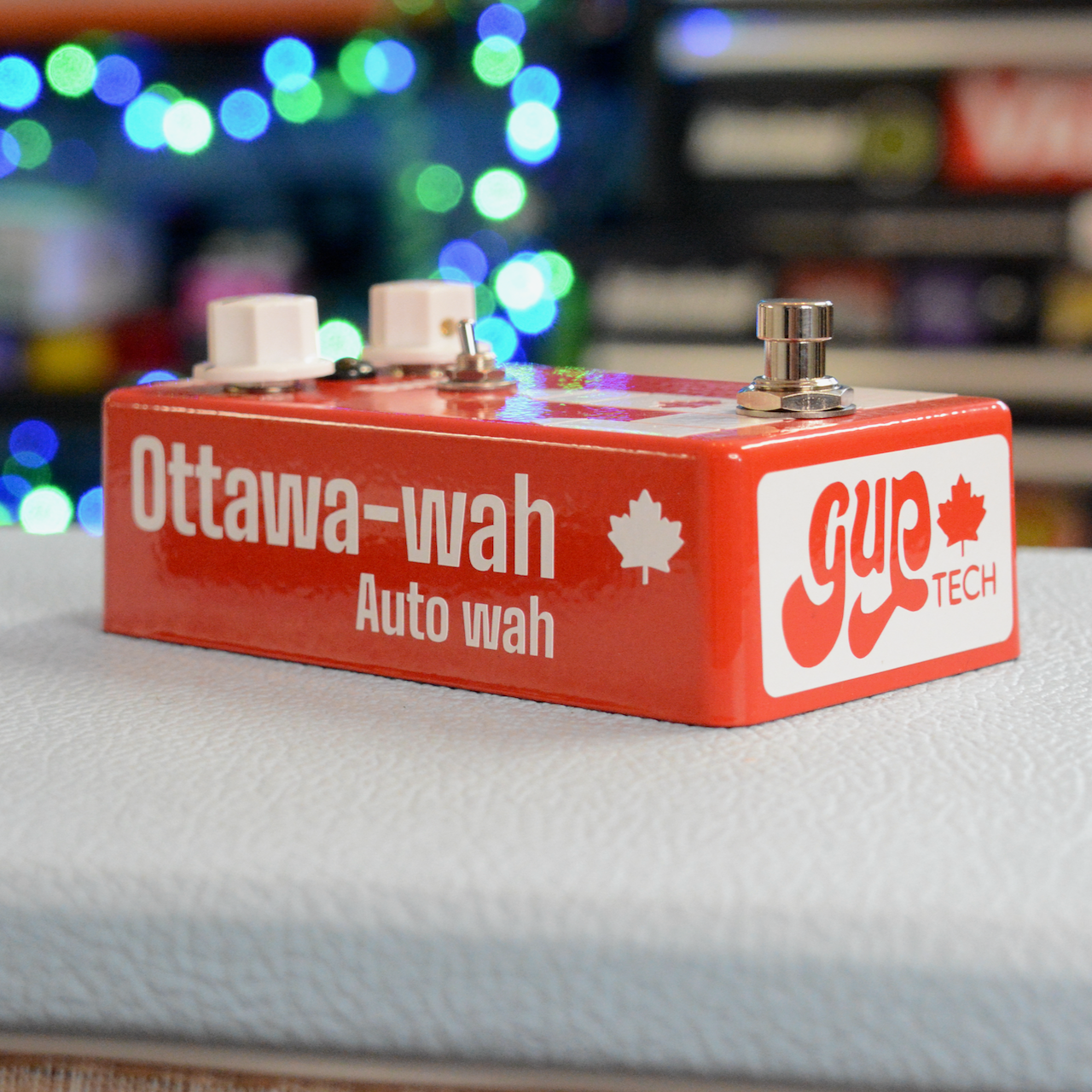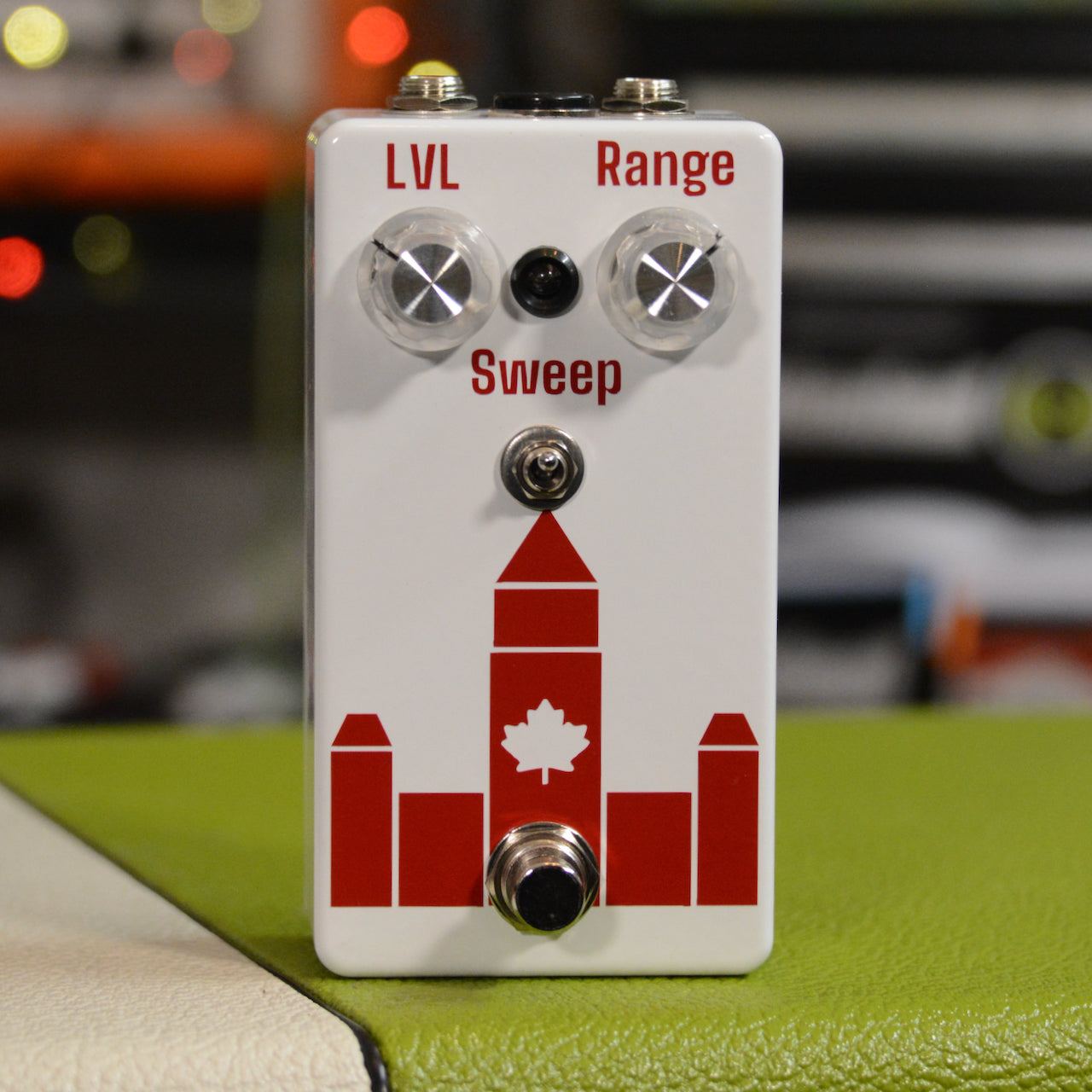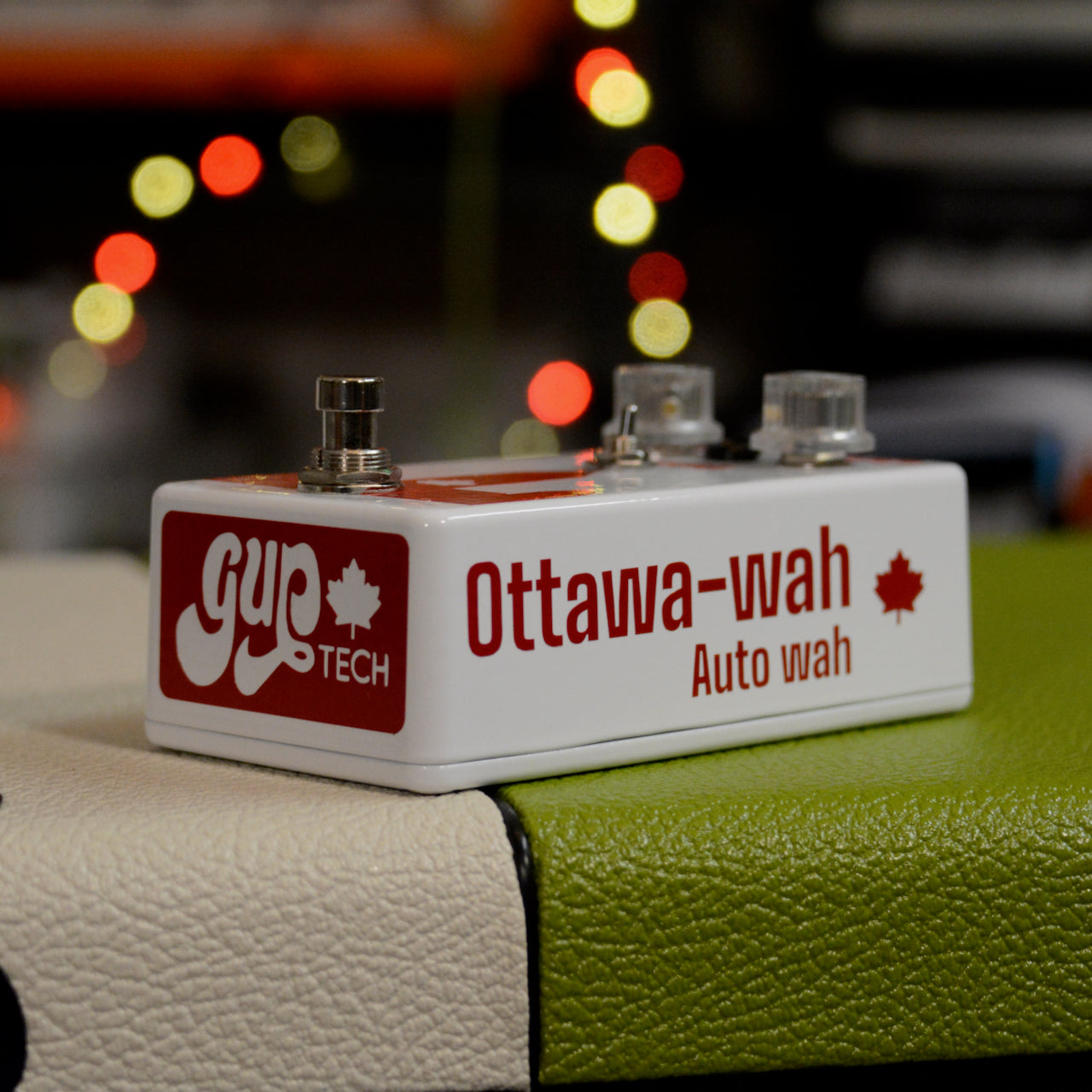 Ottawa-Wah Auto-Wah
Pickup available at GUP Tech shop
Usually ready in 24 hours
GUP Tech shop
Pickup available, usually ready in 24 hours
947 Rue de la Moisson
Laterrière QC G7N 0C2
Canada
+14188174291
In stock
Finally, an Auto-Wah in the GUP Tech catalogue. Based on the old DOD440 Envelope Filter, the classic Green pedal of old school boards, here's the GUP tech edition of that cool old pedal.
It's probably the most Canadian-branded pedals out there, paying hommage to the city of Ottawa, host of the Canadian parliament. The legend says there's even a thank you note from prime minister Justin Trudeau with each pedal (seriously, nope...). 
This one is inspired from the Reissue with the UP/Down emphasis toggle. In up position, you get a throaty-bassy tone, perfect for guitar. In the bottom position, a lot of the low-end is cut, letting the pedal shine in a mix.
The LVL is the threshold detector and the Range is the wideness of the oscillation.
Power consumption : 6mA
Voltage : 9Vdc only, center negative
Demo of the prototype : 
Ottawa-wah Auto Wah-Wah
I've had the Ottawa-wah pedal on my board for about a year and a half now. It's the first pedal in my tone circuit and I especially love how it interacts with my fuzz pedal and how easily I can change the effect frequency with a flick of a toggle. If I could make one suggestion for a v2 edition, it would be to add a volume control to bring it back near unity gain because like all wahs, the modulation effect reduces the volume.
Ottawa Auto Wah
Great sounding pedal. Controls are smooth and tone detailed. All it's missing is Justin Trudeau's face on the switch!!!
Really like it!!
It's just exactly what I was looking for! Good quality product!