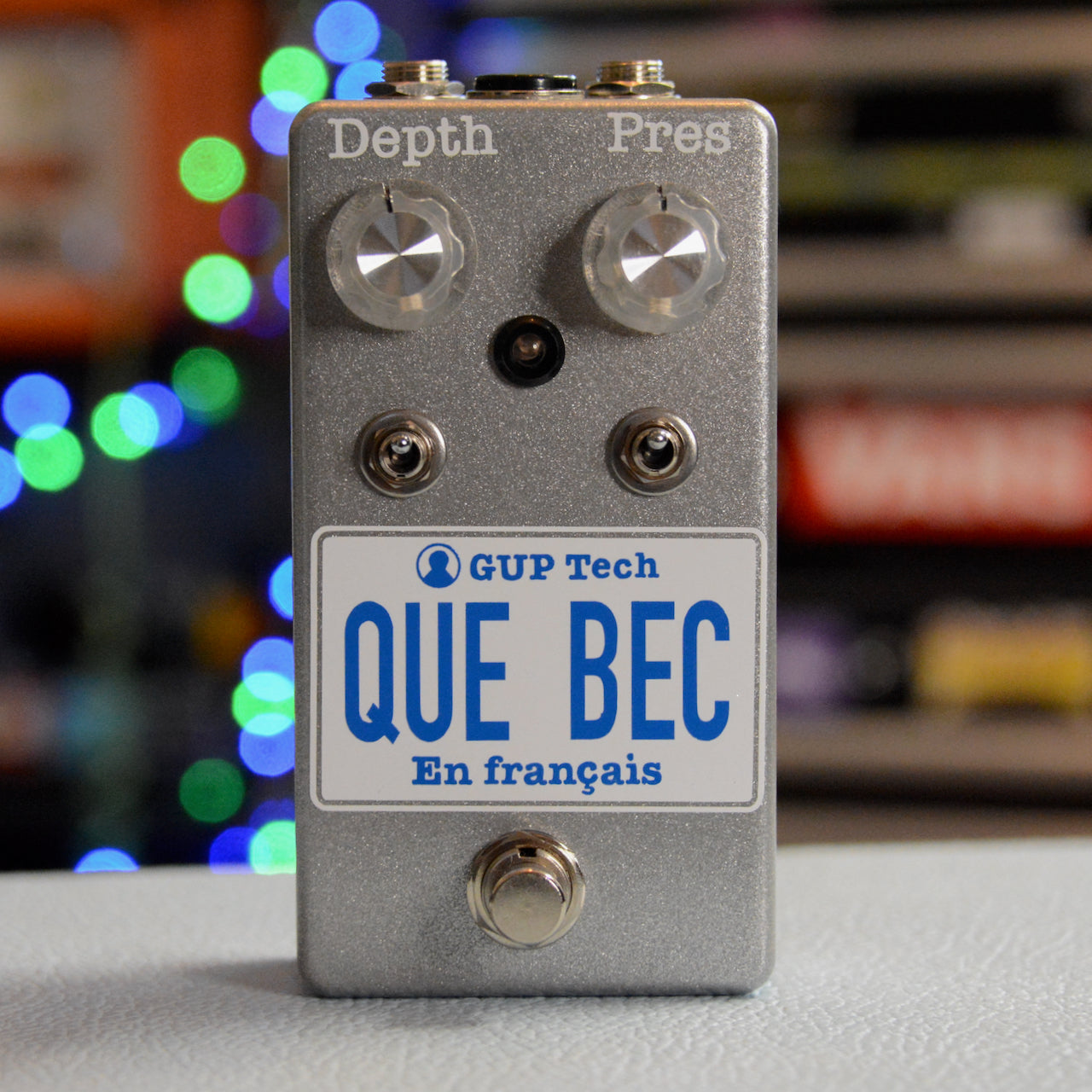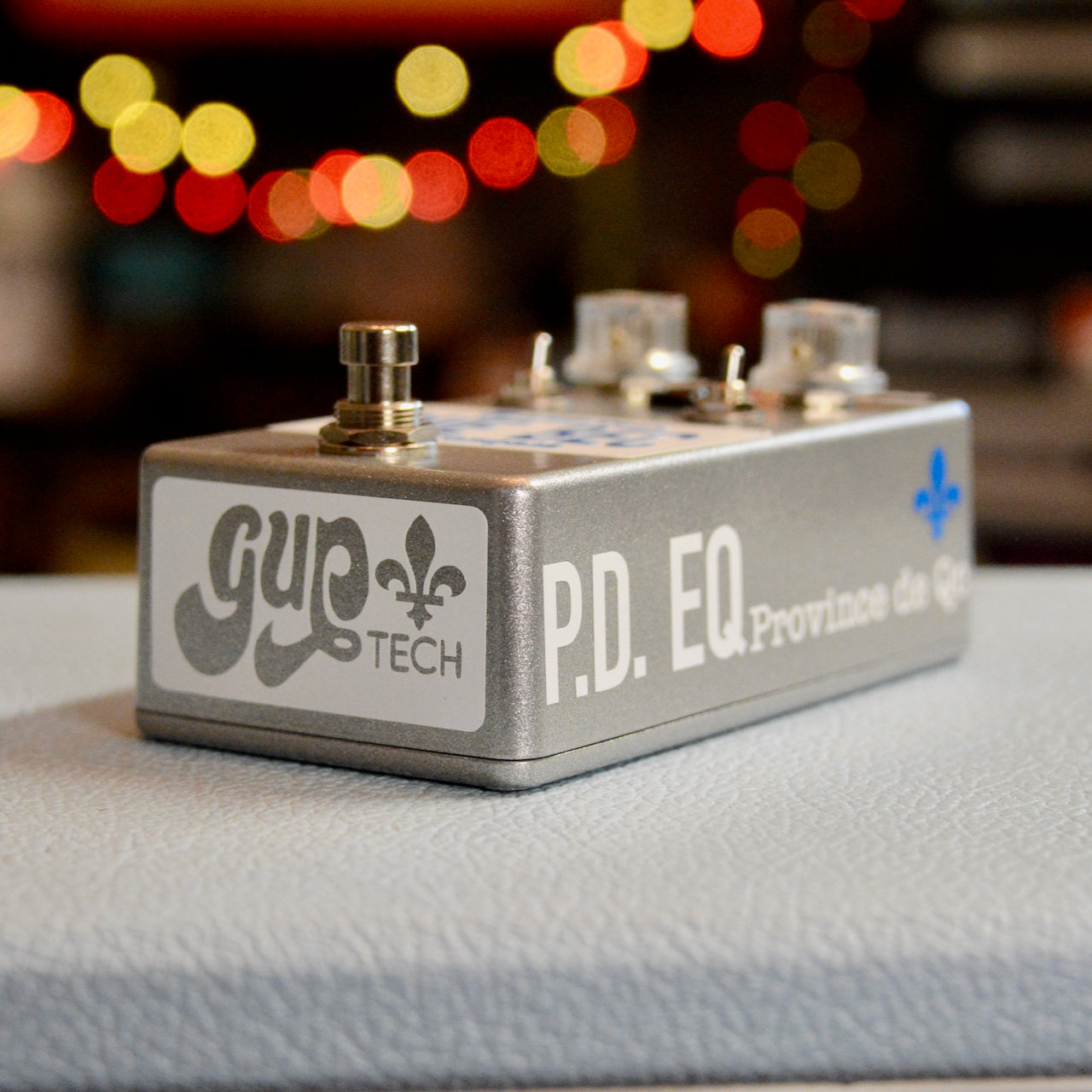 PdeQ - Douche Edition
Pickup available at GUP Tech shop
Usually ready in 24 hours
GUP Tech shop
Pickup available, usually ready in 24 hours
947 Rue de la Moisson
Laterrière QC G7N 0C2
Canada
+14188174291
In stock
2022-10-02 : Following the succes of our PdeQ, here's the Douche edition of our classic EQ. Same EQ power, with a sparkling-silver enclosure.

The "Province DE Quebec" is a new EQ from GUP Tech. But it's not just another EQ, here's a pedal to emulate the effect of the Presence and Resonance/Depth tone on your amp.
It's a game changer if your amp doesn't come with a Presence/Resonance(depth) knobs and you play chugging metal tones. This, at the end of your loop, just before the return, will give the extra OOOMMMPHHH and push to get out in the mix and hear yourself better.
There's other options out there, but the Amptweaker DepthFinder is pretty hard to find (here in Canada).
Simple Presence (with on-off toggle) and Depth (with on-off toggle) controls. With both toggles Off, the pedal will act like a buffer. This pedal can compete in the Amptweaker Depth Finder range.
Power consumption : 20mA
Voltage : 9Vdc center negative
Design note : Il faut assurément adresser le fait que cette pédale arbore les couleurs des plaques d'immatriculation du Québec, ainsi que la fleur de lys sur le logo. D'un bleu pétant, en contraste avec le blanc, le rappel au drapeau du Québec est également très remarquable.
For our English friends, we need to explain that this pedal is a proud banner of the Quebec (Canada province) flag and license plates. The PdeQ is our hommage to our hometown province, just like the Ottawa-Wah is an hommage to our country.
Phenomenal Pedal(s)
I was introduced to GUP Tech pedals by happenstance watching Truck Driver Shawn's YouTube channel. And I purchased an Evil Donkey from him via Reverb. After that I was completely hooked. Including the TDS Evil Donkey, I also have 7 other pedals. The noise gate pedals (I have one of all three) are beyond fantastic. Thank you for these amazing offerings. Can't wait to see what the future holds.
Love it! Really fantastic
Changes my OR15 drastically! Like taking blanket off speakers, and lots of range as well. Great pedal, almost always on since I've gotten it
. Love it! Really fantastic
Awesome pedal! Really sounds like taking a blanket off my Orange OR15! both controls have a ton of range, over 12:00 it's loud