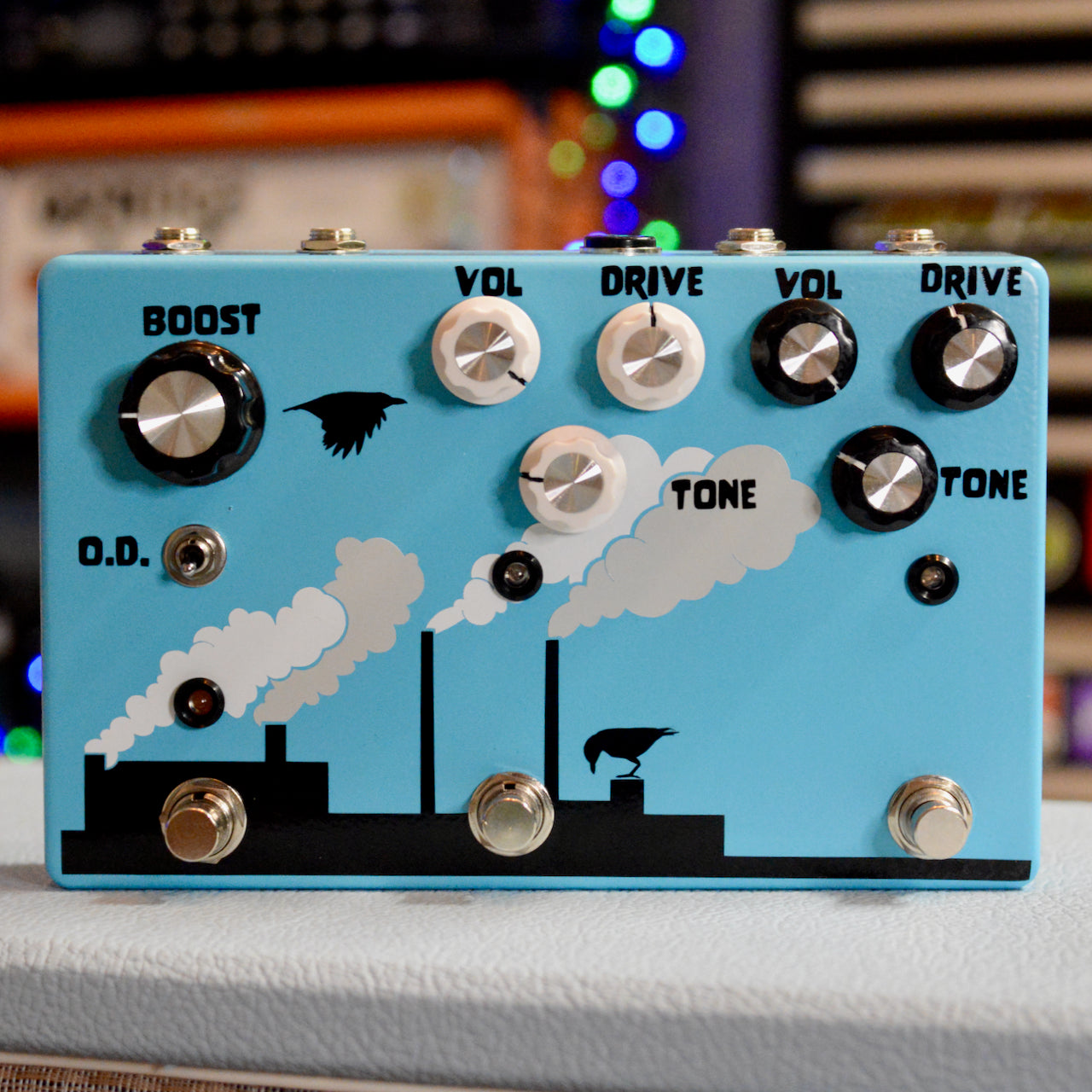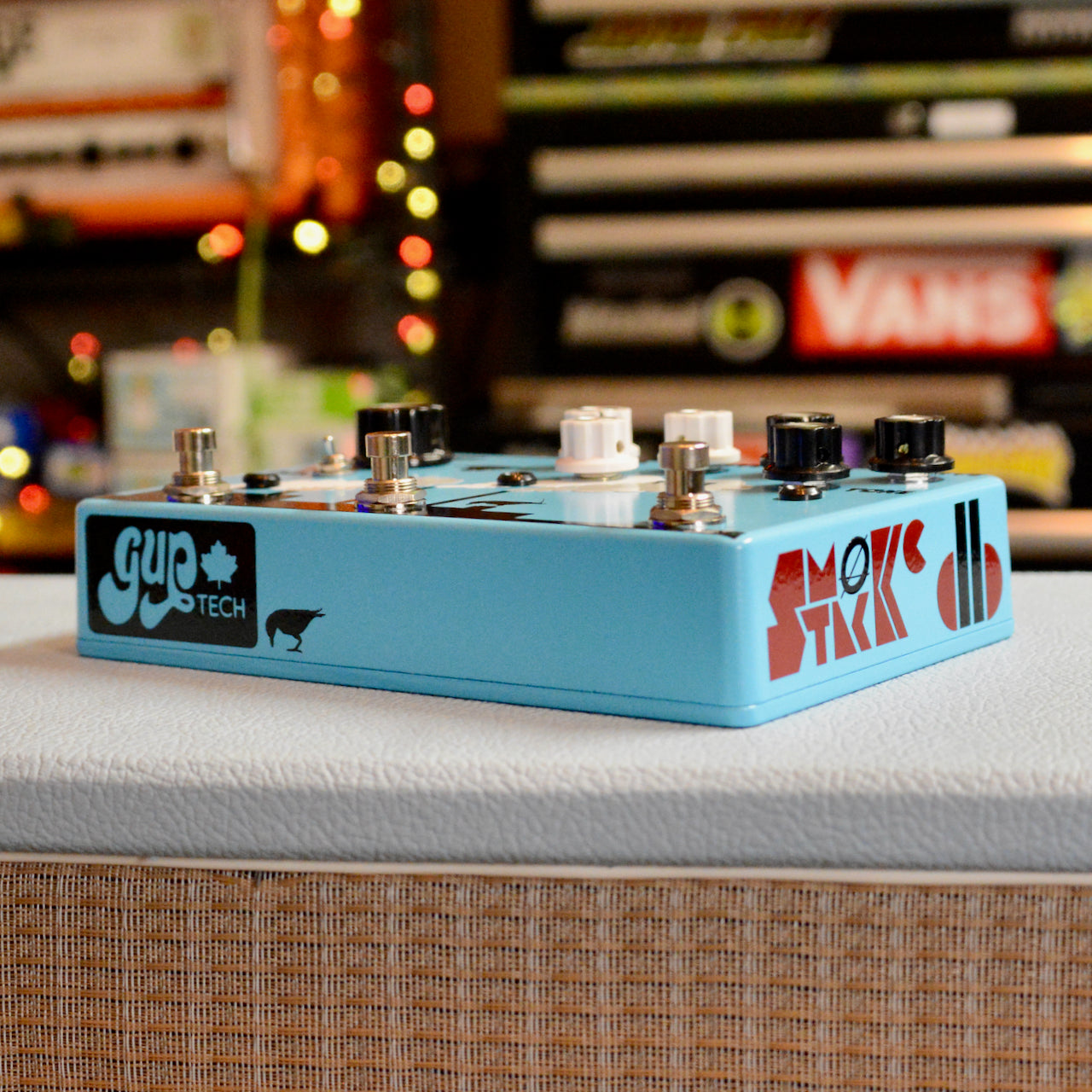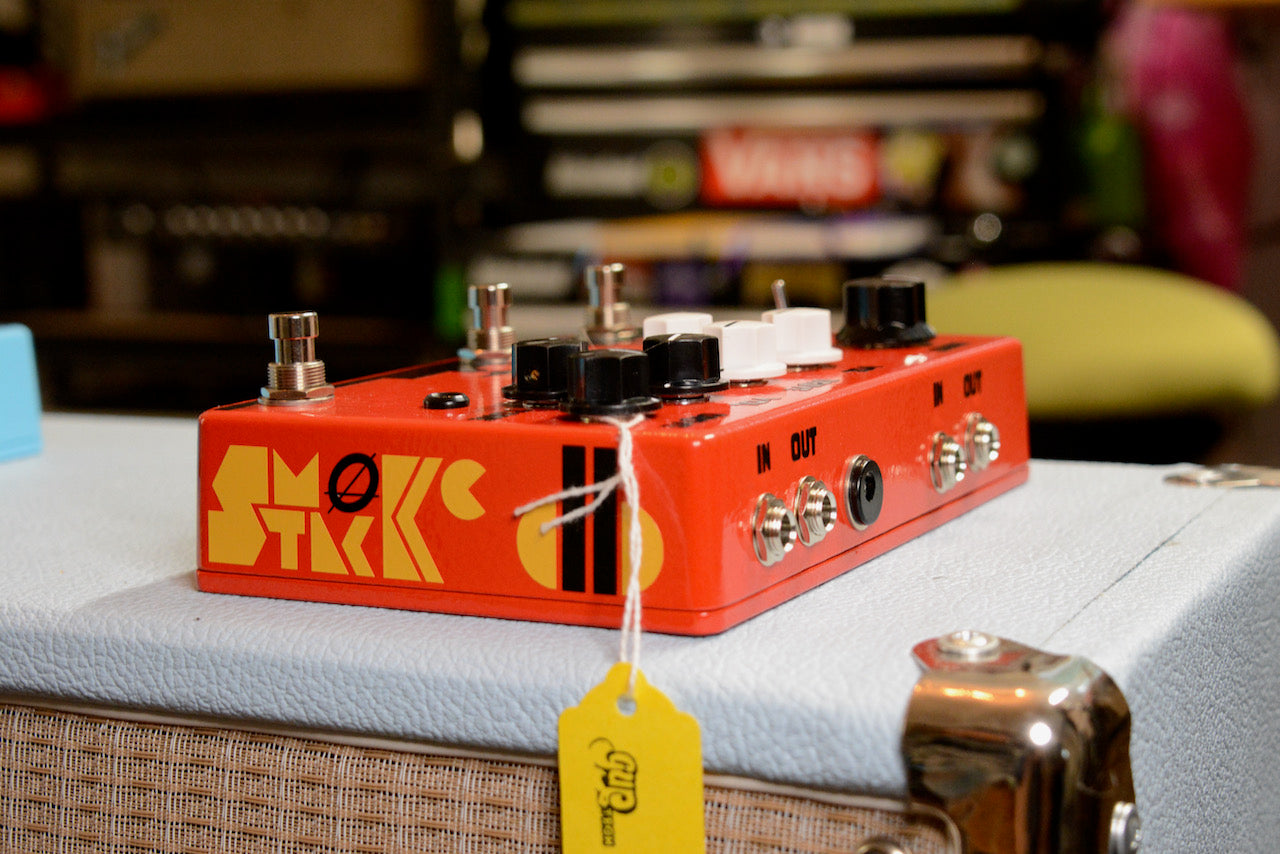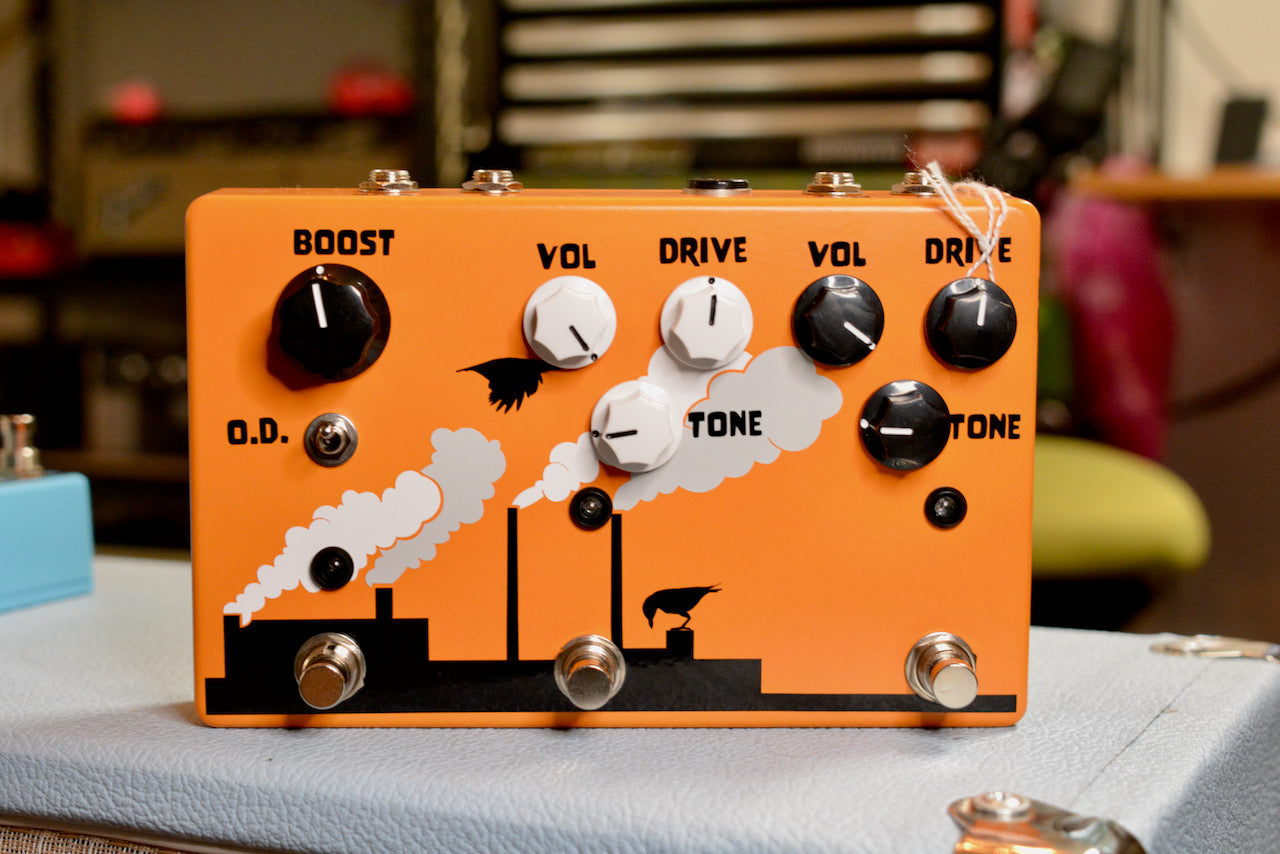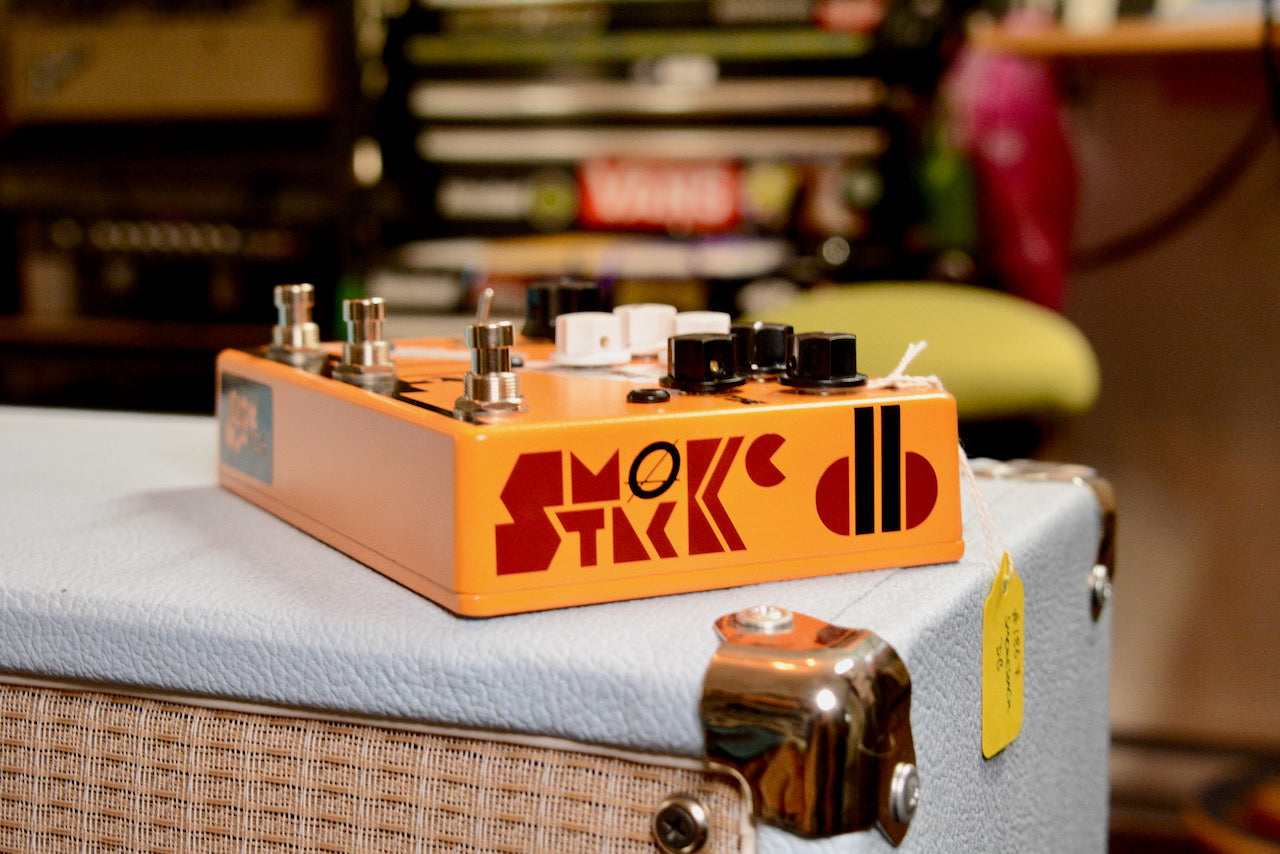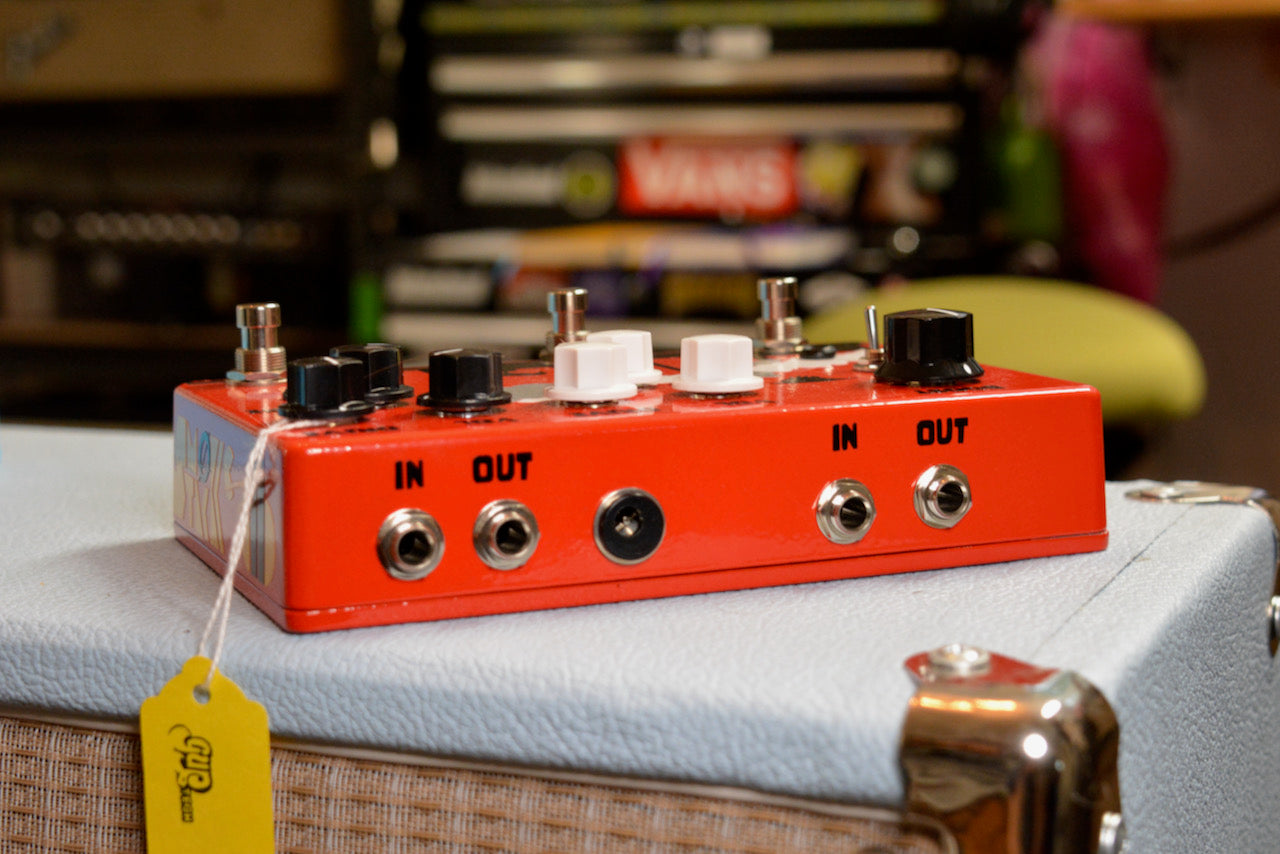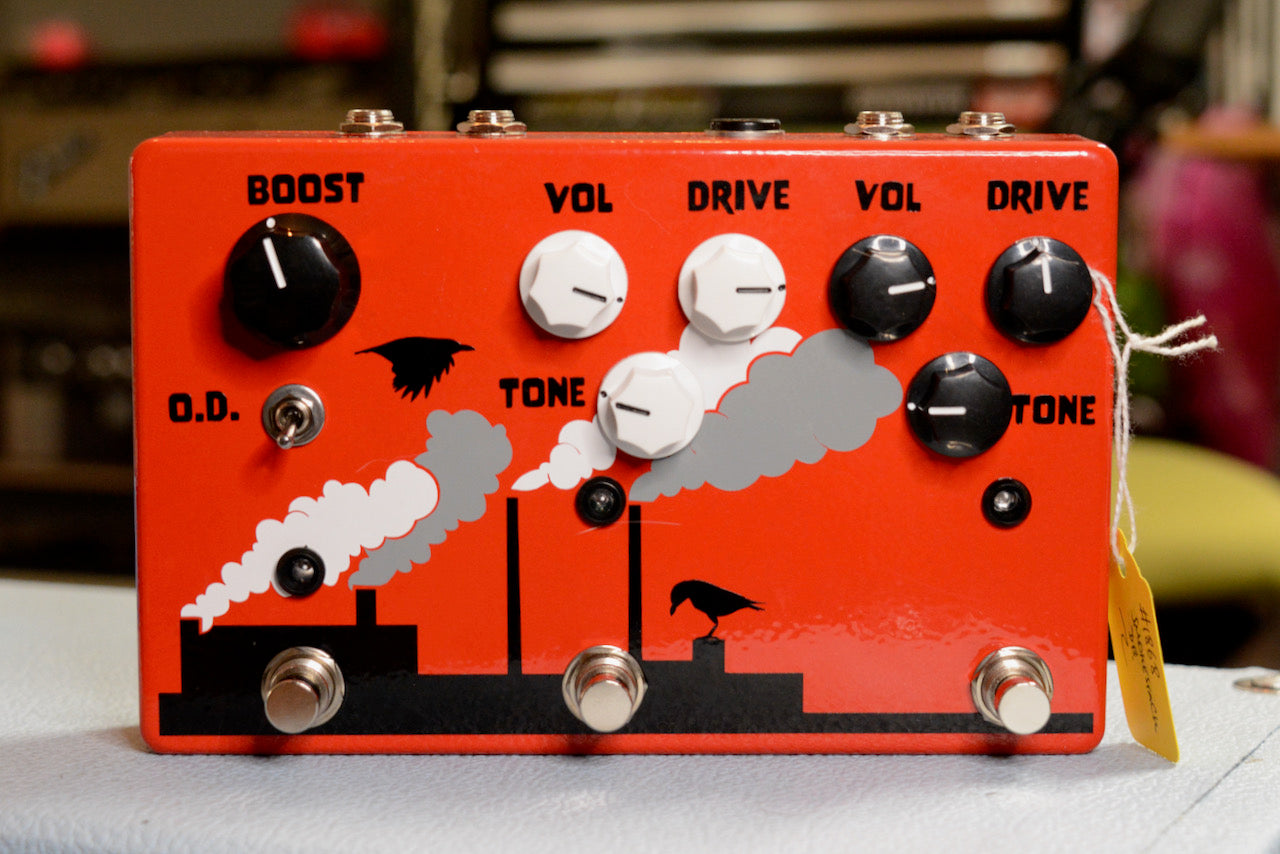 SmokeStack DB (Drive and Boost)
Pickup available at GUP Tech shop
Usually ready in 24 hours
SmokeStack DB (Drive and Boost)
Light blue
GUP Tech shop
Pickup available, usually ready in 24 hours
947 Rue de la Moisson
Laterrière QC G7N 0C2
Canada
+14188174291
In stock
The SmokeStack DB (Drive and Boost) is our new Overdrive-Boost triple pedal.
Right side is our Queen of Crow, dual overdrive. This circuit have an onboard 18VDC charge pump (no need to wire it to a 18VDC outlet anymore), dual independent overdrive circuit with internal switch for Hard and Soft clipping of each channels. Internal trimpots for the presence control of each channels.
Left side is our Peeps Boost, clean clean boost with the OD toggle. 
Four audio jacks are available (2 for the Overdrives and 2 for the boost), you can then wire the two group wherever you want in your signal chain.
Power consumption : 30mA
Voltage : 9VDC center negative. Using more than 9V will blow some capacitors.

Back Story :
The idea of the pedal came from our friends at Spacek's Music store in Kapuskasing. They wanted a triple pedal, with double-overdrive, and a boost, for solos. That's why you have 4-jacks on top of the pedal, that way you can connect the overdrives before your preamp, and the boost in the FX loop (or before the preamp, if you prefer). That gives a pretty wide range pedal, going from light OD, to complete crush, with boost options.
The design came from the old SmokeStacks of Kapuskasing (Ontario, Canada), they are part of the view in that city since forever. Emilie added the crow, later in the design, to keep in mind the original Queen of Crow design.
The side logo of the pedal keeps in mind the old logo of the city, with the two stacks, the K, the O, etc.
Great pedal! Beautiful design, but not for me
Great pedal, easy to use, nice size, not enough hummff to my taste with my gear, not a fan of the boost section it seems to color the tone a little too much