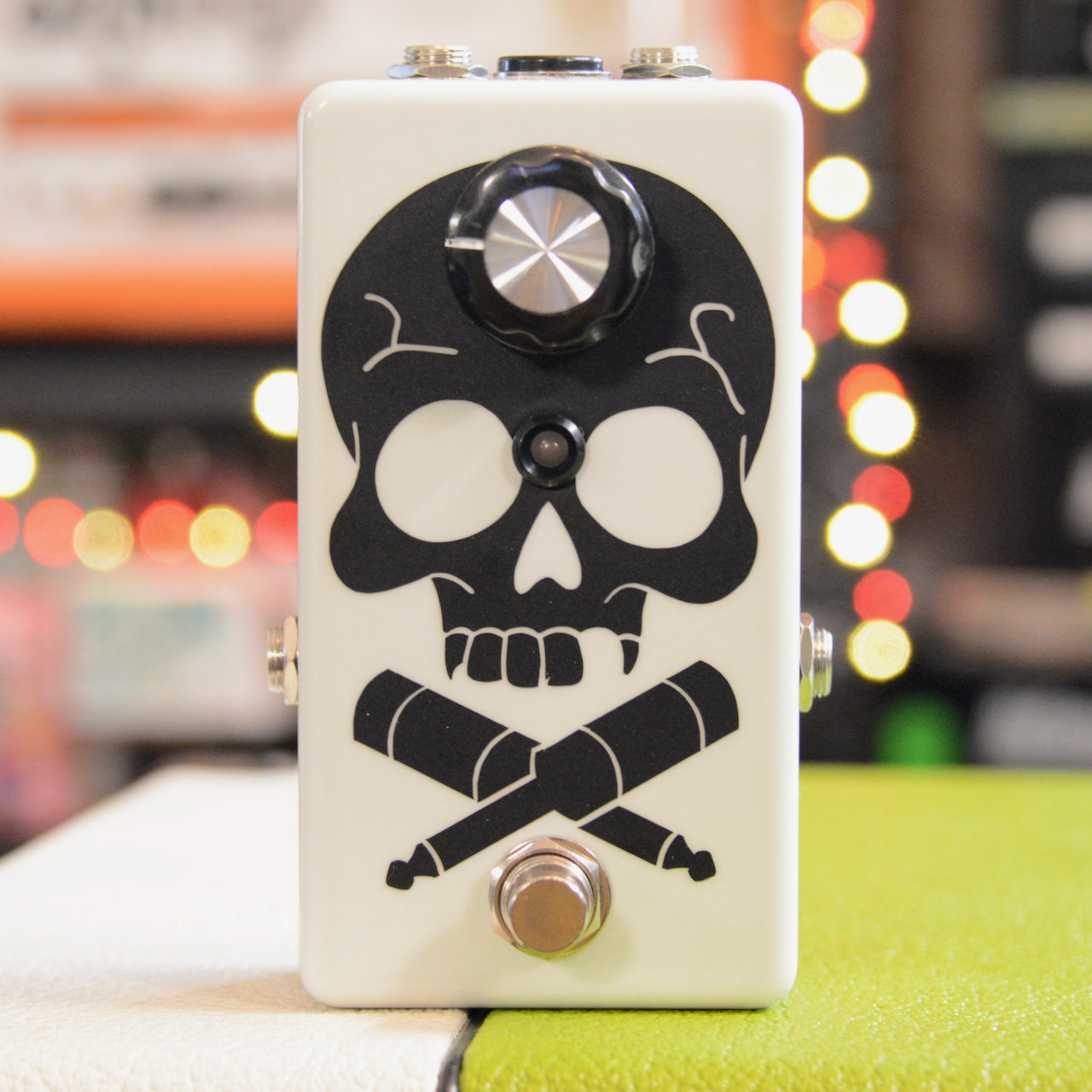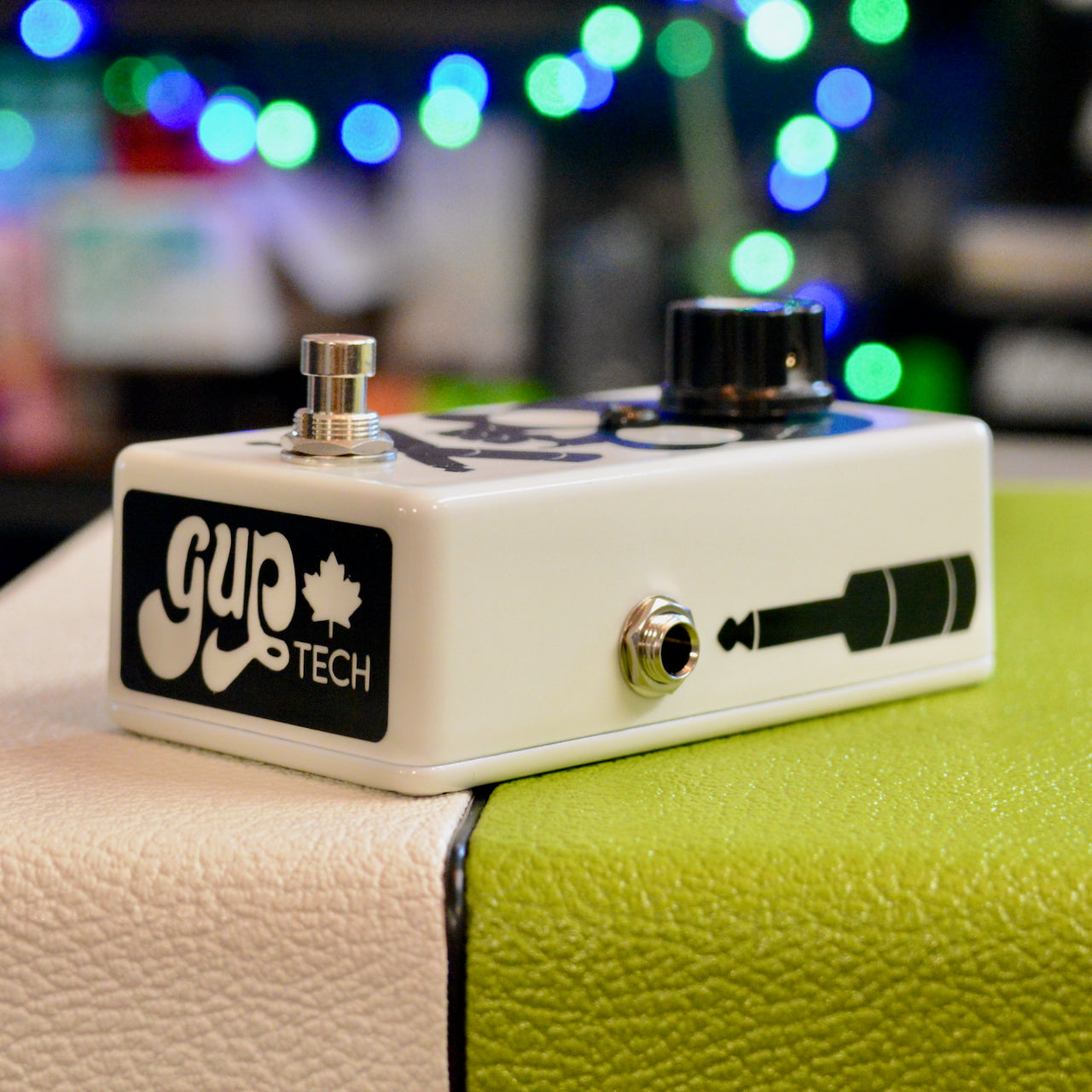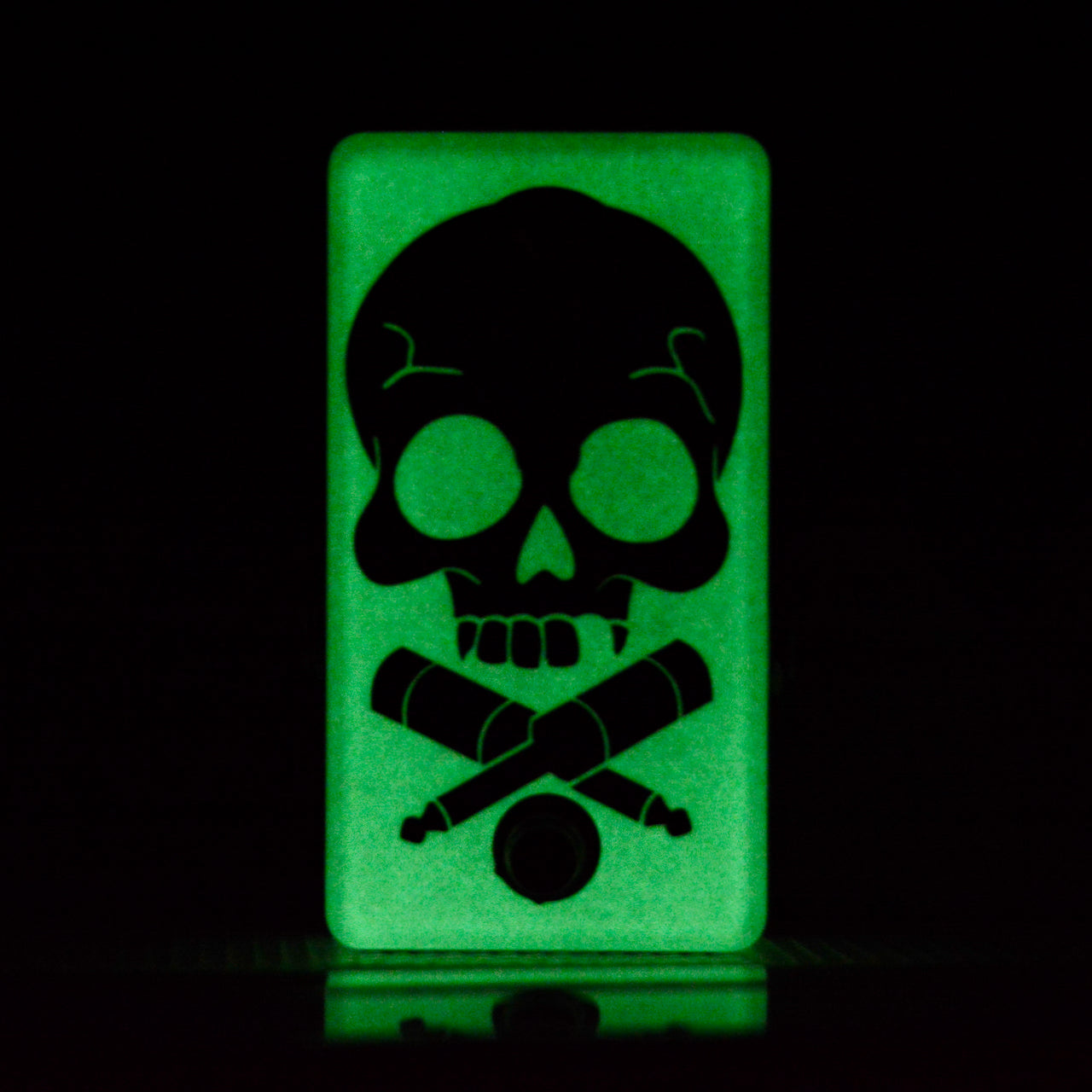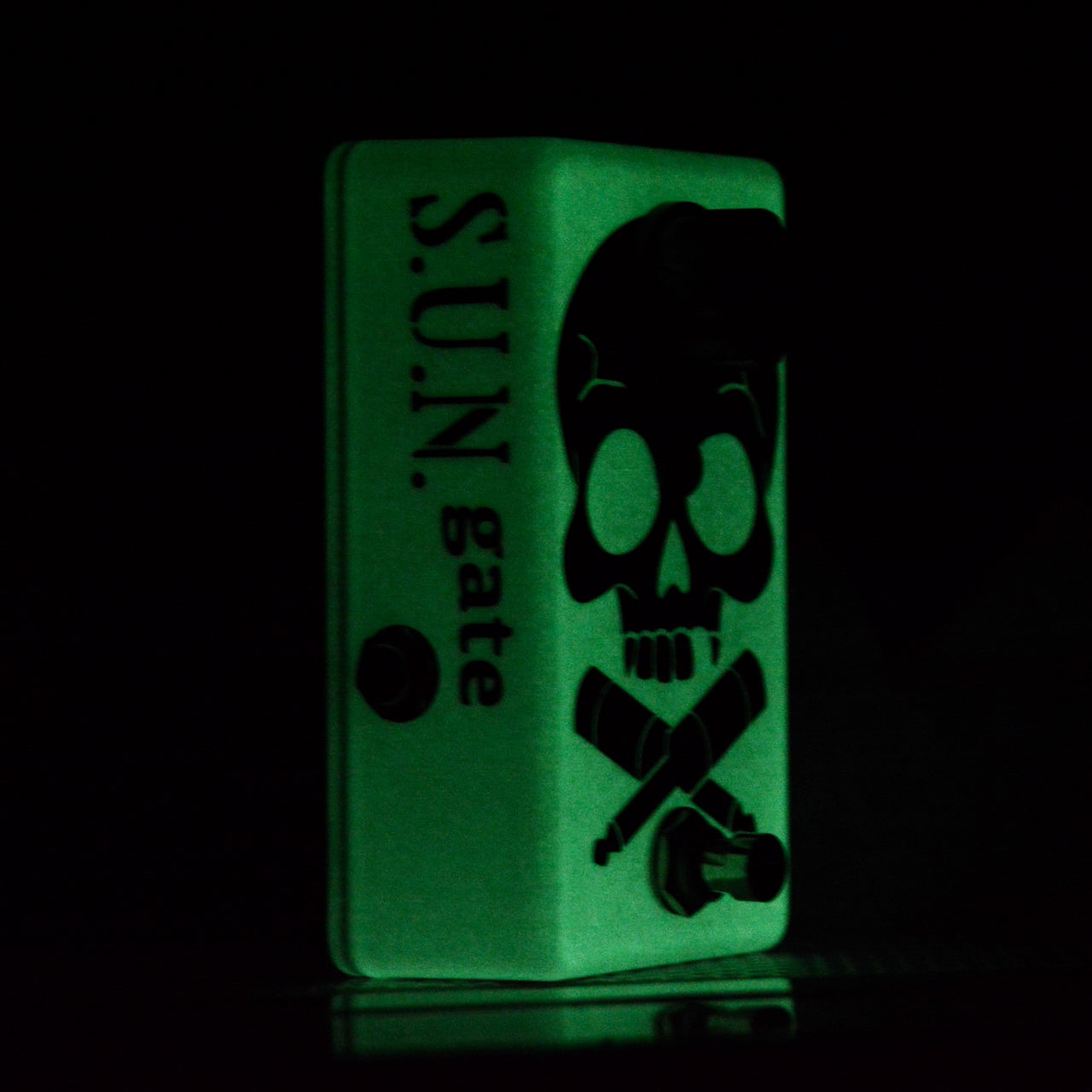 SUN Glow in the Dark Edition
Pickup available at GUP Tech shop
Usually ready in 24 hours
SUN Glow in the Dark Edition
GUP Tech shop
Pickup available, usually ready in 24 hours
947 Rue de la Moisson
Laterrière QC G7N 0C2
Canada
+14188174291
In stock
2023-06-11 : Glow in the Dark limited edition! Same circuit as our regular SUN, with glow in the dark enclosure.
This Shut Up Noise (SUN) Noise Gate includes 4 jacks to wire the pedal in 2, 3 or 4-wire method.  
Wire it directly in front of the amp, or in the FX Loop, using the key input, for even more hum annihilation. 
You can also use this noise gate in 4-wire even if your amp is not equipped with a FX loop. Just use the side jacks for detection as soon as possible and the top jacks after all your noisy pedal.
Go as soon as possible in your signal chain into the right side jack (Detection Input), from the left side jack (Detection output), go to all your noisy FX and/or amp input. Come back in the top right jack with your FX Loop send (Actual gate input) and get out of the top left jack to your time-based FX and your amp FX Return.
If you want other funky looks, have a look at our artist series edition.
Power consumption : 38mA
Voltage : 9VDC Center Negative 
This pedal, must-have for some, no-need-at-all for other, may have only one know, but is not an easy one to get by. This article goes in details to explain you the what, why, how of it and it will definitely help you understand and decide if you need it, and if so, how you should and could use it. It's even a troubleshooting guide for your pedalboard, for all that matter!
THE NOISE GATE - ENGLISH VERSION
Cette pédale, un essentiel pour certain, et un "pas besoin" pour d'autre, n'a peut-être qu'un seul bouton, mais elle n'est pas simple d'utilisation pour autant! Cet article vous permettra de comprendre le quoi, le pourquoi et le comment de la patente, et de voir si vous en avez besoin et si oui, comment l'utiliser. Vous pourrez même vous en servir comme guide diagnostic pour votre arrangement.