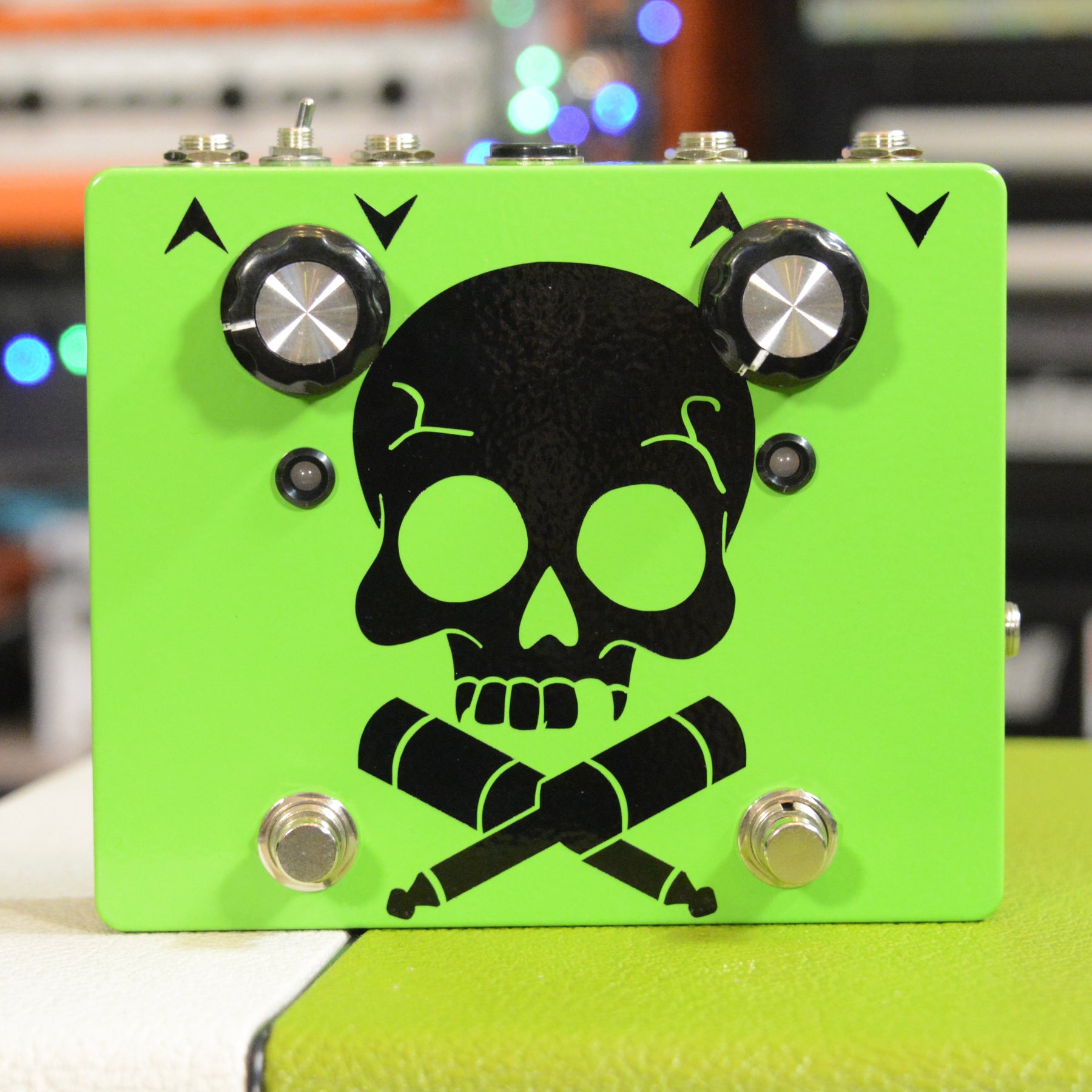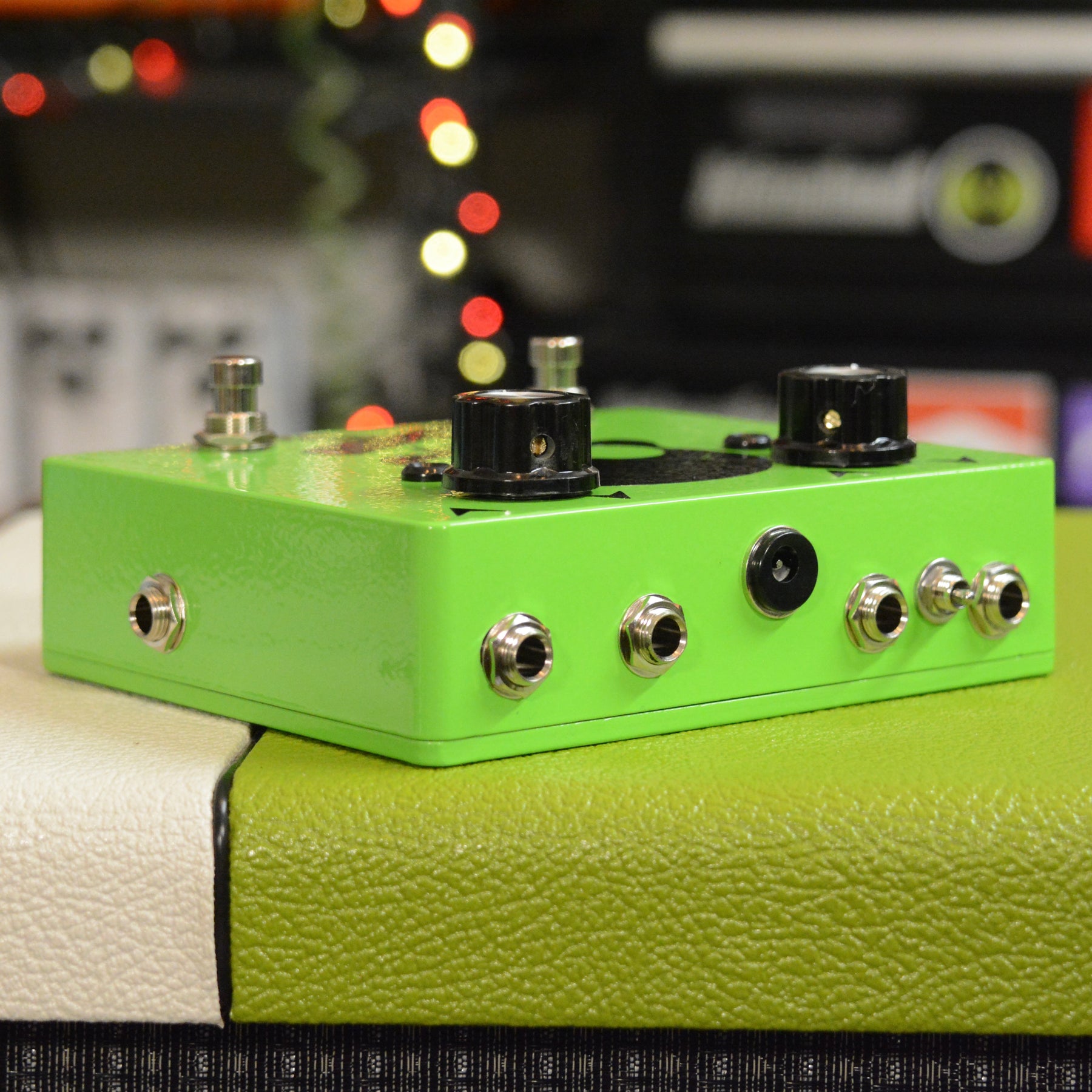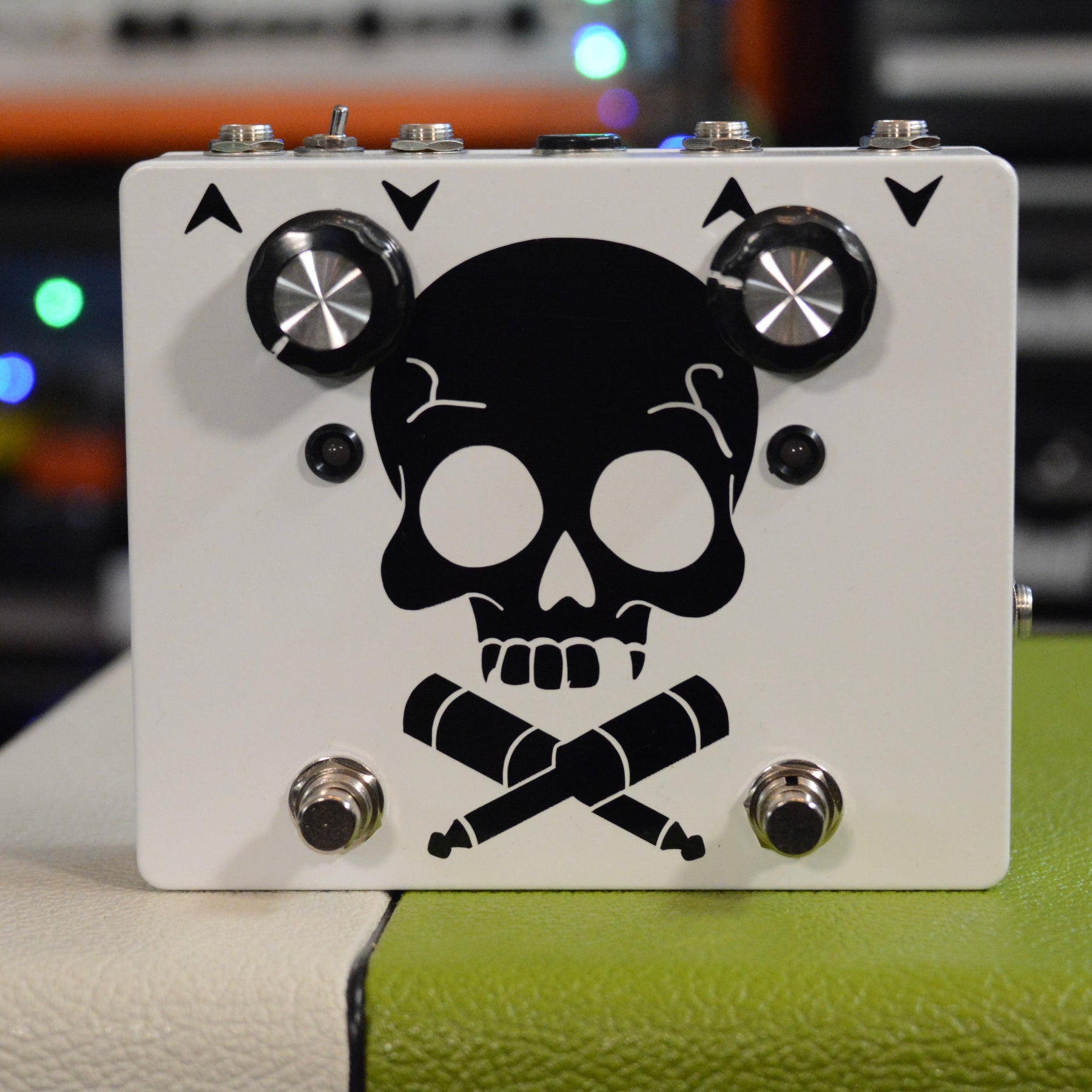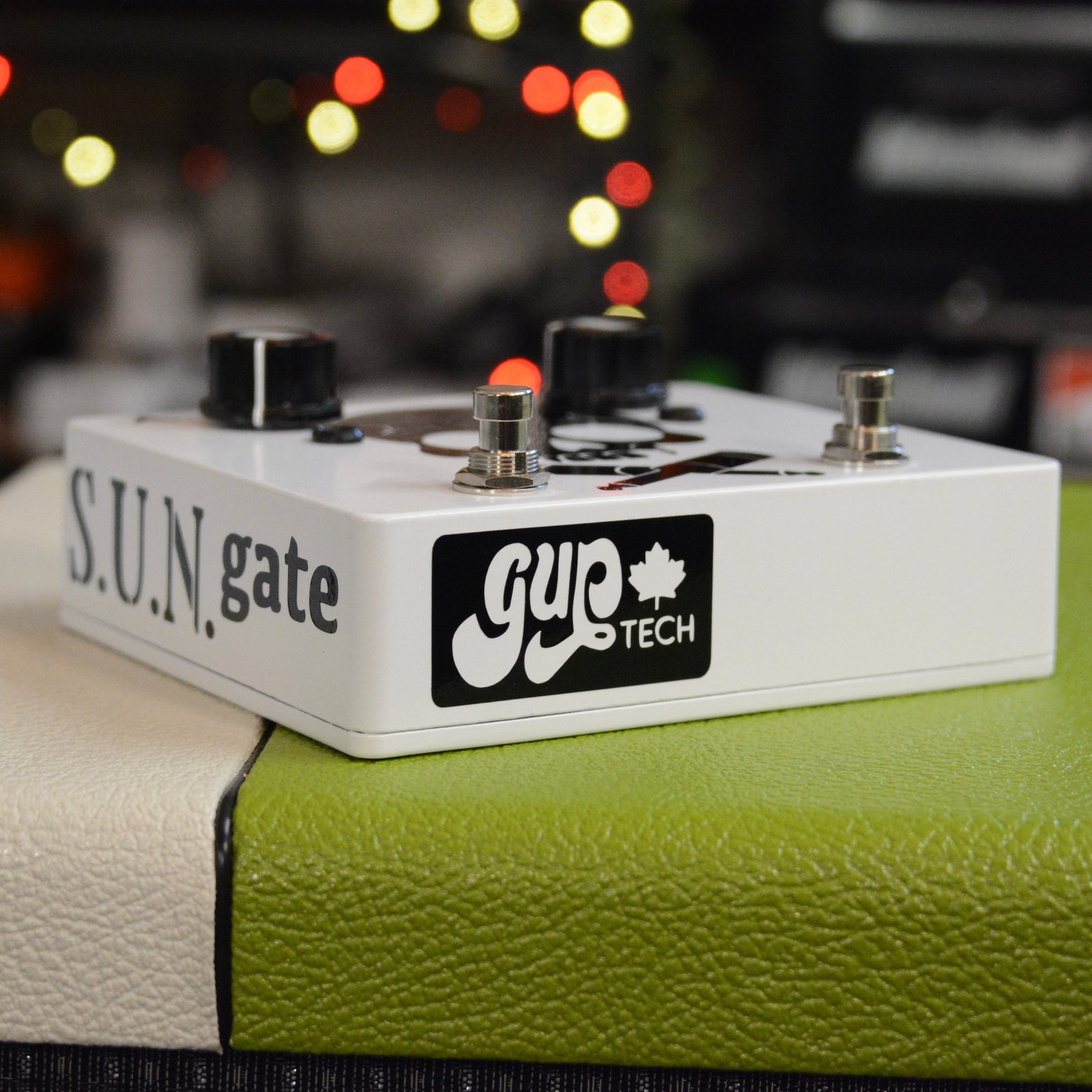 SUN2 (Dual SUN Noise Gate)
Pickup available at GUP Tech shop
Usually ready in 24 hours
SUN2 (Dual SUN Noise Gate)
Green
GUP Tech shop
Pickup available, usually ready in 24 hours
947 Rue de la Moisson
Laterrière QC G7N 0C2
Canada
+14188174291
Re-stocking soon
You probably already know our SUN, the 4-wire noise gate. This SUN2 is a dual noise gate. You can use the two gates on stand-alone setup or linked them together for the summum of noise annihilation. Connect one in your preamp and one in your FX loop to get the most of it. 
We've incorporated a "link switch" to use the first gate as a key control for the second one. Right position link the right input to the left gate and left position isolate the second gate.

Each gate got an internal Low/High level switch. 
Disclaimer : This ain't an easy unit to work with. Our standard SUN Noise Gate is enough for most application. If you really need and know what you're doing, and you understand how noise gates work, maybe a SUN2 is an upgrade, but linking power amp and preamp may cause some hissing. You'll need clean power, good patch cables, and a good understanding of what's going on in your setup.
Power consumption : 81mA
Voltage : 9Vdc center negative only
This pedal, must-have for some, no-need-at-all for other, may have only one know, but is not an easy one to get by. This article goes in details to explain you the what, why, how of it and it will definitely help you understand and decide if you need it, and if so, how you should and could use it. It's even a troubleshooting guide for your pedalboard, for all that matter!
THE NOISE GATE - ENGLISH VERSION
Cette pédale, un essentiel pour certain, et un "pas besoin" pour d'autre, n'a peut-être qu'un seul bouton, mais elle n'est pas simple d'utilisation pour autant! Cet article vous permettra de comprendre le quoi, le pourquoi et le comment de la patente, et de voir si vous en avez besoin et si oui, comment l'utiliser. Vous pourrez même vous en servir comme guide diagnostic pour votre arrangement.
Noise Killer
The double gate is killer. I play a baritone (high gain) boosted with a TS and this situation really brings the noise. Being able to control the front end noise as well as loop noise is wonderful. Also with the channels combined it will lock down your gain channel while allowing your cleans a full breath which is where some gates really struggle. IMO beats out the whole ISP family, Boss NS2, MXR Smartgate and TC Sentry. 10/10. Looks dope as well. Maybe I can get Guptech to send me an eye patch sticker for the skull and a gold tooth because that would be amazing haha!