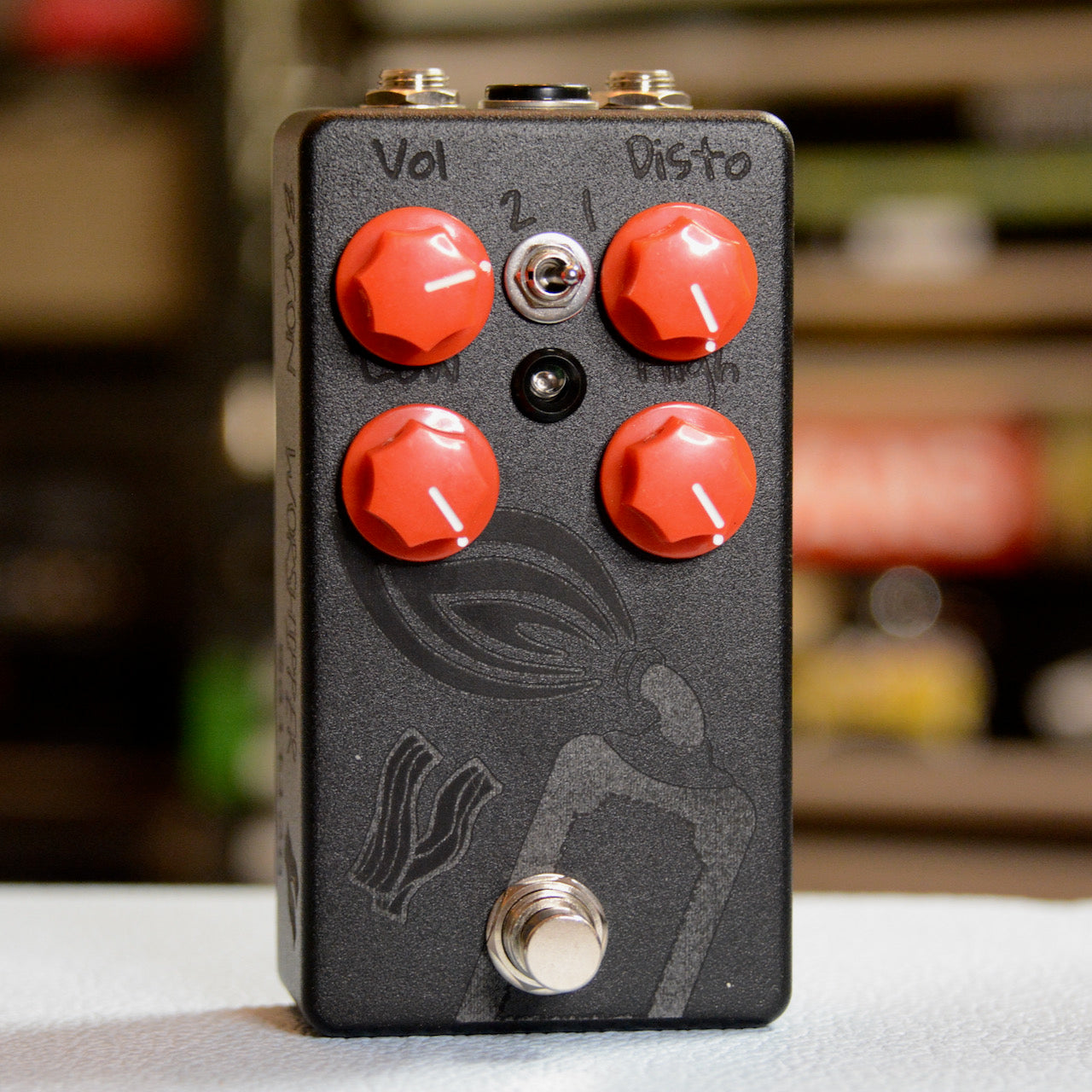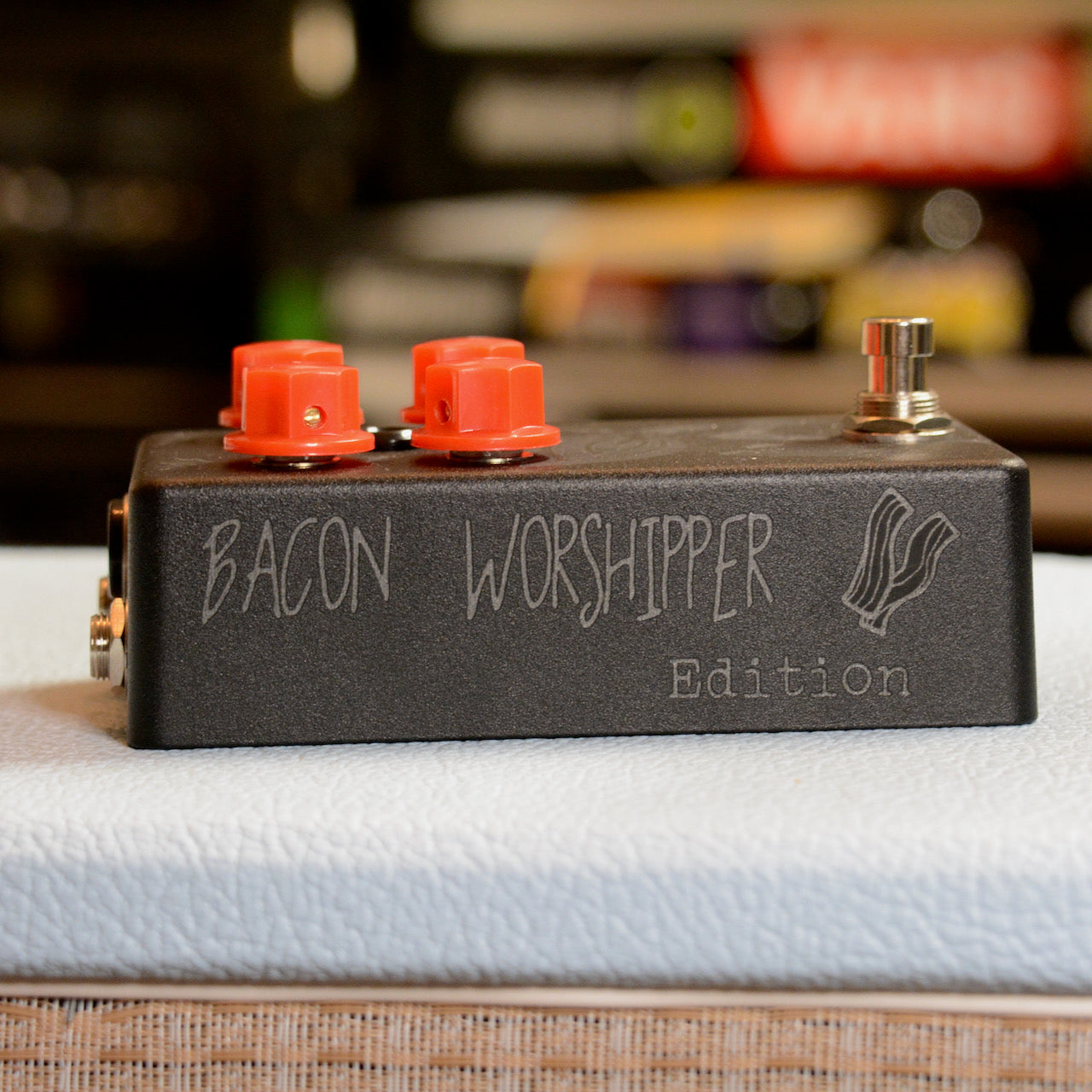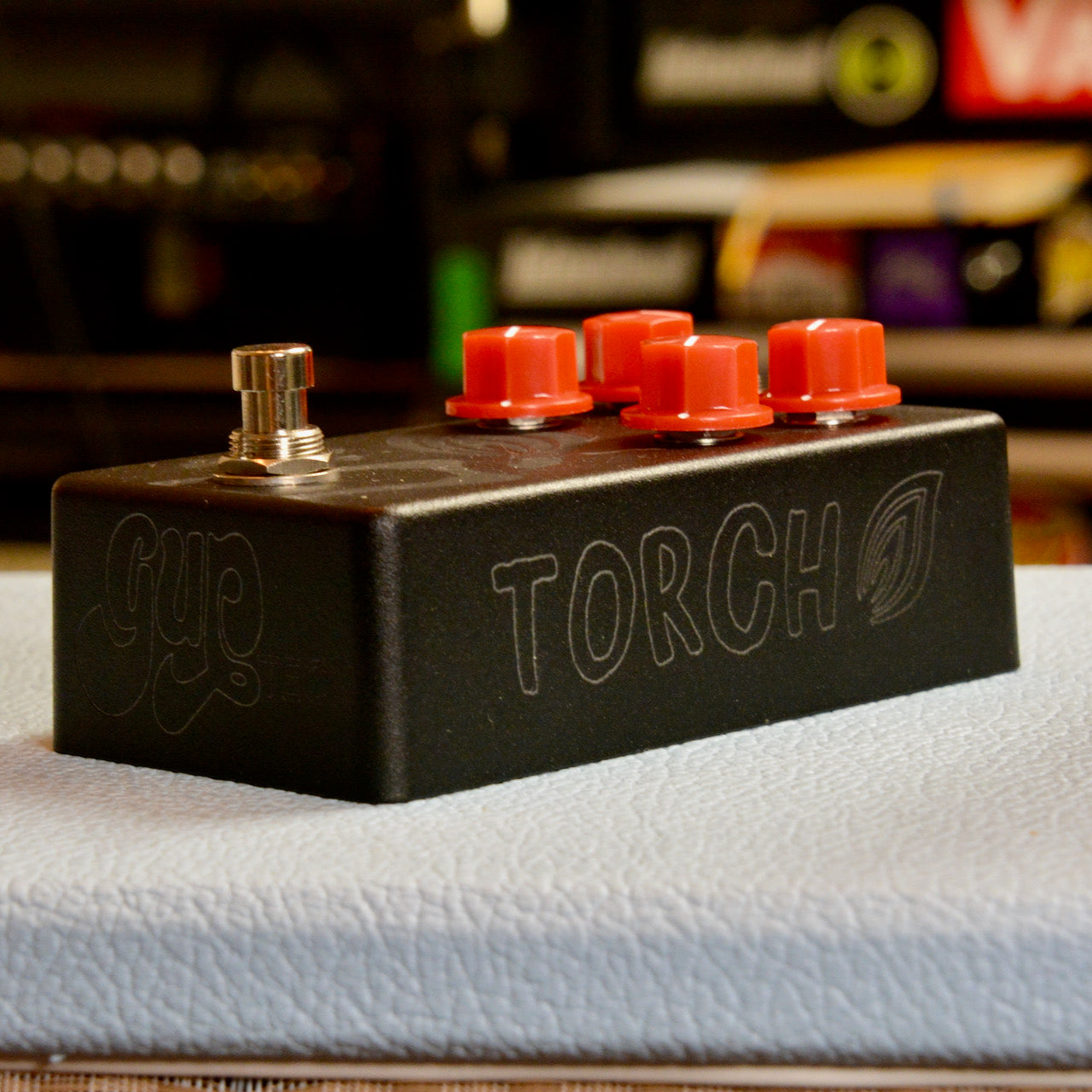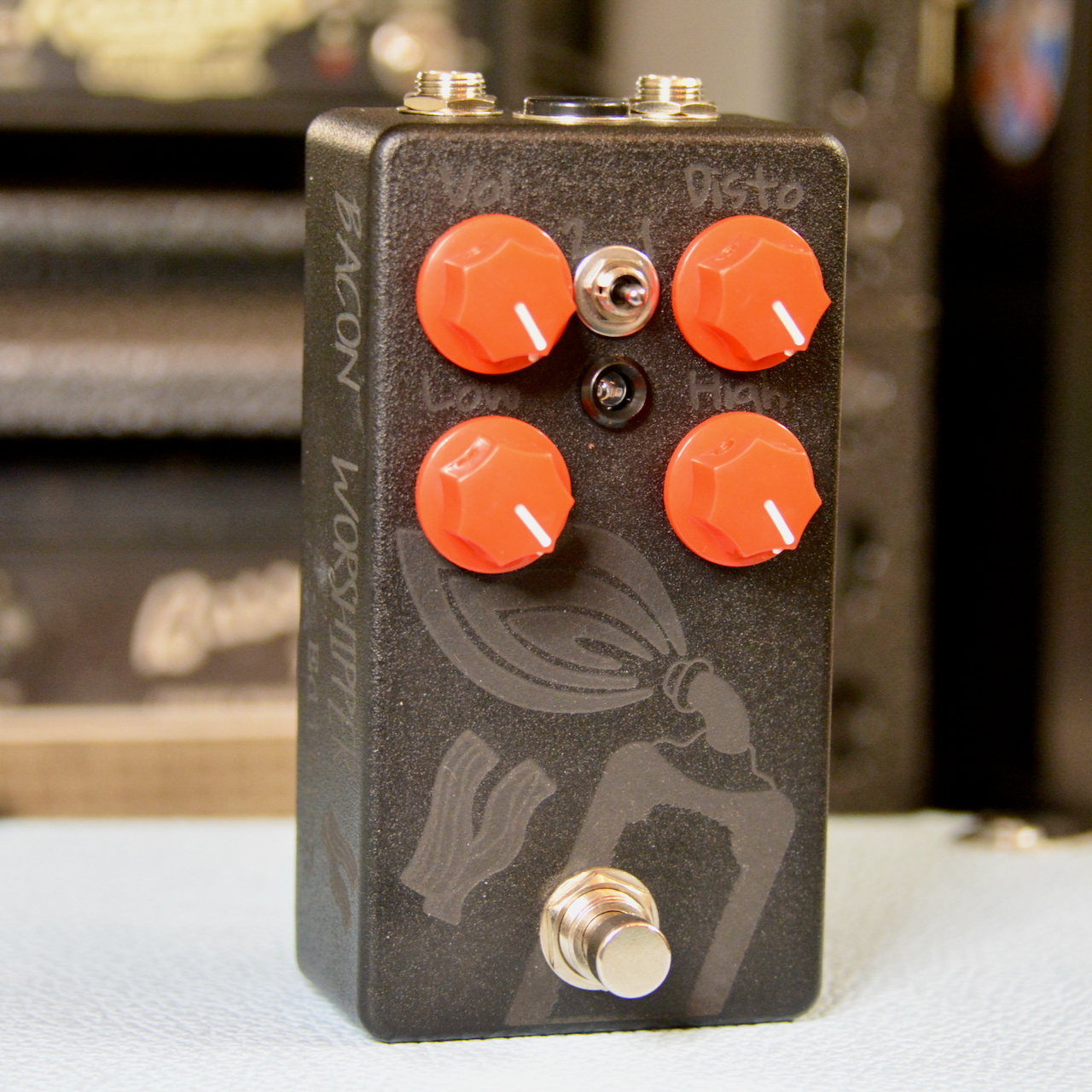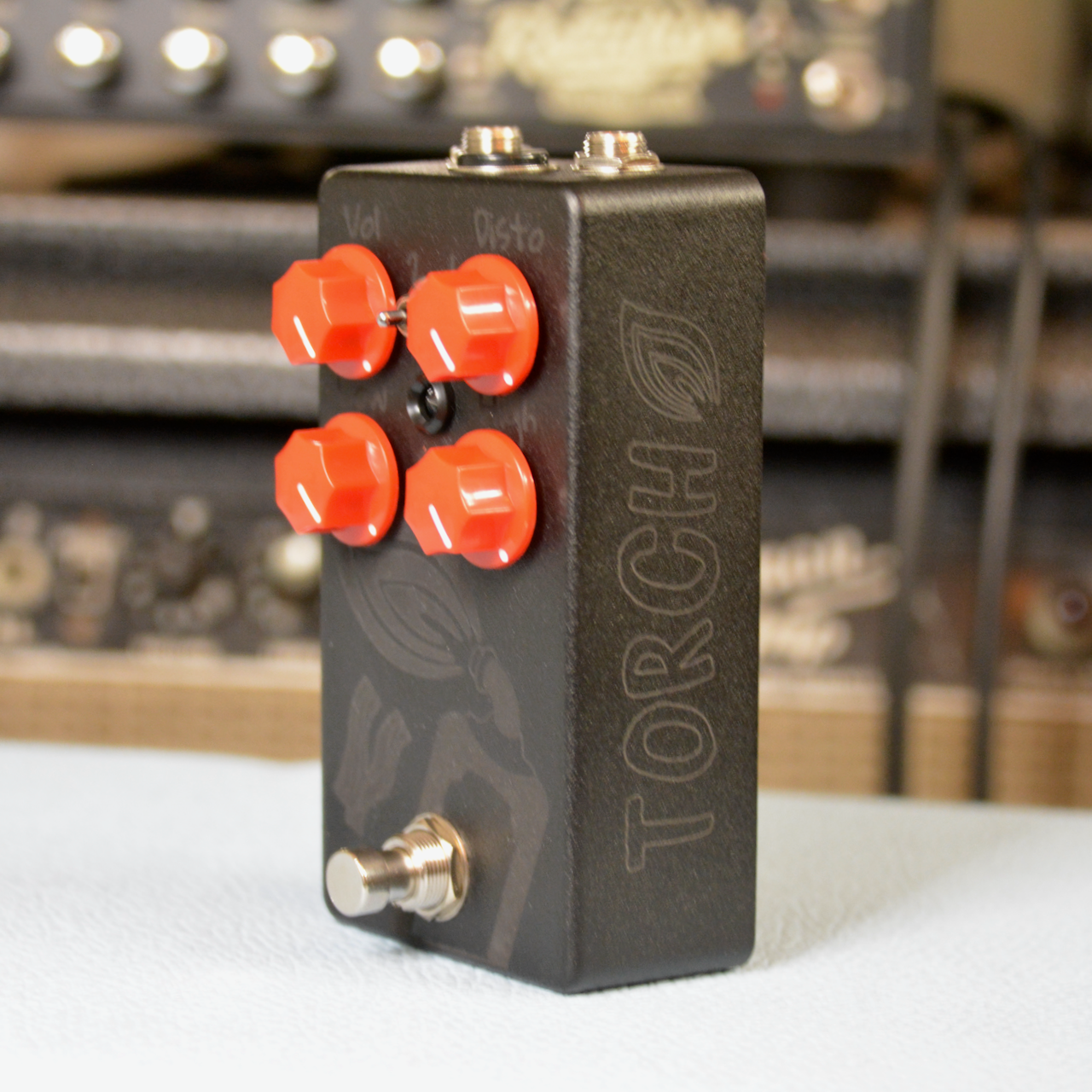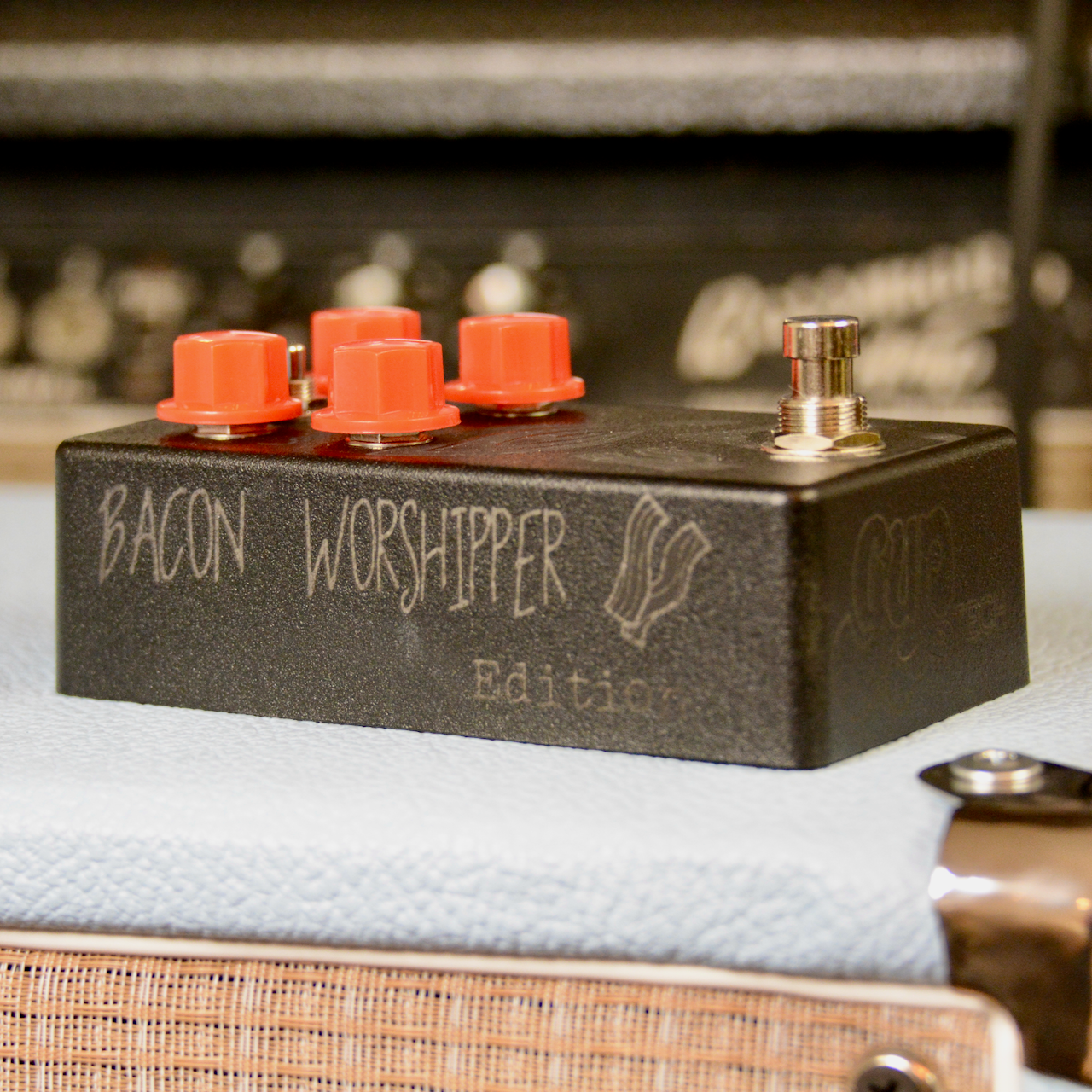 Torch X - The Bacon Viper Edition
Style:
The Bacon Viper edition
Pickup currently unavailable at GUP Tech shop
Torch X - The Bacon Viper Edition
The Bacon Viper edition
GUP Tech shop
Pickup currently unavailable
947 Rue de la Moisson
Laterrière QC G7N 0C2
Canada
+14188174291
2021-04-25 Update : The new Torch X The Bacon Viper Edition is now available via the Custom Shop. Same circuit as our modded Torch X, with a new Bacon look !
Follow the guy here : https://www.instagram.com/the_bacon_viper/?hl=en
Our tribute to the classic Boss HM-2 distortion. True-Bypass version. Let's put everything at 10 ! 

Standard straight-forward heavy distortion with gain, low and high knobs. We are now offering our TorchX with a Clean Boost/Overdrive mod. This mod includes a toggle switch between the Volume and Distortion knob. You now get three completely different tone from this toggle. Position 2 is the authentic HM2 circuit. Position 1 bypass the gain circuit and the clipping diode and give yourself a nice clean EQ to add before a high gain amp. Center position is my favorite and convert the pedal into a nice and creamy Overdrive-Distortion effect. 
Power consumption : 14mA
Voltage : 9Vdc center-negative
Great pedal made for a great person
First and foremost, this pedal is beyond the HM2. With the 3 modes, it's great as a boost, an HM2, and a mild OD/ distortion that can be stacked or used as a stand alone mild crunch. The design and texture looks awesome in person. The red sticks out and the black is matted, like a wolf at night. Watching.. Waiting.. Hungry... Anywho, Bacon Viper, you may wonder, is a smart high gain maniac. Someone who knows all and yet still learns of all things high gain. Just look at his Instagram, and you will see that he can achieve any tone from anything. Give him 2 slices of bread, ham, and cheese, and he will give you the best tone ever. Not to mention Jordan is a very great person. He's the one who introduced me to Guptech, and I've been a huge fan ever since!