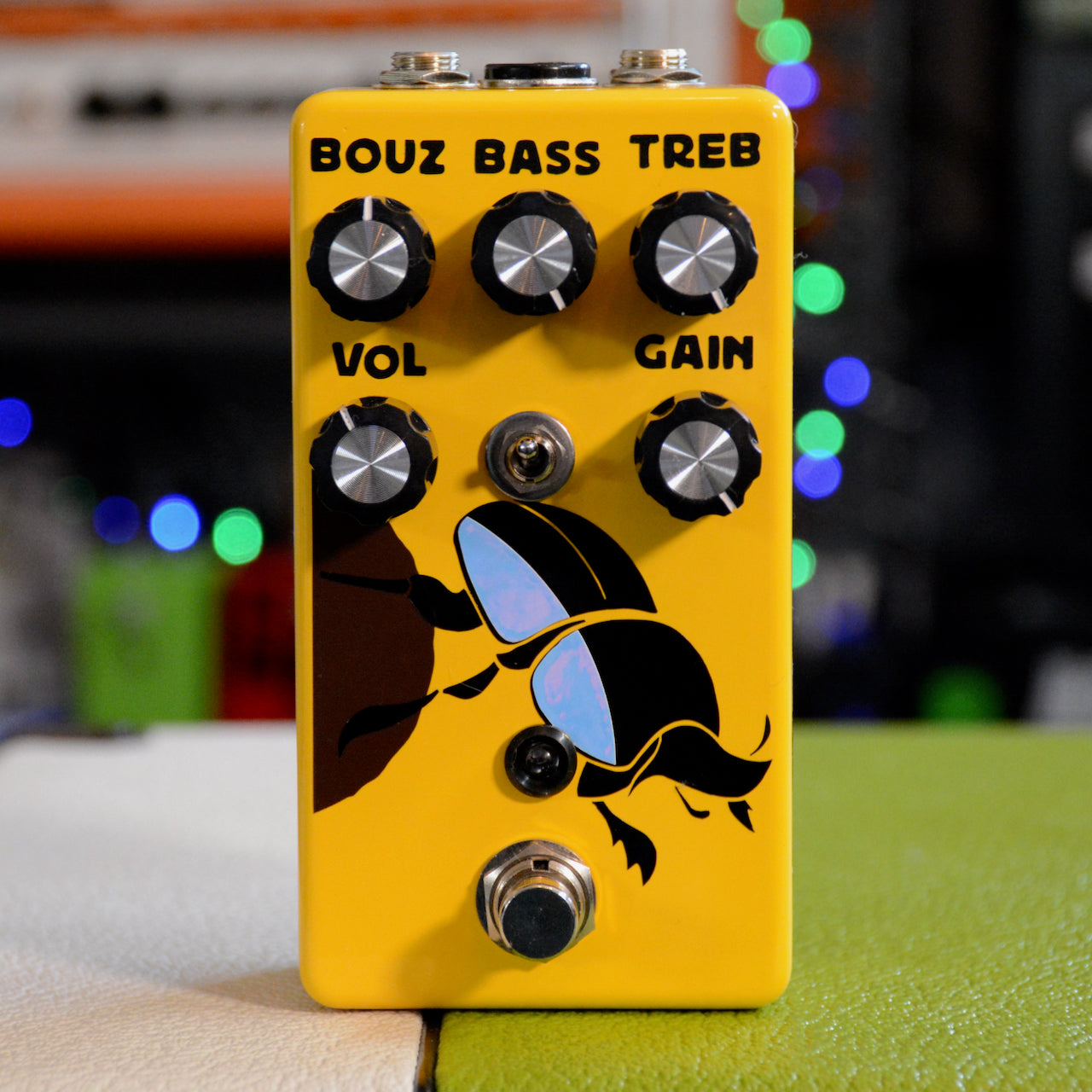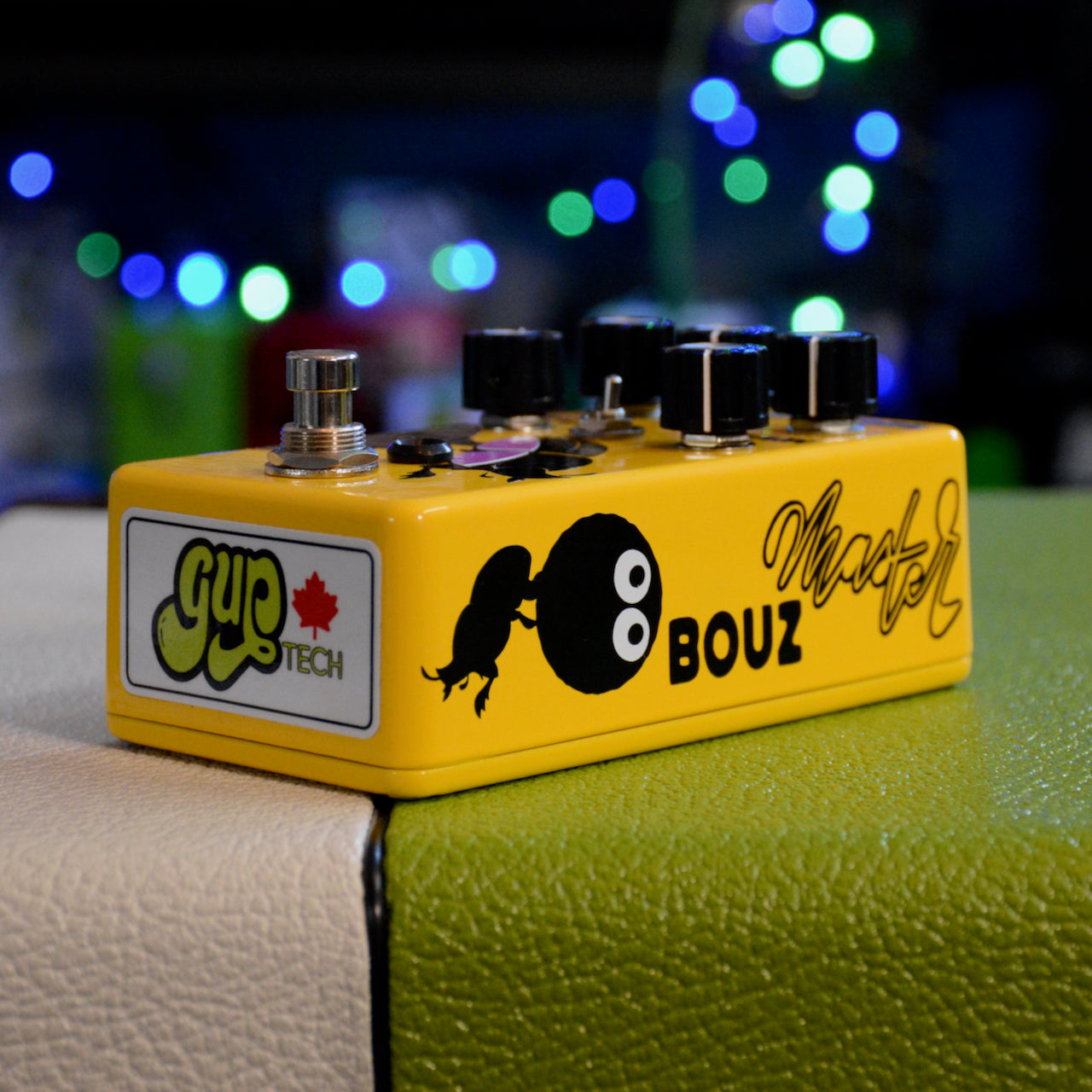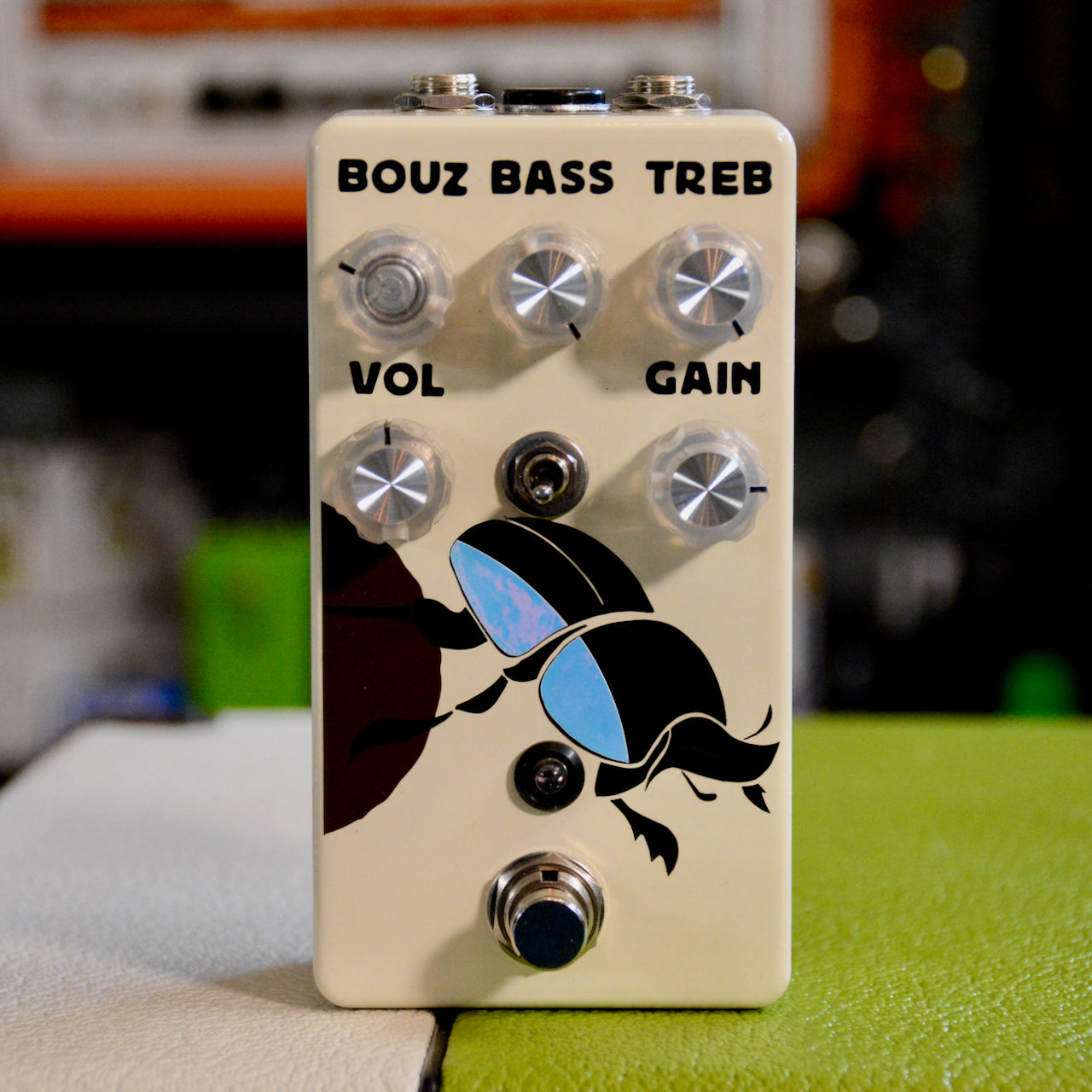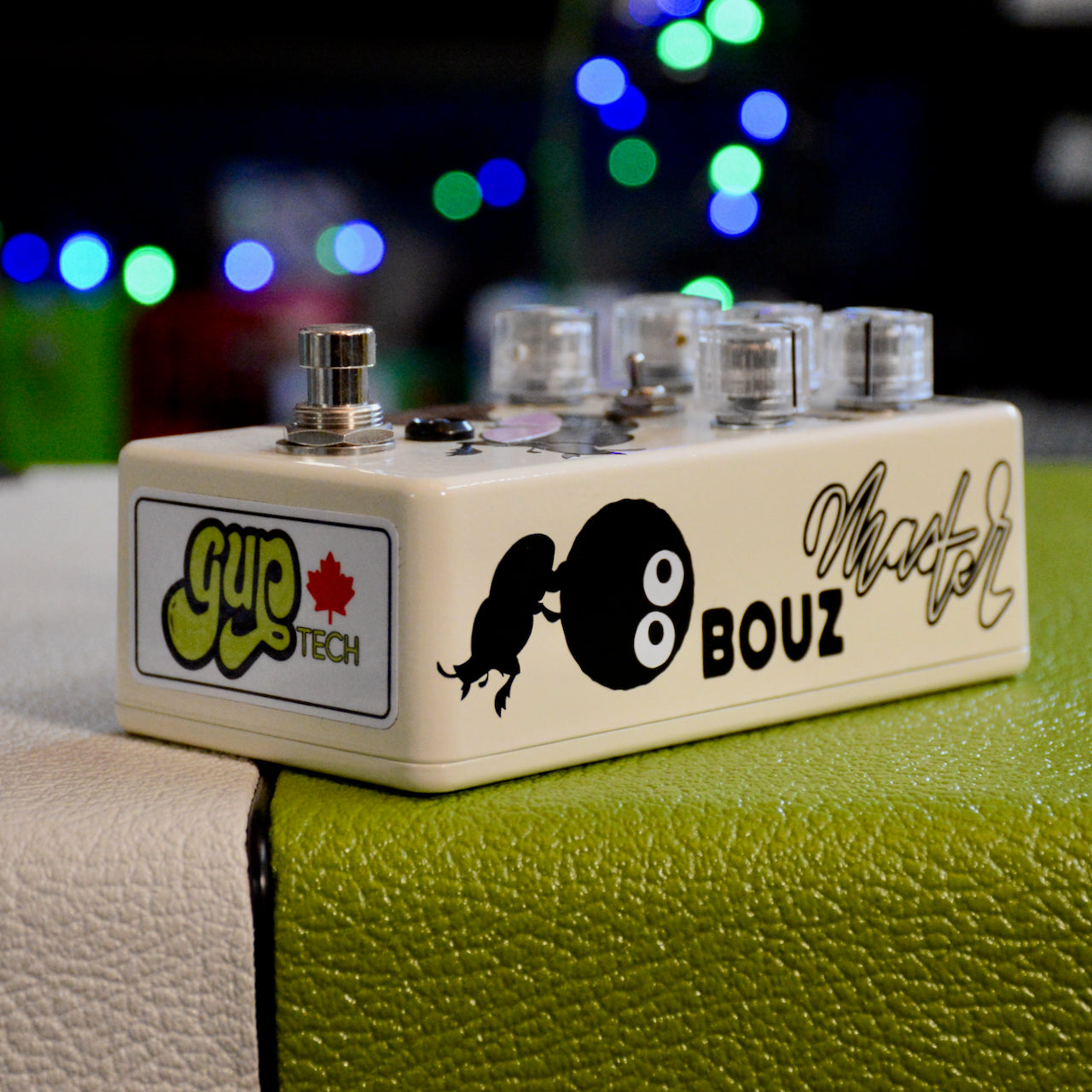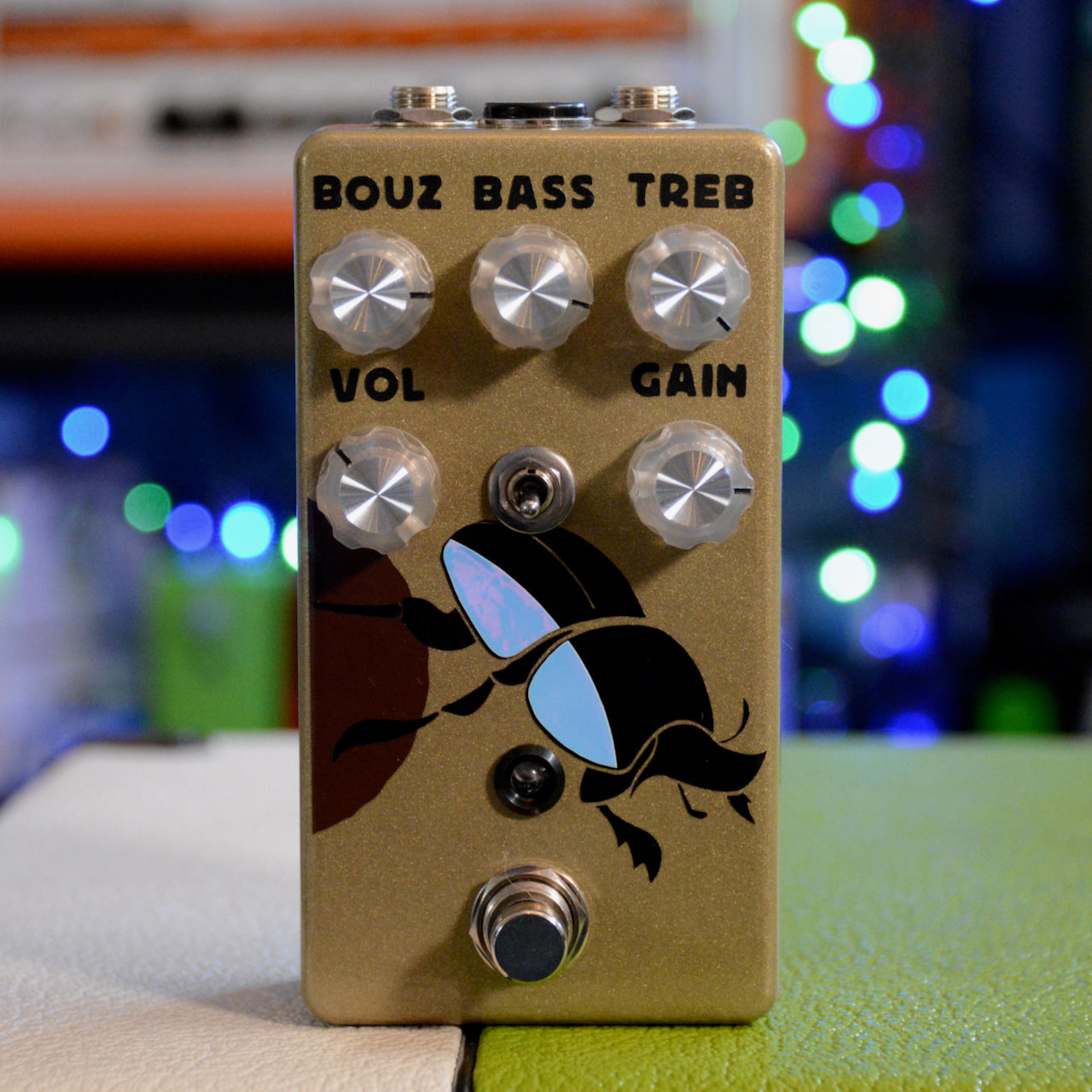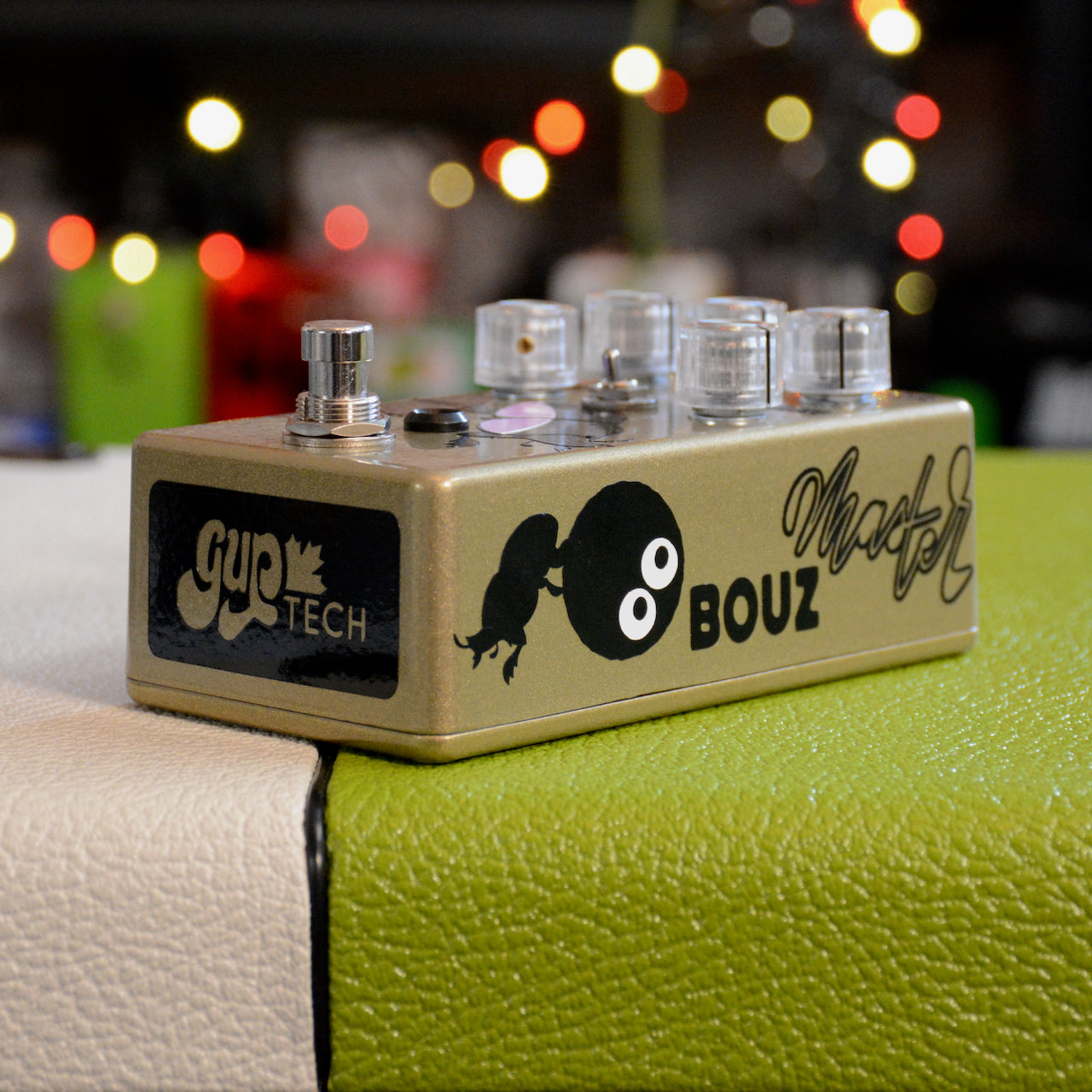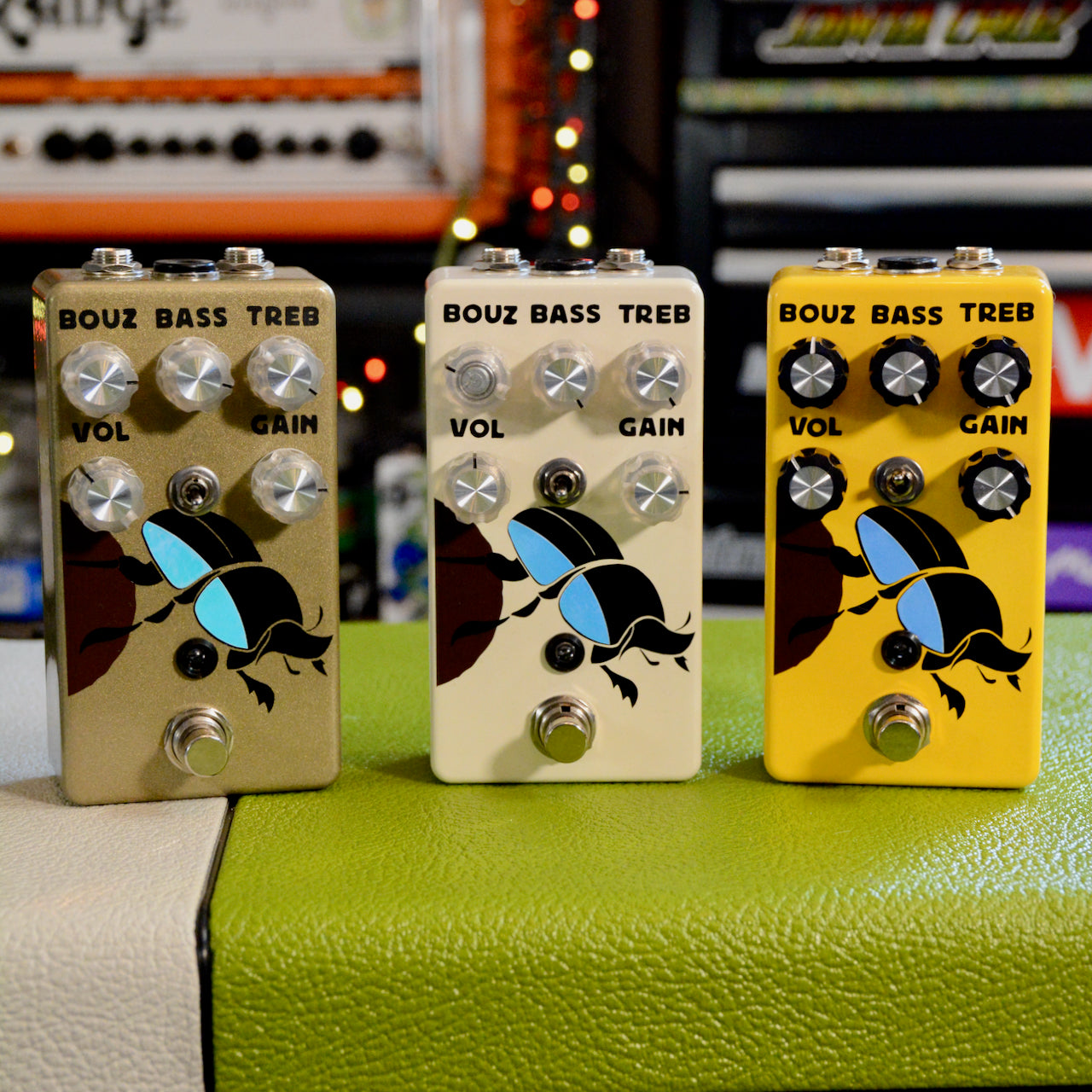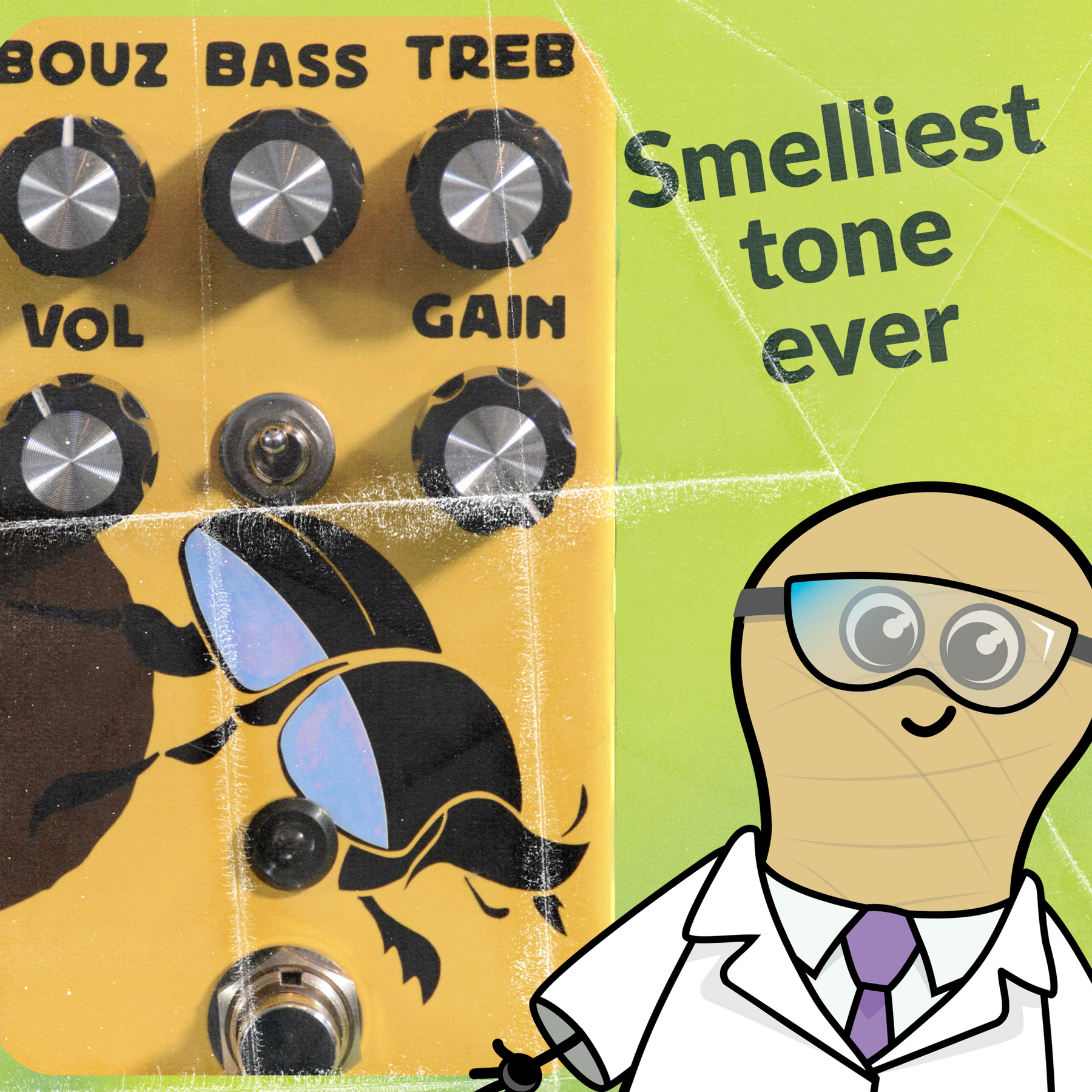 BouzMaster (Shredmaster Tribute)
Pickup available at GUP Tech shop
Usually ready in 24 hours
BouzMaster (Shredmaster Tribute)
Yellow
GUP Tech shop
Pickup available, usually ready in 24 hours
947 Rue de la Moisson
Laterrière QC G7N 0C2
Canada
+14188174291
In stock
After goofing around a lot with the original Shredmaster, here's the official GUP Tech tribute called the Bouz Master. Based on the old Marshall original, the Bouz Master brings the same preamp-distortion quality into a modern sized enclosure, with the hot rodded triple clipping toggle switch (Top is original, center is no clipping boost, bottom is LED clipping).
The EQ includes the infamous Contour (named Bouz) that scoops the mids as you turn it up. Start with Bass and Treble at max, gain at half, and work your way from there!
We have to address the design of this pedal, showing a Bousier (French name for Dung Beetle) rolling its little ball. The term "Bouse" in French, means poops. 

Power consumption : 9mA
Voltage : 9Vdc center negative
The Dung beetle isn't just another bug, it's an amazing scarab. Because someone's
got to do it, it takes care of this filthy waste that is laying around. There are three
kinds of Dung beetle, but our star today is the roller Dung. When they find a pile of
feces, they get their chuck of it, and roll it away for further use (laying their eggs in it and more disgusting stuff I will keep you from). Their ball is usually pretty round, and they ride it upside down like there is nothing weird with it. I must admit, they are
90s/2000s Alt Rock TONE - The Missing Link
I love the drive of my Vox AC-15, but I needed more of a alt-rock / pop punk sound. I have tried so many overdrives and distortion pedals, but none of them nailed that sound. Well, let me tell you, the Bouzmaster nails those 90s/2000s alt-rock sounds and more!
After chatting with the owner of GupTech about various distortions, he suggested I try the Bouzmaster. I fired it up at rehearsal and we launched into some Green Day and Blink 182 songs. This pedal absolutely nailed those tones - both on the Normal channel of my AC15 and the Top Boost.
I have the clipping switch in the up position, Bouz at 2:30, Bass cranked, Treble at 3:00, Volume just past noon, and Gain at 1:00, and it just sings.
Excellent build quality, cool design, and excellent customer service.