Voodoo Doll Univibe
Pickup available at GUP Tech shop
Usually ready in 24 hours
Voodoo Doll Univibe
Yellow
GUP Tech shop
Pickup available, usually ready in 24 hours
947 Rue de la Moisson
Laterrière QC G7N 0C2
Canada
+14188174291
In stock
Here's our VD Vibe unit. This little voodoo doll is a real 100% analog photocell Vibe Machine. With complete control over Depth, Speed, level and also Low/High frequencies.
Design note : Our VD Vibe is named with the initials of one of our dear friend and also long time GUP Tech follower Vincent Desautels. Vincent is a local radio host and is the voice of our region for such a long time. Follow him here on his socials : Instagram. Also, the Voodoo can be late related to Hendrix ;)  
The V2 (4 knobs version) is a simpler design, easier to build with us. Nothing widely different than the V1 (with the Lo-Hi knobs). It is also now tested on bass! 
Power consumption : Around 100mA (Did we say that it's fully analog Photocell/light ?) We highly recommend using an isolated power supply since the high power draw can cause some weird squealing with other pedal circuits.
Voltage : 9Vdc center negative only. Anything higher will blow some stuffs.
Voodoo! Who do? I do!
This is a stellar pedal for bass. I was so surprised to find out how fat the low can be produced from this demonry by lowing its tone. It was scary. I like scary. It's always nice to see an LED pulse from the speed setting as well. The output level control is very handy too. Again, I can't express enough how much I adore the designs and sounds from gupTECH.
The good vibe
Superbe pédale. Les contrôles sont précis avec une plage d'ajustements très large. Aucun ''hummm''. Cette pédale fonctionne très bien avec des ''single coil'' des''humbucker'' ainsi qu'avec des ''P90''. Bravo à GupTeam une autre pédale qui est devenue un ''incontournable'' sur mon ''board''.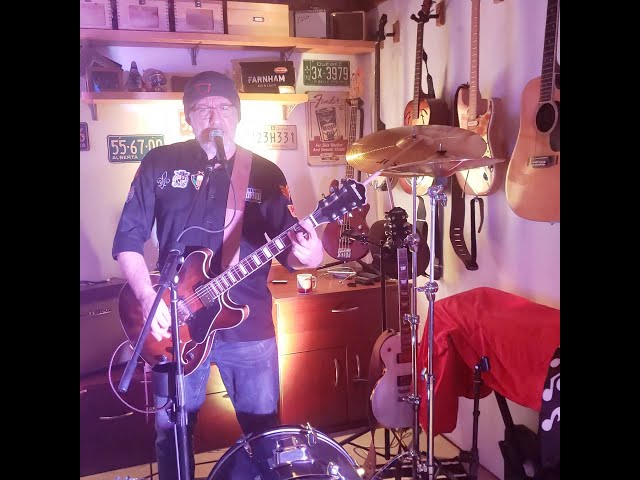 An unexpectedly great bass pedal
This is a really lush sounding uni-vibe, and has wonderful control via the knobs. There is a TON of low end if you turn the Tone knob CCW, so this works surprisingly great for bass. Pairs great with other pedals, including overdrive, sub-octave, and even envelope filter/auto wah. Doesn't add noise, or any other weird stuff to my signal that I can tell. It's a definite keeper.
Thanks to Guillaume and everyone at GUP Tech for being so great about everything! Glad to see more Canadian pedal makers doing fabulous work.